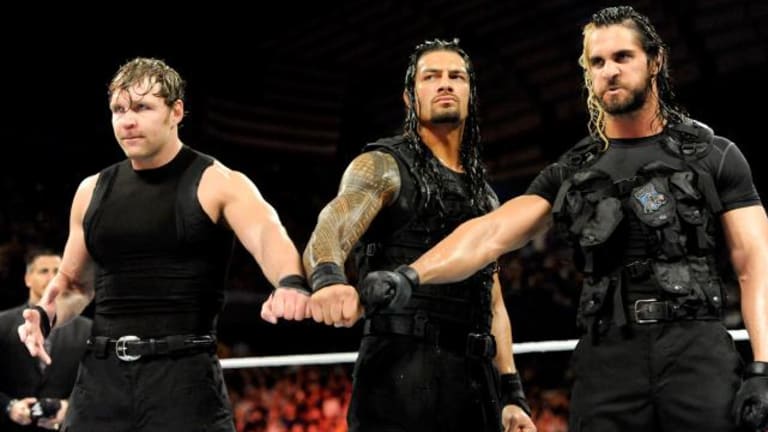 Ask WNW- WrestleMania Main Event, Shield Plans, Roman's Future, AEW's Expectations
With WrestleMania's card coming together, what do you see closing the show? 
From what we have seen so far on this Road to WrestleMania, we're getting Batista/HHH, Rollins/Lesnar, Rousey/Flair, and let's not forgot we will have Roman Reigns in the mix of returning from Leukemia, making his way into this Mania season. With what I can gather, and what I think should end Mania this year, we have to go with the Raw Women's Championship Match. It has been built up so perfect between the tension of Becky and Ronda, then Flair get involved. All three women have made this match must see and deserve to showcase it in the main event of WrestleMania. At the time of this writing, Lynch isn't even involved in the match, unless she defeats Charlotte at Fastlane. However it folds out, we will see a three way between Rousey, Lynch and Flair at WrestleMania, and I'm calling it to be the one to close the show. 
After Raw last night, it seems that we are going with the Shield reforming, any plans for them going forward? 
Last night, we saw Roman Reigns come out and say he wants the Shield back together. Later in the night, Reigns and Rollins were attacked by Corbin, McIntyre and Lashley. Ambrose then made the save and ended the show with all three members doing their signature fist bump in the ring, Rumors circled that WWE was considering a Shield return, and that seems to be the case. The booking of Ambrose's heel turn has not been what it should have been. With Reigns returning, and Rollins has to wait another month for Brock at Mania, and Ambrose doesn't have a clear direction, it would do justice to have the Shield return for a match at Fastlane. I'm all for a Shield return at any point. 
With Roman Reigns returning, what direction does this lead him as we inch closer to WrestleMania? 
It's great to see Roman Reigns back on my television screen weekly as he recently announced his Leukemia is in remission. Now that he has returned, WrestleMania is around the corner, and the card for the show has started to shape up. Where does this leave Reigns? Could we see a possible addition of Reigns in the Universal Championship between Rollins and Lesnar? Possible, but I don't see it as likely due to it being Rollins that deserves this match as he has been the iron man for WWE the past two years. With no direction of Dean Ambrose, I could see that him and Reigns join together and challenge for the Raw Tag Team Championships. That would be my guess, but nothing is for sure as of this writing. Per speculation on my part, but I would like to see 2/3 of the Shield members catch some gold at Mania, and have Rollins capture the WWE Universal Championship. 
Are Wrestling fans expecting too much when it comes All Elite Wrestling? 
I'm assuming that this question stems from AEW not having any shows under their belt. Take into consideration ALL IN, the show that Cody Rhodes and The Young Bucks self-financed. I would consider that the first show for them, as they are also Executive Vice Presidents of AEW. Not only that, but they have acquired respectively the best wrestler in the world today, Kenny Omega, who is also an Executive Vice President for the company. To continue the argument, let's take a look at the roster so far. Chris Jericho, is one of the most popular wrestlers to ever live, a WWE loyalist, who signed with AEW. If he didn't see value in this, he wouldn't sign with them in the first place. The company is being backed up by the Khan family, who have them covered financially. This company can succeed and grow as it will be an alternative to fans who don't want to just watch WWE. The expectations for this company should be high and they will deliver the way they only know how to.