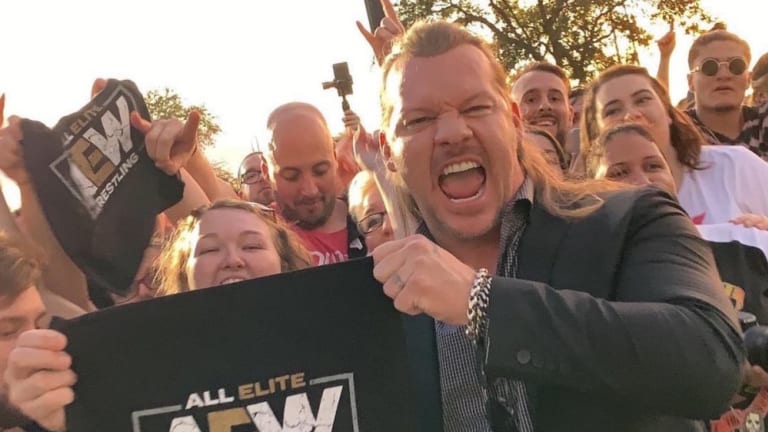 Ask WNW: How Will AEW Crown Their First World Champion? WWE Going Back To TV14? Why Chris Jericho Jumped To AEW? Money In The Bank At Mania?
With All Elite Wrestling's start coming closer to us, how do you see them handling a crowning of their first World Champion? 
Double or Nothing is indeed coming to us on May 25th in Las Vegas. I'm curious to see how they end up doing their way of crowing the first AEW World Champion. I don't think we see a championship match at Double or Nothing, as its really the first event under the AEW banner. I see them doing a tournament style to crown the first AEW World Champion. They could even go the route of a Battle Royal, but in my opinion, it's not the best of choices. If they want to start off with a championship match, let the guys go through a tournament to see who is the best. Maybe even do a ranking system or a G1 type style in which you get points for wins and losses. My final verdict, AEW goes with a tournament style to crown the first ever AEW World Champion.
Will WWE be bringing TV14 to television anytime soon
We could always go with the never say never attitude with this question, but with the past couple months, WWE seems to be pushing the envelope with their programming as of late, with the beginning of intergender wrestling, the Mandy Rose story line, and the backstage segment with Alexa Bliss. My assumption is that now that they have that Fox Sports deal, WWE is testing the waters to see what they can and do to help boost their low ratings. I will be the first to say that just because if they do decide to leave the PG programming and go back to TV14, nothing will help if the writing is poor and storylines is on repeat.
For years, Chris Jericho claimed he would never work for a different company or work for anyone besides WWE and Vince McMahon. What has changed now that he's with AEW? 
It's always said to know your worth, and I truly think Chris Jericho knows his worth. Time and time again, Jericho proves that he can change with the times in the world of professional wrestling and stay relavent. He has once said that he is just as big as a draw as Brock Lesnar, and rightfully so. If WWE doesn't want to utilize Jericho, then he will find a place where he will be. That's what he did. Look at his time with New Japan Pro Wrestling. He tore the house down with Omega at Wrestle Kingdom and then went on to clash with Naito. Then take a look at the relationship between The Young Bucks and Chris Jericho, who have done work together the over the course of the past two years. It comes down to this, Jericho sees potential in All Elite Wrestling, and wants to be apart of this wrestling revolution. 
Do you see a return of the Money in the Bank Ladder Match at WrestleMania? 
The Money in the Bank Ladder Match was a spectacle to see at WrestleMania that started in Hollywood at WrestleMania 21, in which we saw Edge win the inaugural year. From that point on, the Money in the Bank was one of the matches on the Mania card that gave the mid-carders a chance to get the rocket strap and push to the top, and was always the highlight of the show. Fast forward some years, and WWE brought out gimmick matches and turned them into PPV events and eventually all of those matches lost their star power and they watered down. I would love to see a return of the MITB Match at Mania and do away from the actual PPV itself.