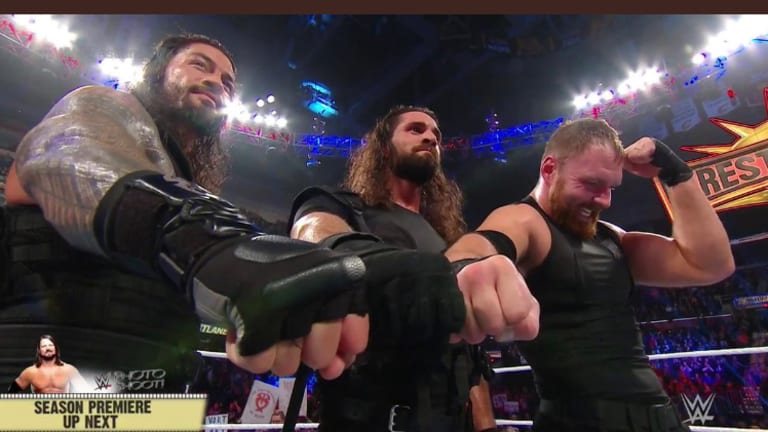 Ask WNW- Shane McMahon Turning Heel, What's Next For The Shield, Becky Losing Momentum, WWE Recycling Storylines
What were your thoughts on Shane McMahon turning on The Miz at Fastlane? 
I figured we were going to see Miz vs Shane at WrestleMania, but with the roles reversed. The Shane heel turn was executed well and it's refreshing. I've always thought that The Miz being a face was underrated, so I cannot complain one bit. I'm curious to see this play out over the next month and I'm sure the two will put deliver a great story for their Mania match next month. 
What's next for the Shield members? 
So my issue here is that WWE billed the match last night at Fastlane as the last time all three members of The Shield will be together. Is that that going to be the case though? Sure, WrestleMania is next month and we will see Rollins take on Lesnar for the Universal Championship, while Reigns and Ambrose don't seem to have a direction in set for the show. Who says the trio won't be back together later in the year or next year? Remember when John Cena and The Rock had a once in a lifetime match, that happened two years in a row. Another thing was that WWE kept beating into the fans heads that Ambrose was not going to resign with the company, making me believe that he is staying put. No way they would be making a big deal out of it on television if he wasn't staying with the company. At the end of this year's Mania, I want to see the signature Shield pose, with Rollins as Universal Champion, and Reigns and Ambrose Tag Team Champions. 
Do you think momentum has died down on Becky Lynch due to the injury story? 
If I was booking, I would have had Becky acted like she was still suffering from a knee injury, just to beat down Charlotte at Fastlane to go WrestleMania, making it a three way between the two and Ronda Rousey. I was not a fan of how the match ended, with Rousey just making her way to the ring, landing one punch on Lynch, just to have her be inserted into the match at WrestleMania. To me, that loses her momentum going into the show of shows, and it's the storyline telling that is at fault. With a month out, Becky needs to gain more momentum so she can capture the magic in a bottle once again. Not saying that she has lost everything, but the way things played out last night, it was slowed down. 
The story that WWE is telling with Kofi Kingston, I can't help but think of Daniel Bryan's road to WrestleMania 30. Is this WWE recycling storylines? 
I can definitely see the comparisons that you see from both stories, and could be seen as recycled. Look at it this way, WWE has been doing this forever. Take a look at the authority vs face stories. Austin/Vince, Daniel Bryan/HHH, CM Punk/Vince, etc. That's just as an example. For Kofi's story, it's being played out that he has been loyal to this company for over 11 years and he's now receiving a chance to be WWE Champion. Personally, I would have preferred to see him win the big one at Elimination Chamber where he put on one hell of a performance. Ultimately, that did not happen. Kofi was in the right place at the right time, and that is why he is where he's at at the moment. That doesn't mean anything negative towards him, but that's how things work sometimes. Now he's being kept down and very similar to Bryan's, but also different. I have faith that this will pay off with Kofi winning the WWE Championship at WrestleMania, against Daniel Bryan.