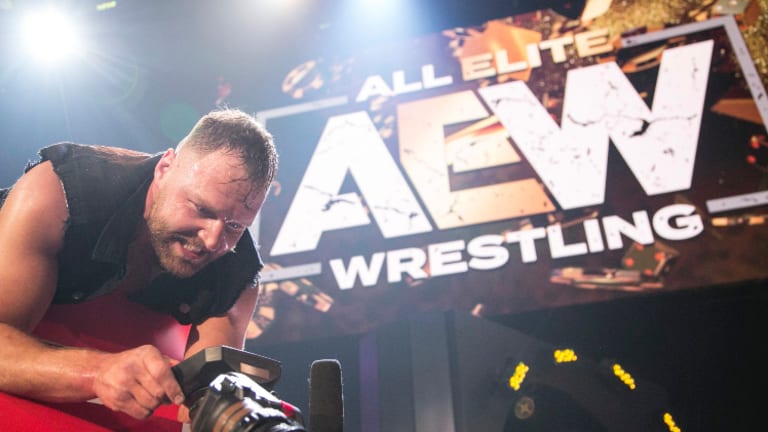 Ask WNW- When Will Bray Wyatt Return To The Ring, Shane McMahon As WWE Champion, Thoughts On Jon Moxley, 24/7 Championship
When do you think we will see Bray Wyatt return to action in the ring? 
Yowie Wowie! Are you tired of seeing the Firefly Fun House on Monday Night Raw? All jokes aside, I could watch those segments each and every week on Monday for the three hour duration of Raw. Each week it gets better and better, and Bray seems to have his teeth sunk into it! As for a return to the ring, our best bet to say is SummerSlam. He is backstage for Raw tonight in LA so there is a possibility of seeing him on tonight's show. Either way, I love the character that Bray has been portraying. It's so much darker and interesting than what we have seen within the past few years. If WWE stays behind this idea and gives him a chance to shine like he has been doing, then this will be huge for the upcoming future. 
Rumors have been swarming of Shane McMahon winning the WWE Championship from Kofi Kingston at SummerSlam. What are the possibilities? 
It's funny, just last week I took to Twitter (@mcclureryan18)  and tweeted about Shane McMahon winning the WWE Championship from Kofi at SummerSlam, because it seems like that would be something that WWE would do. All of a sudden, reports were all over the place of Shane ACTUALLY winning the title from Kofi. In my opinion, I think it's a strong possibility that we could see this happening. Shane has taken up so much television time ever since his heel turn months ago, and dare I say he even beat Roman Reigns a couple weeks ago at Super Showdown in Jeddah. I'm not saying that Shane should be in a WWE Championship match, but I sure do believe that's the directing WWE will be heading into come SummerSlam. 
What are your thoughts on Jon Moxley since his departure from WWE? 
I would like to clarify that Jon Moxley was not in WWE at all. We had Dean Ambrose in WWE. With that being said, I'm so happy for Moxley. He genuinely seems happy once again to be apart of professional wrestling. If you haven't listened to his interview with Chris Jericho, where he discussed multiple subjects, including his departure from the WWE, I highly recommend that you give it a listen. I joked that this would be the 'Summer of Mox', but I truly feel that. Not only the summer, but the rest of 2019. He shocker the world (kinda), when he showed up to AEW's Double or Nothing, and instantly it made a mark in history of the business. I used to be a strong advocate for WWE, and I think most of us have been at some point or another, but I've been turned away for the past year or so because of the lack of storytelling and the way their own talent feels. Listening to Moxley air his frustration, gives a voice to all the talent that are unhappy. Moxley is now with AEW, working with NJPW, now the NJPW US Champion, in the G1 and now a HUGE match with Kenny Omega at All Out. He's got it good and I don't think Jon Moxley is going to be slowing down any time soon. 
Do you think the WWE 24/7 Championship is a joke?
Besides from Bray Wyatt, the WWE 24/7 Championship is the most compelling thing going on in the company. When the idea was originally announced, I hated it. Fast forward a month later, and I love every segment that is being produced. Not only that, but R-Truth has made this championship mean something. I'd go on to say that this championship is the most prestigious and important in WWE today. I'm sure others will disagree with me, but let me explain. A couple weeks ago, I didn't even know who was the Intercontinental Champion was, and so did others. The United States Championship? It just gets handed out. The Women's Tag Team Championships? When were those defended last? The Raw Tag Team Championships are rarely seen. The WWE Championship and Universal Championships haven't been interesting in months. THE 24/7 Championship is the one title in the company is that is getting any credibility to its name.