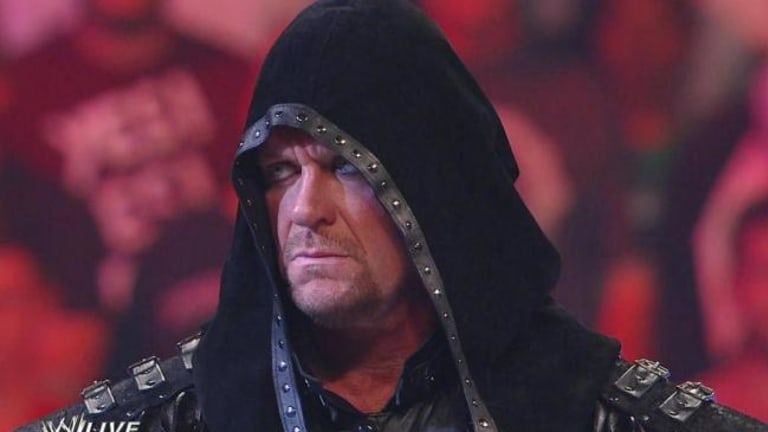 Ask WNW: Why Is Diva a Hated Term? Is Ronda Rousey Leaving? Kofi Leaving As Champion? Undertaker At WrestleMania?
Why is the term "WWE Diva" such a hated term?
I don't know if it's a hated term necessarily, but it certainly has become a term that WWE and most of the Women's Division tries to stay away from. I think it stems from a time in WWE where the Women's Division was treated more as eye candy and less as professional wrestlers. That's not to say that the women of that era didn't do their best with what they had. However, the era of the Divas certainly seems to have some negative connotation these days. The women want to be seen as equal to the men, as they should be, so instead of being a Diva they want to be a Superstar. Some women see it as an insult, whereas others see it as a role they can play. I believe it's Lana that says she's proud to be a WWE Diva. I mean WWE still has the show Total Divas so they don't avoid it entirely.
Will Ronda Rousey be leaving WWE after WrestleMania is she loses the Raw Women's Championship?
There have been rumors circulating that Ronda is going to be taking some time away from WWE after WrestleMania. I can't 100% confirm this news, but it certainly seems like it may be the case. I can't say how long the break is going to be. There are conflicting rumors that she might just take a month or two off, while others say that she could want to start a family which would obviously be at LEAST a year off. We will just have to wait and see how things go.
Will Kofi leave with a championship at WrestleMania?
I want to address this question even though we've been talking about Kofi a great deal lately. (As we should he is probably the hottest thing in WWE right now.) Mostly because of a conversation I had with a friend about Kofi's current run toward the WWE Championship at WrestleMania. My friend made the excellent point that Kofi's storyline feels extremely genuine for both marks and smart marks. This is a now or never moment for Kofi Kingston. Fans genuinely like Kofi and want to see him succeed. Mustafa Ali happened to suffer an injury that kept him out of the WWE Championship Elimination Chamber match. WWE put Kofi in, I assume, on a bit of a whim. They booked him to look strong in the gauntlet match before Elimination Chamber and that was the spark the WWE Universe needed. It BLASTED Kofi up the card and the fans rallied behind Kofi like never before. This is one of those moments where the jetpack is going to either fade out and Kofi will drop back down the card, or it's going to stay strong and create a legitimate main eventer. It all depends on how WWE books this. If he wins, we get a new babyface main eventer. If he loses, he drops back to where he was in the midcard/tag division. This is a now or never moment for WWE and Kingston, both in and out of storyline. Everyone is rallying behind Kofi because either way, it's now or never and the fans want it to be NOW. Does he walk out of WrestleMania as WWE Champion. They'd be crazy not to book it that way.
Who will The Undertaker be facing at WrestleMania?
At this point, I think it's unlikely we see The Undertaker at WrestleMania. Not to say it's impossible, however, I wouldn't hold your breath on seeing The Deadman at WrestleMania this year. The only match I could see him legitimately being inserted into without it feeling forced would be a retirement match with Kurt Angle. Maybe a "passing of the torch" match with Finn Balor, but I think it's more likely Finn battles Bobby Lashley for the Intercontinental Championship. Like I said, I don't think that's very likely we get an appearance from Taker this year. This isn't necessarily a bad thing as some fans have said they're ready for Undertaker to hang it up. Personally, I'd like to see one more match but I'd want the storyline to be built properly with plenty of time and a real, honest to God, retirement stipulation. That way there's no question or confusion about whether he's done if he loses. Like I mentioned above, I'd love to see a passing of the torch to Finn Balor or even Aleister Black.