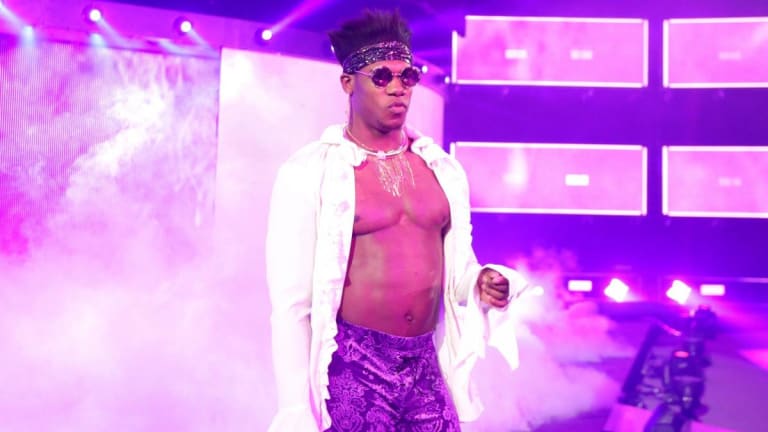 Ask WNW: Sister Abigail, The Shake Up, Vince Sabotaging NXT, Velveteen Dream as WWE Champion
There are new promos of a buzzard puppet for Bray Wyatt. do you think the other bizarre video of the doll could be for Sister Abigail?
Although the creepy toy/puppet vignettes aren't guaranteed to be Bray, we pretty much know it's him. However, people have been speculating that the little girl doll could be pointing towards Sister Abigail. Now the question is, will it be a prop doll, will it be a female wrestler, or will it be something else? My thinking is they'll use Nikki Cross. Her character would fit in very well with Wyatt and we haven't seen her on TV in several weeks. It would've made sense for her to be in the draft with the other NXT call-ups. So why not? The answer might be that she's getting partnered with Bray when he re-debuts.
What grades would you guys give on the shake-up and what would you guys have done different if you were to shake up the rosters?
If I'm JUST grading the trades that were made I'd give the Shake-Up a solid B+ or A-. The moves that were made were good, however, I wish there had been more actual trades and less announcing where the NXT call-ups were going to call home. I didn't count those as actual "moves" being made because they were already there. I would have liked to have seen a little more movement in the midcard, but this is me being nitpicky. I also think Braun might have been a good trade to Smackdown. I would've put Samoa Joe on Raw (though there are rumors he still might). All in all, I think the actual superstars moved was well done, I just wish they'd go back to the "Draft" style because it builds up excitement more than having someone just come out and go "yup, I'm on this show now." It's very anti-climactic.
Do you think Vince is trying to sabotage the success of NXT?
I don't think Vince goes out of his way to sabotage NXT. If he wanted to, he could do that pretty easily and make the actual NXT product worse than it is. However, he has his way of doing things on the main roster and it's clearly very different from how Triple H does things down in NXT. Is one better than the other? Not necessarily, but it certainly seems NXT has the better over all product. However, they also have advantages the main roster doesn't, repeating crowds, a shorter show, significantly less travel. We'll know in time, it's only a matter of time before Vince steps down and Triple H takes over WWE as a whole.
Do you think when Velveteen Dream is called up he will be part of New Day or be WWE champion?
Never say never, but I think it's highly unlikely Dream will be a member of the New Day when he's called up. It doesn't match his character and wouldn't make sense to partner him with them. However, as to the second part of your question, I think it's very, very possible we'll see Velveteen Dream as WWE Champion one day. He has all the makings of a future World Champion and, barring injury, has a very bright future ahead of him. No one can see the future, but I'd put money on the idea of Velveteen as WWE Champion. He checks all the boxes, good mic skills, good ring work, and he has a mind and passion for the business. Can't ask for more than that.