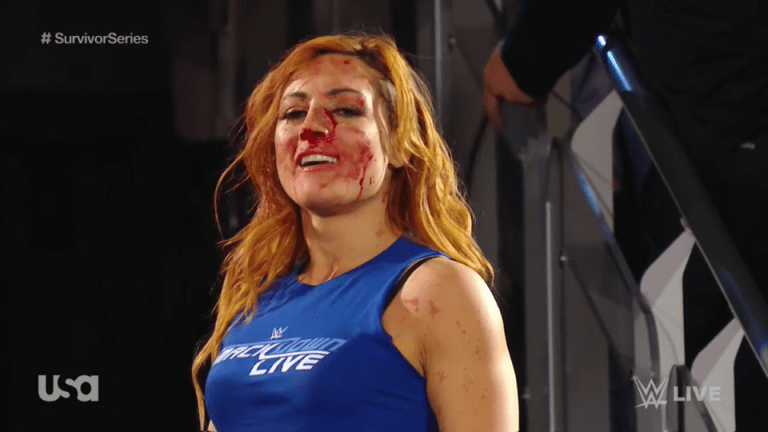 Ask WNW: First Women's Tag Team Champions? Is Becky Hurt? Why Hasn't Tyler Breeze Been on TV? Why Some Cities See More PPVs Than Others
Who would you pick to be the first Women's Tag Team Champions and why?
I think there are actually several good teams that would fit the bill. The Iconics are a solid team and have been booked as one since being called up, same with The Riott Squad and Mandy Rose and Sonya Deville. Nia Jax and Tamina are both forces to be reckoned with and would make solid champions. However, if I had to pick one team to win the first ever WWE Women's Tag Team Champions, I would pick Sasha Banks and Bayley. Not only are they incredibly talented singles and tag team competitors, but WWE seems to have SLAMMED the breaks on a Sasha vs. Bayley storyline last summer just so that they could keep them as a tag team for this very reason. Selfishly I also have to admit that (Assuming we get Becky vs Ronda, Charlotte vs Asuka at WrestleMania) it would be very cool to have Becky beat Ronda in the main event of WrestleMania and have the Four Horsewomen standing together at the end of the event all of them holding up their championships.
Is Becky Lynch actually hurt or is it part of the storyline?
No Becky Lynch isn't hurt. This is all within Kayfabe so that they can build towards WrestleMania while also giving Becky a "fighting underdog" feel. Many backstage feel that Becky could be the new Stone Cold in WWE and so they gave the greenlight to do the "anti-authority" angle with Stephanie and Triple H. This is an extremely big rub for Becky and she has been living up to the weight they're putting on her shoulders thus far. It's incredible to think how long it took Becky to get to where she is now considering how talented she has always been, but her journey is one of those "it all happens for a reason" things. Her popularity is the perfect mix of preparation meeting opportunity and it hitting at the right time and place. I personally want to see Becky and Ronda close WrestleMania and I want to see Becky come out on top. To see her go from the kickoff show for WrestleMania to being the first ever women's match to main event (ACTUALLY main event) WrestleMania and leave as champion? We don't get history like that often and I can't think of anyone who deserves it more.
I'm a big fan of Tyler Breeze but I feel like he's been wasted on the main roster, is there a reason he hasn't been featured more?
You're not alone! Tyler is an incredible talent and I also missing seeing him on TV in a regular manor. I can only speculate on why Tyler isn't used more. I haven't heard anything about him having heat backstage, he is well liked, talented both in the ring and on the microphone. The only conclusion I can draw is just an overstuffed roster. Right now, WWE is bulging with talent and sadly this means that sometimes guys just don't get as much TV time as we want. Guys like Zack Ryder, Curtis Axel, Bo Dallas, Tye Dillinger, Tyler Breeze and many others just don't get as much love as we'd want. There's always a chance that when Fandango returns to action Team Breezango will make a run at the Tag Team Championships. In the meantime, Breeze can be found here and there on WWE Main Event. 
Regarding WWE PPV locations, it seems as if though the WWE almost always holds them in places like Los Angeles, Chicago, St. Louis, Houston, Dallas, Philadelphia, New York City area, Boston and Toronto while avoiding places such as Seattle, Denver, San Antonio, Kansas City and Portland among others. Is it because some cities draw more than others?
WWE always likes to hold their bigger events in bigger cities. The bigger the event, the bigger the city. WWE will hold PPVs in cities all across the country, but when we get into events like SummerSlam, The Royal Rumble, and WrestleMania you're more likely to have the largest and most well populated cities holding the event. The reason for it is pretty simple, the larger, more populated, and more accessible a city, the more money WWE can make on it. Not only money, but eyes are important. If WWE is doing a show in New York City or Los Angeles they are more likely to be able to do more PR and press work while there. Other things play a factor as well, especially for WrestleMania, including stadium size and temperature that time of year. It's an uphill battle for a city like Minnesota to win a bid for a PPV like the Royal Rumble or WrestleMania because of how cold it will be that time of year. The last thing they want is to have to cancel a major show like that due to weather. The rest of the major cities in America and Canada have to share the "B level" PPVs which is why they don't get them as frequently. I live on the East Coast near Baltimore and despite Baltimore and Washington D.C. being very, very close, it's still semi-rare even with TWO major cities to get a "B Level" PPV let alone a Big Four PPV. 
If you have questions you'd like answered in Ask WNW be sure to comment them below or on our Facebook Post or email them to AskWNW@WrestlingNewsWorld.com