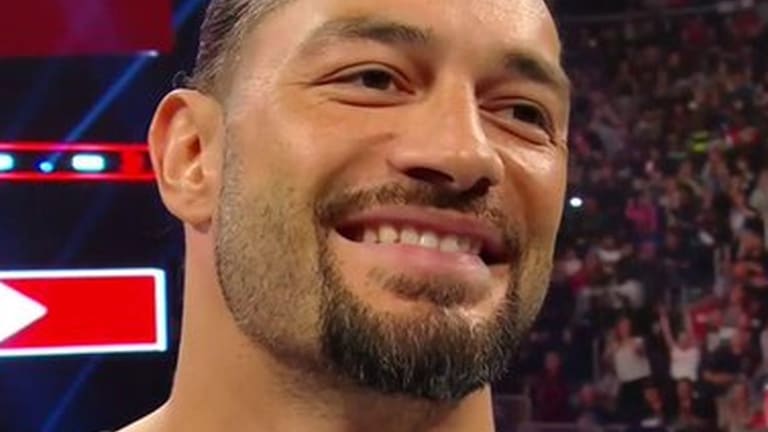 Ask WNW: Is Vince On Board with Kofi Kingston? Will Finn Balor Win The Universal Title This Summer? Will Undertaker Wrestle at WrestleMania? Is Roman Back Full Time?
Is Vince considering strapping the WWE Championship on Kofi Kingston?
We've been doing our best to try and find out how Vince is feeling about things and as of right now, he's playing this one very close to the chest. However, I have to say, Vince would be crazy not to at least be considering strapping Kofi with the WWE Championship either at Fastlane or even at WrestleMania. Kofi has captured the attention of the WWE Universe and say what you will about the crowd getting distracted easily, they are behind Kofi all the way. It's my firm belief that listening to crowds in these rare organic moments is how superstars become mega stars. It's how someone goes from midcard to firmly at the top of the card. There's really no reason NOT to do it and I don't think there is a better story to be told.
Will Finn Balor win the Universal title this summer?
It's hard to say if anyone specifically will win the championship so far out. I will say this, assuming Brock Lesnar drops the title at WrestleMania to Seth Rollins, it will certainly open up the chances for Finn and everyone else. Having a champion who appears every Raw, every PPV, and is always taking challengers is best for business. When you have a champion who doesn't appear very often it crowds up the main event picture and creates less opportunities for main eventers. Again, assuming Seth becomes champion at WrestleMania we will, once again, have a fighting champion. Could Finn become champion again this year? It's possible, and a great deal more possible when Lesnar isn't the champion.
Will we be seeing the Undertaker's last match in this year's WrestleMania? And if yes, who will he be facing?
It seems that this year WrestleMania will be Undertaker-less. I don't know if we've seen the last of The Undertaker at WrestleMania, but every year that goes by it's more and more likely we've seen the last of the Undertaker. I would like to think we'll get at least one more WrestleMania match out of the Undertaker, but I think that every year. At some point The Deadman is going to hang up his boots for good. Nothing is set in stone, but it's very, very unlikely we'll get The Undertaker at WrestleMania this year. I would say if we don't see him (or hear about him) by the week after Fastlane then it's a done deal that we'll be going without Undertaker this year.
With Roman's announcement last night mean he'll be returning full-time as of last night?
It certainly seems so! At first, I was also confused. When Roman said, "I'm back," did he mean as of tonight or did he mean soon? Would we get more details? However, when he stepped in with Seth Rollins to save Dean Ambrose, our question was answered. Personally, I'm really excited to see where Roman fits into the WrestleMania card. I wouldn't mind seeing Roman take on Kevin Owens when he returns soon. I don't THINK they'd put him in the match with Rollins and Lesnar but never say never in WWE. We'll just have to see what's in store for the Big Dog. All I know is I'm thrilled to tears to see Roman back and healthy.
If you have questions you'd like answered in Ask WNW be sure to comment them below or on our Facebook Post or email them to AskWNW@WrestlingNewsWorld.com