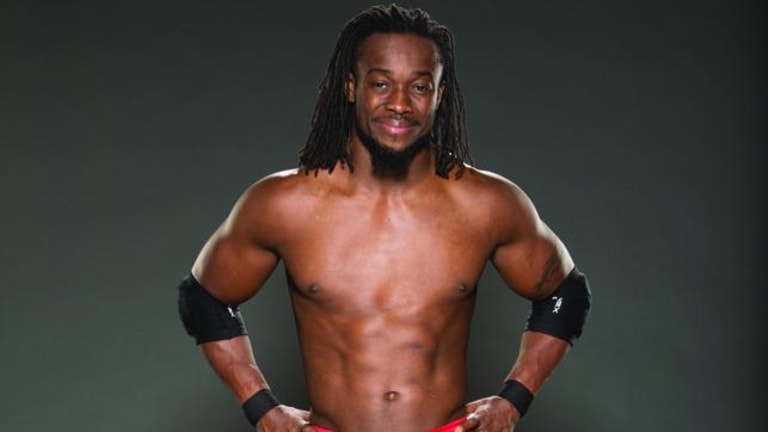 Ask WNW: What Are the Plans For Kofi? WrestleMania Matches, Bruce Prichard's Impact, Would Ruby Riott Be Better On Smackdown?
What are the plans for Kofi Kingston?
WWE is playing this one pretty close to the chest. From what I've heard Kevin Owens was the original plan for WrestleMania to challenge for the WWE Championship. However, the surge of support for Kofi Kingston has thrown things out of wack. Owens was brought a little early to face Bryan at Fastlane instead of WrestleMania. That's not to say he won't be in the match at WrestleMania, too, but things have definitely been shifted because of Kofi. Make no mistake, Vince removing Kofi from the match is a good thing. They are giving Kofi the same treatment they have Daniel Bryan at WrestleMania 30, which turned out the way we wanted it.
What are the current rumors for WrestleMania matchups?
Well we know we're going to get Brock Lesnar vs. Seth Rollins for the Universal Championship. Expect to see Ronda Rousey vs. Charlotte Flair vs. Becky Lynch in a Triple Threat match. We'll definitely see Buddy Murphy defending his title. Here are some matches I would guess we'll see. These guesses are based on guess work and rumors.
-Daniel Bryan vs. Kevin Owens vs. Kofi Kingston for the WWE Championship
-Roman Reigns and Dean Ambrose vs. Drew McIntyre and Elias
-Braun Strowman vs. Baron Corbin
-Finn Balor vs. Bobby Lashley 1 on 1 for the Intercontinental Championship
-The Miz vs. Shane McMahon
-A 6-8-man Ladder Match for the United States Championship
-Johnny Gargano vs. Tommaso Ciampa
-Triple H vs. Batista
-Asuka vs Mandy Rose for the Smackdown Women's Championship
-The Usos vs the Hardy Boyz for the Smackdown Tag Team Championships
-Bayley and Sasha vs. The Bella Twins for the Women's Tag Team Championships
There will probably be a couple more matches and of course the two Battle Royals, but these are my guesses. I will also say that while John Cena is 50/50 for WrestleMania, I didn't include him in my booking to play it safe.
With Bruce Prichard back with WWE, what impact you think he will have or what hope you have for him to make an impact on the shows and storylines.
Bruce Prichard was a big part of the creative team when he worked for WWE and I know that Vince McMahon wanted to bring him back for a reason. I'm hoping that he didn't want him back for just another "yes man." As for the impact he'll have on WWE programming, we'll just have to wait and see. I'm hoping we get more of a 2000-2004 Ruthless Aggression era-esque booking. I will say that WWE has had some serious ups and downs this year in terms of booking and creative decisions. However, right now we are in a big "up" swing and I hope WWE stays the course with this level of booking.
With the shakeup coming in April, do you think they'll move Ruby Riott and give her a push?
I know it's really cliché to think that switching shows will end up with someone getting a push. People have said countless people should switch to Smackdown to get a better push. Everyone from Bray Wyatt to Finn Balor, The Miz to Cesaro have been told to go to Smackdown to get a push. In fairness, it does seem to work out for the "workhorse" wrestlers when they switch to Smackdown. I hate to play into that cliché but I do think the whole Riott Squad would do better on Smackdown. I think it would be a pretty good idea to have Sasha and Bayley drop the titles to the Riott Squad at some point and have them defend the titles under Freebird rules. It allows them to continue building all three women as a team but also individually like they have with New Day. Something about Raw just leaves too many people lost in the shuffle.