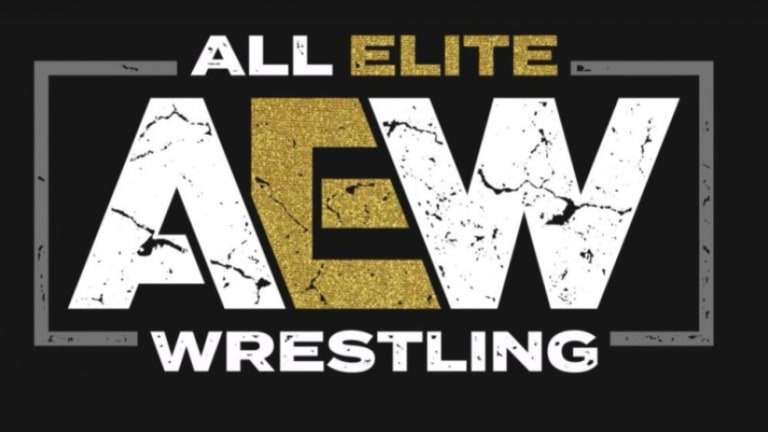 Opinion Piece: Why All Elite Wrestling Will Surpass ROH and NJPW in the Indy Wars by Ben Bekavac
All Elite Wrestling (AKA AEW) will surpass both Ring of Honor and New Japan Pro Wrestling as the wrestling's second most prominent company in the world AND become a serious threat to the WWE. Here's why. 
Many months ago, there was a rumor swirling around that The Young Bucks (Nick Jackson and Matt Jackson) and Cody Rhodes wanted to start a new wrestling promotion. They wanted their promotion to consist of the best independent wrestlers that the world had to offer. It all took place on September 1st, 2018 at the Sears Centre in the Chicago suburb, at a Pay Per View event called "All In." That PPV consisted of the worlds best wrestlers from around the world putting on an amazing breathtaking show! Such talent consisted of The Young Bucks, Kenny Omega, Cody Rhodes, Okada, Chris Jericho, Joey Ryan, and many many more greats the list goes on and on. How was this all possible you say? With the help of marketing from Pro Wrestling Tees, which was the main sponsor for the event and just happens to also be located in Chicago. They happen to sell the best wrestling T-Shirts for almost every Indy Wrestler there is! Pro Wrestling Tees was also a very big part in the Indy scene taking off and going viral. What started out as a small startup company became the biggest wrestling T-shirt company there is out there. Now you have Pro Wrestling Tees and the masterminds of Nick, Matt, Kenny, and Cody, put them in a room together and they produced a sell out PPV event. Tickets sold out in under 3 hours. It went from all of those 4 guys putting their money together and renting out an arena in the suburb of Chicago, to selling it out in under 3 hours, to creating a new brand of wrestling with a leading investor of the billionaire Kahn family. This was a pipe dream that took off quicker and better than they, or anyone else, could have ever imagined.
Now they are transitioning from "All In" being the biggest independent event success ever, to creating All Elite Wrestling. A promotion that's being backed by a billionaire and becoming a real threat to every other wrestling promotion. It will take time for them to become a real threat to every wrestling promotion because they need to fill out a complete roster, they need to build up a following and generally grow into themselves as it were. As of now, Cody, The Young Bucks, PAC, SCU, and Chris Jericho are the biggest names on the roster. That is an amazing start to a company just now filling its roster out! Brandi Rhodes did promise a Women's roster that will start to take shape soon, but this Women's roster won't be like the other promotions women's rosters, it's going to be something very different.
From what's being said, this roster will start to take shape very, very soon. "All In Double or Nothing" is going to be held in MGM Grand in Las Vegas on May 25th. By that time the roster will be filled out nicely and ready to go. It's being reported that Time Warner has given AEW a TV contract but it hasn't been signed. That is a major step towards leveling the playing field with every other wrestling promotion. The Elite has always strived to "change the world" with the way they wrestle, the way they cut promos, the way they handle themselves, and the way people view professional wrestling.
10 years ago, the vast majority of fans never truly cared about the Indy scene. Today, you have little kids, to grown men, to elderly people wearing Bullet Club T-Shirts, Elite T-shirts, not even just those- you have them even wearing Joey Janela and Joey Ryan T-shirts and other wrestlers. 10 years ago, no one batted an eye, now the world has its eyes on the Indy scene and what AEW is doing. Put it this way- the Khan family are Billionaires that own the NFL Jaguars. This isn't bingo hall wrestling, this has now turned into a full-fledged war on how people view wrestling. Now you have a billionaire family completely backing these wrestlers and leaving promotions like WWE, NJPW, ROH, ETC. People are buying in all over the world on the Indy scene and AEW. They are coming out in droves, buying merchandise, flying out from Europe to watch an "Indy" PPV. The wrestling scene has exploded thanks to the brilliance of the Elite and Pro Wrestling Tees. They made the best of their time when they were signed in ROH and NJPW, making names for themselves, while using that platform to build themselves on social media to become a wrestling juggernaut startup company. Now, they're poaching talent from top companies and signing free agents. 
ROH has always refused to do bigger arenas on a weekly basis. NJPW stayed overseas and the last few shows in the States haven't been sellouts, now you have their former top wrestlers starting a new promotion with the Khan family and multiple TV contracts. Not to mention the explosion of social media and the Indy scene to Pro Wrestling Tees selling all their merchandise for them in bulk to customers is crazy. This isn't going to fade over time, this is something that's being backed by the people and have legit investors to do as well. The takeover has started ROH and NJPW have always wanted to stay small and never expand or look for better chances to get their stars out there, now the stars that once were their darlings, are now the competition. No one to blame but themselves. Now, in 2 years max, you will see a whole new world of wrestling where the talent has creative control opposed to those in the back. That's what's truly setting AEW aside from every other wrestling company, is that the wrestlers are in control of the promos, the matches, and the spots- not what some writer that has never stepped into the ring thinks is good. Now, this is what today's wrestling has become, it's become ALL ELITE WRESTLING the future of wrestling business and you never know, maybe a certain "cleaner" might join AEW and that will set everyone aside as more talent joins. As for WWE, it's your move now. Two companies have failed to catch on you, maybe the leader in wrestling but like every Greek god, there comes a time when they fall. The question being is this - Will you change and compete with AEW? Or will you let them continue this uproar that started many years ago and truly let them quote on quote "change the world? They have all the tools they need: creative control, money, marketing, and platform. The ball is in the AEW court and every other wrestling company is watching and hoping they can keep their own stars as AEW is handing out big contracts with freedom to do more and truly be elite. That's what sets them apart from every other wrestling company and remember "Rome wasn't built in one day." This will take time, but surely will set itself apart from the rest of the wolfpack.