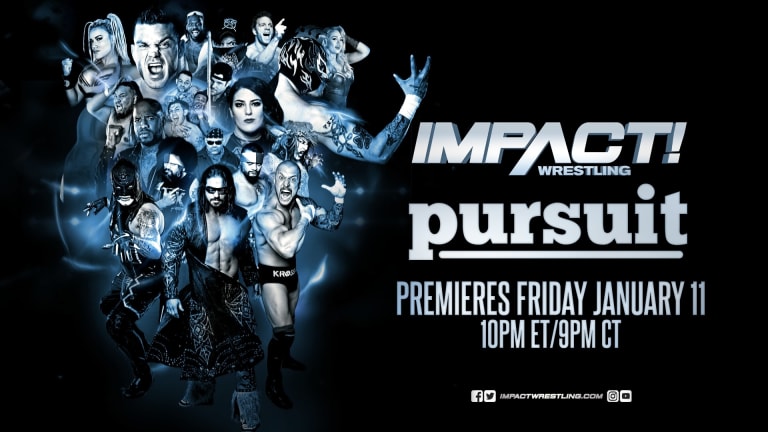 Impact Executive Defends New Timeslot
As we previously reported and as many of you have heard by now, Impact Wrestling has found its new home on the Pursuit Network and will start airing on Friday nights at 10pm EST on January 11th.
Responding to criticism, Impact executive Scott D'Amore spoke on a recent podcast regarding the move:
"First and foremost, I have to say POP TV — despite all the frustrations that are our very passionate fan base has — they have been a very supportive partner over the years that we've been there, and they've been supportive through this process. We've been looking and evaluating things on an ongoing basis, when myself and Don Callis came on board at the beginning of the year, we always said it was going to be a slow process. It was going to be a bunch of small victories, a bunch of small maneuvers that would lead us to bigger and better things. We think we had a great 2018 where we made a lot of positive steps, and as we look back to the beginning of the year to where we are now, we're very hopeful and excited about things."
D'Amore continued:
"POP is changing up things on the network and while both sides acknowledged we were never the right fit for a female dominated network, we enjoyed a few years together. We've been looking at moving on, doing some other things, as we looked at the options it seemed like the best time to make a move to Pursuit, which is a sister company to Impact Wrestling. There's an ownership stake that [Impact parent company] Anthem Sports & Entertainment has in them and Pursuit is a male dominated demographic. They're excited to have us, it gives us a nice home base and it doesn't mean that we don't have long term plans that we hope for Impact to be as a television show and a wrestling company. We're excited to have a partner that is excited to have us.

The first part of this deal is what we're doing now, the flagship Impact broadcast, airing on Friday nights at 10 pm ET. And I know people look at that and go, 'Oh my God, it's the death spot.' Well, if you look back, when we debuted on Spike TV, it's a different era and network, but wrestling fans find good wrestling. When we went on Spike TV at 11 o'clock on Saturday, we went out there and did probably about 850k viewers when we debuted. We're excited to work with Pursuit on building it as a platform. We have some ideas and things in the work for other properties on Pursuit. Also, looking to expanding our domestic and international distributions."