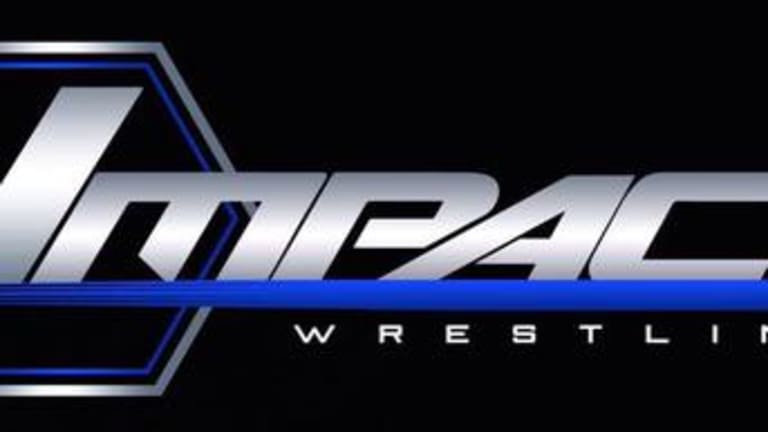 Impact Weekend Recap 10/21/19
Impact Update, Bound For Glory Results and Backstage News, New Impact Signings
Impact's next PPV will be named "Hard to Kill" will take place in January of 2020
Impact will officially begin with on AXS TV and Twitch on October 29th, 1 week from Tuesday.
Joey Ryan has signed a multi-year deal with Impact Wrestling, most importantly to Joey during all the negotiations as he was very sought after is that he could continue to help grow and work in the indies. Joey Ryan posted the following on his social media on Sunday evening:
"It made the most sense IMPACT WRESTLING has been the most consistent wrestling program on TV for the past 2 years, I get to keep all of my indie dates and best of all, they let me be me"
Kylie Rae (formerly of AEW) Appeared on the Bound For Glory Show, in addition to working the show the night before with the company. Kylie Rae last worked for AEW at Double or Nothing before asking for and having her release from the company granted. At the time of writing, Impact is very interested in bringing her in full time, again at the time of writing nothing has been signed.
Ace Romero also signed a multi-year deal with Impact Wrestling over the weekend and working in the ladder match at Bound For Glory. Ace appeared at All In, most recognizable from his was with MLW in the past.
Alex Zayne and Black Christian made their first appearance on Impact this past Saturday tearing down the house is the process. Zayne actually hit a diving corkscrew moonsault off of a second-floor balcony. Alex Zayne is quickly becoming one of the hottest free agents in the US. Alex has been opening eyes everywhere, and his most recent PWG really put him on a different level for some. I do not expect come February that Alex is not locked up to an exclusive deal with a major company.
Impact will be running a Flashback TNA show Wrestlemania weekend just outside of Tampa Bay, Florida. Impact is trying to drum up interest and fan support for The Motor City Machine Guns vs The Young Bucks at the show. Impact has not negotiated or talked to AEW in regards to this and it is something they are counting on a big fan reaction to help push the agenda. We did see a flashback of TNA this weekend when the Saturday show was being filmed on cell phones due to issues with connection in the venue.
BOUND FOR GLORY 2019 RESULTS
Call Your Shot Battle Royal (Winner Picks Title Match of Their Choice)
Eddie Edwards is out first followed by Reno Scum, Joey Ryan, Desi Hit Squad and The Deaners
Havoc, Rosemary, Madman Fulton. Johnny Swinger, Jordynne Grace, Swoggle, Tommy Dreamer, Kylie Rae, Sabu, Raj Singh, Fallah Bah,
Shera comes out last
Final four is Bah, Edwards, Fulton and Shera
Shera eliminates Bah after a Burning Hammer over the top rope
Edwards eliminates Fulton after running the rope and Eddie Edwards pulls the top rope down.
Edwards pins Shera after the Boston Knee Party
Taya Valkyrie (c) vs Tenille Dashwood For The Knockout Championship TItle
Taya Valkyrie wins via pinfall after a Road to Valhalla on Dashwood
The North (c) vs Rich Swann and Willie Mack vs RVD and Rhino - For The Impact Tag Team Championship
RVD turned on Rhino during the match and hit him with a superkick hitting, then hitting Swann with a superkick which then set up the pin for The North to get the win.
Michael Elgin vs Marufugi
Elgin picks up the win after a Burning Hammer (very traditional hard-hitting strong style match)
Jake Crist (c) vs Ace Austin vs Acey Romero vs Daga vs Tessa Blanchard - For The Impact X Division Championship Ladder Match
Ace Austin captures the title and the win after Tessa was battling with OVE member, then Ace hit Tessa with a baton, knocking her off the ladder.
Moose vs Ken Shamrock
Moose picks up the win after a Spearing and pinning Shamrock. Frank Trigg exposed the turnbuckle, and Shamrock ran to the corner setting up Moose for the finish. During the match, Ken Shamrock did a dive over the top rope to the outside (Undertaker look, current) Moose saved what could have been a nightmare of Ken Landing on his head and neck. Major props to Moose for taking care of the talent he is working.
Brian Cage (c) vs Sami Callihan - Impact World Championship No Disqualification match
Cage retains his title after a Drill Claw on Thumbtacks and pinning Sami. This match was as No DQ as No DQ can get, it might as well of bend a street fight or hardcore match, as fans got it all in this one.
More Backstage News and Notes:
The atmosphere backstage was very chill and positive, most talent was positively optimistic and some very excited about the future of the company. Many offers were made to different talent and many negotiations happened, as we noted a few of the examples above, others were offered and did not sign. Impact will continue to grow and add talent to their roster now that they have a viable television product again. While we have stated before that Anthem has considered purchasing Ring of Honor (Every major company has at least considered) the asking price is astronomical compared to the value that many, including major wrestling companies, feel it is worth. It is interesting to note the numbers have actually gone up at not down for Ring of Honor. More importantly, however, is the fact that it does not look like Sin Clair is any hurry to move the company, and in addition to this one of the company's I spoke with stated there are many hoops to jump through in purchasing the company. One of which that was brought up is that any new company would have to deal with Sinclair who will want some type of syndicated show for a set amount of time if the company is sold to air on their networks.
Thomas's Take: Impact continues to try it's best to re-brand their company and bring in new talent. I feel the nostalgia TNA show Wrestlemania weekend with do tremendous, however while you are trying to differentiate yourself from the old brand that this seems too soon. Everyone there should have some excitement, as the company finally has a direction for the first time in a long long time. I do not expect any sale of Ring of Honor to anyone outside of WWE, however, Anthem makes sense. One of the most valuable aspects of the company is obviously the tape library which has over 15 years of footage (early footage may not be able to be digitized). WWE has the network and obviously the number of documentaries they could make on current talent would be successful. Another noteworthy part of this is the new tiering structure on the network and what else can they add to make the higher tiers more attractive. To Anthem it is attractive because it is another piece that can transform AXS in the Fight Network which is something Anthem has been looking into. These ROH rumors and talks are nothing new as they have been going on for a while, so nothing is close or imminent if not further away today then last week based on price. For those asking, the asking price is not near what AEW would be interested in, and for that matter the other major players.