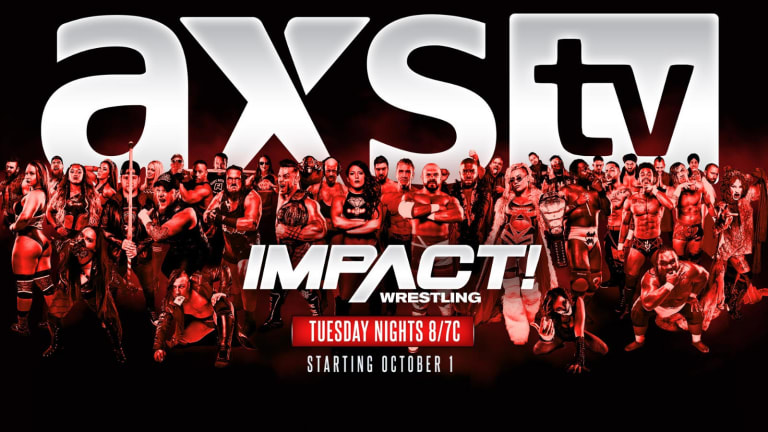 Impact Wrestling Moves to Tuesday Nights
Per press release from AXS this morning, Impact Wrestling will be moving their Friday night television show to Tuesday nights at 8pm eastern. This move comes as an opportunity to fill the space WWE's Smackdown Live will be leaving as it moves to Friday nights on Fox next week.
The Impact Wrestling schedule looks as follows leading to the debut of Impact Television on October 29th:
October 1st - IMPACT Homecoming
October 8th - IMPACT Rebellion
October 15th - IMPACT Slammiversary XVII
October 22nd - THIS IS IMPACT! 
This is IMPACT! hosted by Scott D'Amore and Matthews and will serve as a launchpad for the promotion's AXS TV Debut. This show will be a preview of the weekly series and have profiles on IMPACT Wrestling's biggest stars. In addition to this profile, there will be non-televised matches from Bound for Glory on October 20th shown.
October 29th - IMPACT on AXS Television Debut
With IMPACT wrestling moving to Tuesday nights, will you be watching?