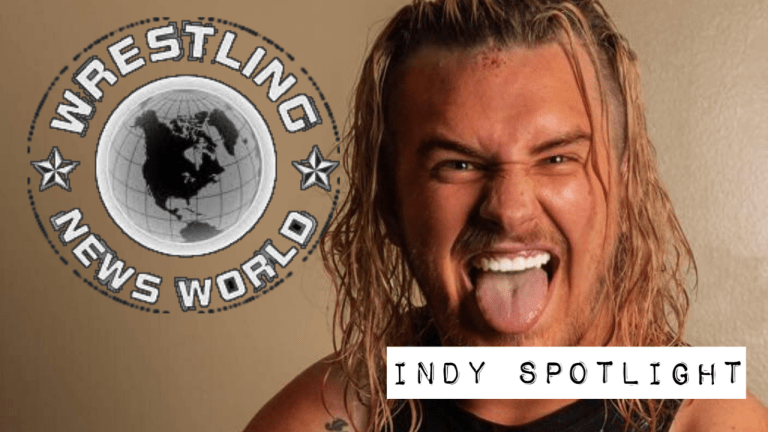 WNW Spotlight | Brandon Kirk Vows To Ruin Synergy Pro Wrestling
At Synergy's "For The First Responders" Kirk did exactly what Colin West feared. He beat Eric Corvis in a number 1 contenders match for the Synergy Pro Wrestling Championship. At HEATSEEKERS, Kirk will challenge FRIGHTMARE for the Synergy Pro Wrestling Championship.

Kirk had some short & to the point words for FRIGHTMARE.

Kirk has vowed to destroy Synergy Pro Wrestling from the inside out & winning the championship has become his sole mission. So, what are you waiting for. Go order this show on FITE or Bill Alfonso will throw a chair at you.
New Jersey native, Brandon Kirk, has been running rough shot on the independent scene since 2012. Kirk got his start into wrestling by just showing up to events & then he got some informal training & then more formal training from Corey Havoc.

The future of deathmatch wrestling, Kirk, has been bringing his hard hitting, deathmatch style of wrestling to such promotions as Synergy Pro Wrestling, GCW, CZW, Limitless Wrestling & others. Kirk believes the stigma of being type booked as a deathmatch wrestler will also be there, but the eye test will show you that he can go with anybody & any style.

Kirk never envisioned himself being the future of deathmatch. He wanted to check it off his bucket list and be able to say that he at least tried it once. After his first deathmatch with Jimmy Loyd, Kirk got the itch & wanted more. If you have never seen a Brandon Kirk match, I highly suggest going out & watching one right now. Here is one for you. I'll wait, go ahead.
Brandon Kirk is known as a deathmatch wrestler, but he has the chops to hang in the ring with people of the likes of Rhyno. Kirk will do whatever it takes & put his body through anything in order to secure the victory. Kirk is a throw back to the ECW wrestlers of the past. He does what it takes in the ring & can back it up on the mic, even if he did get his tongue stapled to turnbuckle.
---------------------------------------------------------------------------------


Synergy First HEATSEEKERS

Synergy Pro Wrestling returns with Heatseekers, live from Hillsborough, NJ streaming on FITE.tv on Saturday, August 29th at 7 pm ET! Frightmare defends the Synergy Championship against Brandon Kirk, Joe Gacy faces Archadia in a battle of NJ icons, LSG squares off with Matt Macintosh - plus TJ Crawford, KTB, MV Young, Matt Vertigo, and all your favorites. Tickets are on sale NOW!