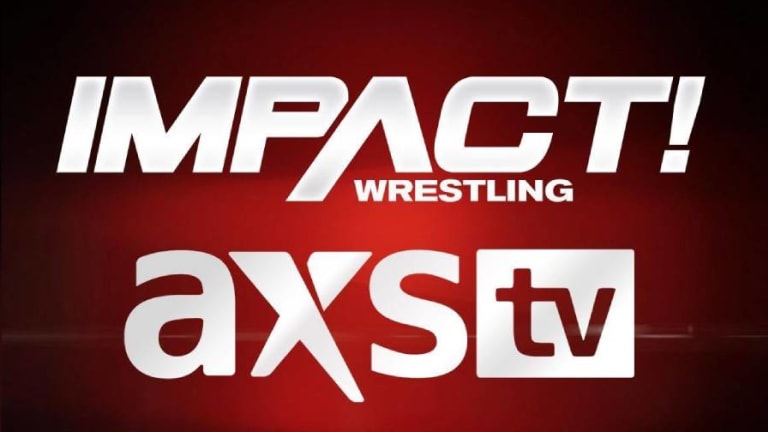 IMPACT! Wrestling LIVE Coverage and Results (9/22/20)
Tonight, Impact brings a stacked card to Twitch/AXSTV. We have Jordynne Grace forcing Tenille Dashwood to finally do her job and fight. We have Kimber Lee taking on Susie so tune in to see if Su Yung makes any appearance. Sami Callihan will take on RVD (let's see if they mention RVD's new talk show not happening last week). X-Division #1 Contender's match as Chris Bey takes on TJP and Trey in a triple threat match. I'm sure we will also get more advancement in Rosemary's wedding storyline. Also, definitely hope to see some story continuation for Rich Swann and EY Eric Young. 
LIVE COVERAGE: 
Chris Bey vs. TJP vs. Trey
The show opens with the Triple Threat match. All 3 competitors enter, and X-Division champion Rohit Raju, comes down to ringside. The action is fast paced, with momentum switching between all 3 competitors. Chris Bey hits a sort of- double DDT on TJP and Trey.
The action continues back and forth as all of the competitors keep hitting big moves including this double submission by TJP, but they kick out. 
Chris Bey hits a cutter on a diving Trey but only goes to a 2-count.
Trey sneaks out a win, but then is immediately attacked by Rohit Raju. Raju invokes the match immediately and surprise rolls-up Trey to remain champ. 
Winner: Trey, but then Rohit Raju
We get a backstage segment from Eric Young essentially declaring war on Rich Swann. 
Back from commercial we get a backstage interview as Tenille Dashwood prepares for her match. 
Kimber Lee (with Purrazzo) vs. Susie (with Kylie Rae)
This match starts off slow as Susie seems distracted. Kimber Lee hits a quick roll-up, but only for a 2. Susie starts bowing as Lee wildly swings at her. Susie gets encouragement from Rae on the outside and hits a bulldog against Lee. 
Lee keeps the momentum and sends Susie to the outside. Back from commercial, Lee is stomping Susie in the bottom of the corner. Susie comes back with vicious right hands, but isn't able to sustain the momentum. Lee goes for a cover after kicking Susie in the head for a 2-count. Susie gets momentum back, goes for an Archnarana, but Lee counters it into a Boston Crab. 
Susie hits a monkey flip on Lee from the corner, and a Lou Thesz press raining in right hands. Lee counters a charging Susie with a powerbomb. Susie hits a finished on Lee after a failed distraction by Purrazzo. Su Yung tried to appear, but Rae brings Susie back. Purrazzo attacks. Rae fights her off and then cuts a promo officially challenging Purrazzo at Bound for Glory. 
Winner: Susie
Heath Slater political-esque campaign for hire. He got a humorous Cameo endorsement from Flava Flav, David Hasselhoff, Nancy Kerrigan, Chuck Norris, and DLo Brown. 
Backstage Segment with the Motor City Machine Guns, The Rascalz, and the Good Brothers and the Rascalz want the Good Brothers.  
EC3 promo talking to Moose about how he still has Moose's title and he gave out Moose's phone number. 
Segment between Taya and Rosemary discussing the wedding. John E. Bravo enlisting a lot of people from WrestleHouse to plan the wedding. 
Brian Myers and Dreamer arguing backstage from a disrespectful mess that Myers made. 
Cody Deaner come out and Eric Young attacks them. Eric Young yells "the world belongs to me". Deaner tries to fight back, but to no avail. Deaner gets a pile driver and shakes in the middle of the ring. Young tries to break his ankle and cousin Jake comes in for the save. Young fakes leaving and comes back to the ring. Jake gets a pile driver for his trouble. 
Scott D'Amore comes to the ring begging EY to break the hold. EY breaks and then he turns his attention on D'Amore. Eddie Edwards returns and takes the action to EY. 
Backstage segment, Eddie Edwards is screaming at Scott D'Amore and says that he deserves to take out EY. D'Amore gives him his rematch.
RVD vs. Sami Callihan
RVD attacks Callihan on the ramp. if RVD wins, Callihan gets Katie Forbes in the ring for 5 minutes. Forbes keeps distracting Callihan so that RVD can have the advantage. Finally the bell rings as RVD and Callihan spent the first 5-7 minutes of this match outside the ring. Once in the ring, Callihan takes control. However, from repeared interference from the outside, we go to commercial with RVD in control. 
Back from break, RVD still in control, but Callihan fights and claws his way back. As he starts to get momentum and take the lead, Forbes distracts Callihan and RVD hits a roll up for the win. Forbes then goes after Callihan, but he counters. RVD has to intervene to make sure Forbes has time to take it to Callihan. Callihan reverses RVD and ends up giving Forbes a pile driver. 
Winner: RVD
Backstage interview with Ace Austin and Madman Fulton. The North interrupt and they will fight next week. 
Jordynne Grace vs. Tenille Dashwood
Dashwood starts the match taking it to Grace not showing any signs of ring rust. She and Grace take turns sending each other into the corner. Dashwood needs a breather and slides out of the ring to talk with Kaleb with a K and then Grace botches a outside slide. Dashwood helps introduce her to the floor on the outside and Grace makes it back in the ring after a 5 count. Once back in the ring, Dashwood is back on the attack on Grace. Dashwood is still controlling the action, but Grace catches her off the ropes with a spinning elbow. Even then though, Dashwood reversed it into a side DDT. 
Grace can't get anything rolling as it has been all Dashwood to this point. Grace finally lands some frontside and backside shots to Dashwood, and is starting to gian momentum after a Michinoku Driver. 2-count. Dashwood is able to counter a superplex and hits a splash in the corner on a sitting Grace. Dashwood goes for a double underhook, but it is reversed by Grace. Grace hits a spinebuster for a 2-count. 
Kaleb with a K distracts Grace allowing Dashwood to go for a pin but Grace rolls through. Dashwood comes off the ropes and hits a Spotlight Kick on Grace for the 1-2-3. 
Winner: Tenille Dashwood
Eddie Edwards is shown backstage leaving the arena, the lights cut out and when the cut back on he is writhing on the ground. 
End of show.