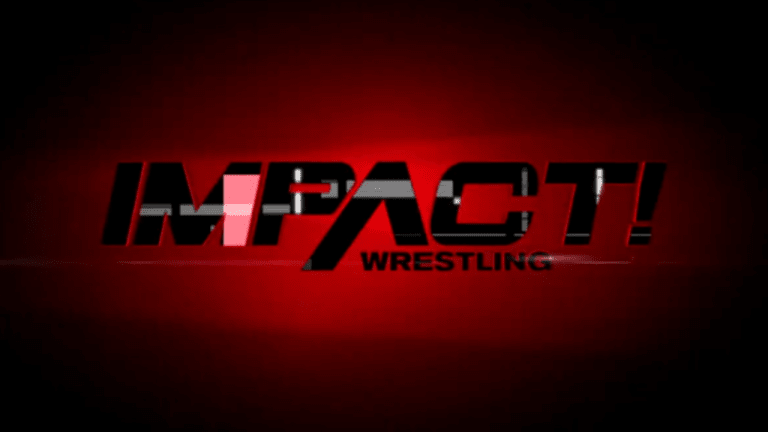 IMPACT! Wrestling LIVE Coverage and Results (9/29/20)
Tonight's IMPACT! Wrestling action includes The Rascalz taking on The Good Brothers, Jordynne Grace looking for revenge on Tenille Dashwood, and Johnny Swinger taking on Fallah Bahh to determine John E. Bravo's best man. We also have two solid tag team matches, one between Ace Austin and Madman Fulton and The North and the other will pit Taya Valkyrie and Rosemary against Havok and Nevaeh. We also hope to get answers to who attacked Eddie Edwards, we need to see if Moose catches up to EC3, and I'm wondering what's next for Sami Callihan since RVD and Katie Forbes have left Impact. Victory Road this Saturday!  
LIVE COVERAGE: 
Taya Valkyrie and Rosemary vs. Havok and Nevaeh
Taya and Nevaeh are starting the match even though Rosemary and Havok want to go at it from the jump. Nevaeh with the offense early, but Valkyrie counters and taunts. Rosemary gets a tag and Havok comes in. Rosemary is all over Havok to start, but the back and forth action continues as Havok is able to counter with a swift kick to the head of Rosemary. Havok looks to go for a chokeslam, but Rosemary gets Havok to her corner and gets a tag in on Valkyrie. After a double team move we have our first cover of the night for a 2-count. Havok counters an Irish Whip and hits a backbreaker and clothesline combo on Valkyrie. Tag to Nevaeh and they are taking it to Taya in their corner, keeping her from getting a tag in. Taya tries to get some momentum, but is met with a spinning elbow. Another cover, 2-count. Tag in to Havok who hits another back breaker on Taya as Nevaeh hits a running clothesline at the same time. 
Taya finally gets a tag to Rosemary and she comes out like a bat out of hell taking the offense to both Havok and Nevaeh giving Taya a much needed break. Rosemary does get Taya back in the action and Valkyrie hits a spear that ends up taking out Rosemary, Havok and Nevaeh. In the confusion and slight chaos, Taya hits Road to Valhallah for the 1-2-3. 
Winners: Taya Valkyrie and Rosemary
After the match, Tasha Steelz and Kiera Hogan ambush Rosemary and Taya who actually get chased off my Havok and Nevaeh. 
Backstage segment as the Good Brothers are telling stories from the road as the MotorCity MachineGuns interrupt. They acuse the good brothers of not really doing anything around Impact. Back and forth banter ensues. 
Back from commercial we see a backstage interview with Deonna Purrazzo who is asked about Kylie Rae saying that she is going to face Purrazzo at Bound for Glory. Purrazzo responds saying she will break Rae's arm. Interviewer then explicitly says it's IF Purrazzo is still champ at Bound for Glory. It is also announced that Deonna Purrazzo is facing Susie at Victory Road on Saturday. 
Jordynne Grace vs. Tenille Dashwood
Kaleb with a K introduced Dashwood. The match starts with multiple counters from each wrestler. Grace backs Dashwood in the corner multiple times to break a hold and she hits a shoulder block, slam, and a running elbow drop in quick succession. Pin attempt, 2-count. Grace keeps the offense on Dashwood introducing her to multiple top turnbuckles. Grace Irish Whips Dashwood to the opposing corner, and Dashwood tries to roll out of the ring, but is stopped by Grace. Dashwood ends up getting a neckbreaker on the ropes off on Grace as we head to commercial. 
Back from break, Dashwood is still on the offensive trying to wear down Grace. Grace tries to get a surprise roll-up in, but Dashwood kicks out and then kicks Grace across the chest. Dashwood continues to try to wear down Grace who can't get momentum going. Dashwood goes for an Irish Whip, but Grace is too strong. Grace charges Dashwood in the corner and crashes into Dashwood with her hips and knees to her back. The momentum is shifting and Grace hits another slam on Dashwood. The action moves to a corner and Dashwood is able to counter Grace in the corner getting her into a tree of woe. Dashwood hits a running crossbody on Grace, pin attempt, 2-count. Dashwood tries to hit a double underhook move and a spotlight kick, but Grace counters. Kaleb distracts Grace allowing Dashwood to go for a pin attempt. Grace reverses into a rear naked choke and the official actually sees her tapping compared to last week. 
Winner: Jordynne Grace
Moose looking for EC3 backstage. He goes into his locker room, but assaults an employee. EC3 is then shown as a projection and says he is going to destroy Moose's title next week on Impact. EC3 invites Moose to the funeral for the title.
Rich Swann video package about his recovery. 
Back from commercial, Heath Slater is out back and Rhino goes out to talk to him about his #HeathForImpact campaign. Reno Scum, led by Hernandez, take out Slater and Rhino.
Backstage, Rhino goes to Scott D'Amore backstage and lets him know that they got jumped and they want to have a match with Reno Scum. At Victory Road, if Heath signs a waiver, they can have an unsanctioned match against Reno Scum.
The Rascalz vs. The Good Brothers
Karl Anderson starts against Dez. Anderson on the offensive first, hitting multiple right hands on Dez. Dez is able to get Anderson in his corner and tags in Wentz. Unfortunately for Wentz, Anderson drives him to HIS corner and tags in Gallows. Gallows hits some thundering rights and drives his fist across the face of Wentz. Anderson is tagged in and uppercuts Wentz so hard that he knocks him back to his corner where Dez tags him in. Anderson is so stunned that The Rascalz are able to hit some rapid strikes on Anderson. 
Anderson is finally able to counter and gets to Gallows. Dez gets smoked by a huge clothesline and suplex and its all Good Brothers currently. They are focused on grounding Dez and keeping him from making a tag. Gallows is in now and hits a running stike in the corner on Dez who is looking worn out. Gallows then drives some elbows into Dez on the mat over and over again. 
Dez battles back, and hits a bulldog on Gallows and he needs to make a tag. Double tags, Anderson and Wentz in. Wentz hits an Enziguri and the action picks up. Dez is tagged back in and they hit a superkick, double-knee drop combo on Anderson who kicks out. Dez hits a running elbow on Anderson, but is caught by Gallows on the outside. Anderson hits a spinebuster and tag in to Gallows. They hit the Magic Killer. 1-2-3. 
Winners:  The Good Brothers
Post-match the Good Brothers let the MotorCity MachineGuns know that they are coming for them at Bound for Glory. 
Backstage, Brian Myers sees Tommy Dreamer backstage as old Western music plays. Myers swings on Dreamer, but Dreamer counters and tells him he will see him at Victory Road. 
Dashwood and Kaleb backstage where they run into Grace. Rubber match will be at Victory Road. 
Johnny Swinger vs. Fallah Bahh
Swinger attacks Bahh before he even has his shirt off. Bahh recovers, gets fired up, and attacks Swinger in the corner. Swinger reverses an Irish Whip, but Bahh immediately stands up. He then slams Swinger, hits a leg drop, and then goes for the cover. 2 count. Bahh is countered by Swinger, who attacks Deaner on the outside. This causes the ref to go look at the commotion, and Swinger uses Crazzy Steve's monkey to hit Bahh and he gets the 1-2-3. Bravo on the outside is pissed Swinger cheated, demands the match to be restarted and Bahh is able to hit a slam and a drop on Swinger for the 1-2-3. Bahh is Bravo's best man for his wedding. 
Winner: Fallah Bahh
Backstage, Rohit Raju interview. He talks about his title defense last week and he says he will be at Victory Road debuting the Defeat Rohit challenge. TJP interrupts and wants in. Trey, Chris Bey, and TJP are barred from competing.
Eddie Edwards out to the ring. He references his attack last week, and he says "EY I know it is you, get out here." But, Sami Callihan appears and says it wasn't him. Callihan says he will show him who it is, the lights go out, and when they come back, Ken Shamrock is in the ring and takes out Edwards. 
Eric Young backstage who just watched the Edwards beat down and EY lets him know that he is going to enjoy taking apart Edwards at Victory Road on Saturday. He then starts talking to Swann letting him know that whatever happens will be Impact Wrestling's fault. 
Back from commercial Susie is backstage looking into a mirror. Kylie Rae comes up to her and they talk about Victory Road and Susie's title match. 
The North Vs. Ace Austin and Madman Fulton
Madman Fulton takes on Ethan Page to start and Fulton overwhelms him to the mat as Austin talks smack from the outside. Fulton showing off size and strength from the start as he hits Snake Eyes on Page and then brings Alexander over the rope into the ring. Page slides out of the ring and lures Fulton into a 2-1 attack on Fulton on the outside. Page tags in Alexander and they have some momentum. It is instantly erased by Fulton. Ace Austin wants a tag, Fulton carries Alexander over, tags Austin, and Austin drops a springboard leg drop on Alexander for a 2-count. Alexander counters Austin, but Austin is able to get Fulton back in the ring and he resumes decimating his opponents. 
Austin is tagged in, and The North are able to turn the tables on Ace Austin. The North slow the match down and start to pick apart Ace Austin with working holds and quick/frequent tags. Austin is able to counter Page and tags are made for both teams. Alexander is doing his best to take it to Fulton, but it just isn't working. Alexander finally is able to hit a German Suplex on Fulton and hits a rolling fireman's carry on Fulton. Two tags are made again, and Austin catches Page with a knee and a kick in the corner. He drops a leg on Page as Alexander breaks up the pin. Fulton takes care of Alexander and Austin gets on the shoulders of Fulton and he hits a diving cross body on Alexander. The North are able to recuperate and they throw Austin into Fulton and he gets sent out of the ring, but not for long. Page sends Alexander into the legs of Fulton on the apron. The North hit The Northern Assault on Ace Austin in the ring and get the 1-2-3. 
Winners: The North
Post-match, the Good Brothers come out and let The North know that they want tag team gold. Chaos ensues and Austin and Fulton are back in helping The North take out the Good Brothers. The MCMG come out and also get in on the action hitting whoever they can. Impact goes off air with all 8 men still attacking each other. 
End of show.