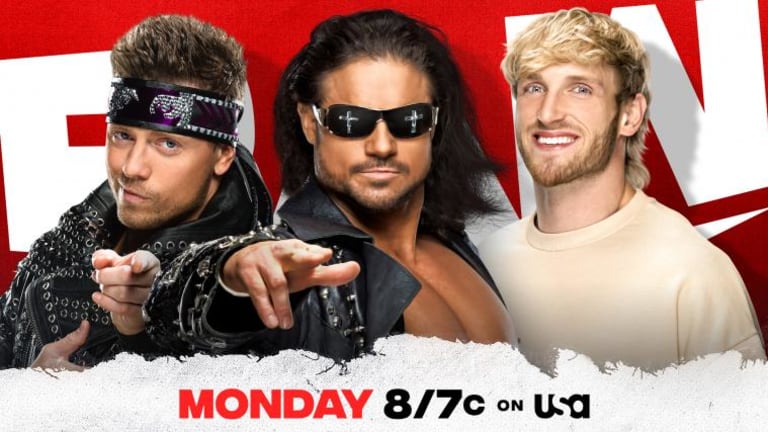 WWE Raw LIVE coverage and commentary - Post-SummerSlam show! (08.23.21)
Will tonight's Raw following SummerSlam be like a post-WrestleMania episode? Or will it be, you know... not like that? Let's find out!
(Thanks for reading! If you are following along live, please note that you may have to refresh the page once or twice to see the latest updates. Updates are timestamped in Central time. Please say something in the comments - it gets lonely in here.)
Hey everyone. Kevin Christopher Sullivan here, back again for live coverage of tonight's episode of WWE Monday Night Raw.
We're about 48 hours removed from SummerSlam and WWE television following these major PPVs are usually pretty interesting. Most of the "holy s&*%!" stuff happened with SmackDown talent, so we'll have to see how Raw follows up with it tonight. Will we see Goldberg again tonight? Will Adam Cole make his really for real main roster debut? Will we see Riddle kick his sandals off and say "bro"? (Oh, those answers are "Yes, no, and yes", in case you were wondering.
If you're following along with us, please feel free to drop your thoughts in the comments section below. In the meantime... see you at showtime.
---
(8:07pm) Following Logan calling himself "more of a New Day guy", Xavier Woods comes out for his match against Miz. WOO HOOO!
(8:06pm) Logan Paul is on Moist TV and... he's kind of perfect for WWE.

I think we're watching Morrison and Miz implode.
(7:51pm) And Karrion Kross slaps the Kross Jacket on Ricochet and wins.

RESULT: Karrion Kross defeats Ricochet
(7:44pm) Doudrop is being interviewed after turning on Eva Marie, and says she's keeping the name Doudrop and then Eva Marie attacks her and bleh

Also, Karrion Kross and his budget Jason Voorhees mask are heading to the ring.
(7:41pm) Bobby Lashley walks out on Sheamus, and McIntyre nails him with a Claymore to get the win.

RESULT: Drew McIntyre and Damian Priest defeat Bobby Lashley and Sheamus
(7:36pm) I was right.

Also, since our last update, Sheamus and Lashley have been beating up Damian Priest.
Sheamus and Lashley continue the attack on Priest, but Drew McIntyre rushes down to make the save.

Call me silly, but I bet we're gonna see a tag team match between these guys.
(7:24pm) Priest and Lashley go one-on-one!

Except Sheamus, who lost his United States title to Priest on Saturday, attacks and gives him the DQ win.

RESULT: Damian Priest defeats Bobby Lashley by DQ.
(7:13pm) Damian Priest comes out to confront Lashley and say mean things to him in Espanol. 
(7:09pm) MVP trying to justify Lashley beating up Goldberg's son.
(7:07pm) Adam Cole just posted this right before Raw started....
(7:05pm) Raw kicks off with a SummerSlam recap and then Bobby Lashley heads to the ring.