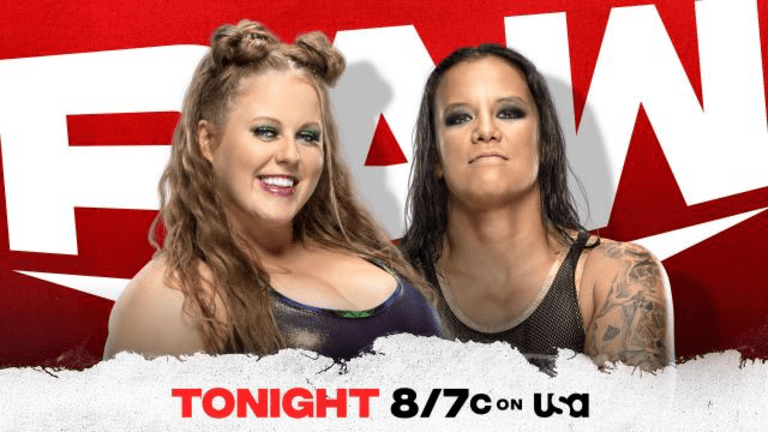 WWE Raw LIVE coverage and commentary (10.18.21)
Things are heating up on Raw! Which means that it won't be Raw anymore because it'll be cooked and you know, I forgot where I was going with this.
---
Hi, everybody. I'm Kevin Christopher Sullivan, and I'll be providing updates on (and during) tonight's episode of WWE Monday Night Raw. I'll be highlighting the big moments, the results, and anything else I find to be interesting or humorous. So, if you're not able to watch, well, this is the next best thing. OK, maybe, like, the fourth best thing. I dunno. Whatever. Just keep reading.
Now... I could take this moment to go over what's planned for tonight's episode, but someone here already did that. So, go read Ja'Von York's Raw preview and then come back here. See, we made things easy. We're cool like that. 
Anyhoo... we'll begin coverage just as the show begins (and whatever depressing Dick Wolf cop drama is wrapping up... sigh) I'll be timestamping most of the updates (in Central time) so you'll probably want to refresh the page if you haven't seen an update in a while.
And most importantly... have fun out there. Because the real WWE Raw results are the friends we made along the way.

See ya in a bit, suckafaces.
---
(By the way - if you're reading this and on Twitter, please just give me a quick shout and say hi. I'm at @HeyImKevinSully. You don't have to chat with me the whole show - just lemme know you're around. :D)
---
(OH! Quick note. At the top of Raw's 3rd hour, I'm probably going to have some dad stuff to do. So either I'll miss a small portion of the show OR I'll get someone to jump in and help. Either way, be prepared for that. That's for understanding, you sexy monkeys.)
---
(7:49pm) Austin takes a photo of himself over Hardy on the mat and celebrates. Except that Hardy gets to his feet and nails Theory with a Twist of Fate and does the same thing.
(7:48pm) Well... Austin Theory wins. Huh.

RESULT: Austin Theory defeats Jeff Hardy
(7:39pm) We get a look at how Goldberg wants to murder Bobby Lashley and you know, technically, Lashley has enough evidence to get a protective order against him, if you think about it.

Also, R-Truth isn't facing Austin Theory. R-Truth's friend is. Little Jimmy!

Nah, it's Heff Jardy.
(7:31pm) Austin Theory's backstage interview is interrupted by the usual 24/7 chase. R-Truth nearly catches Reggie, but Theory gets i the way. Truth decides to challenge Austin to a match - as long as Theory's mom says he can stay up late. Ha ha.
(7:30pm) Xavier Woods vs Finn Balor are set for the King of the Ring finals at Crown Jewel.
(7:29pm) Woods with a top rope elbow drop AND THE WIN!

RESULT: Xavier Woods defeats Jinder Mahal 
(7:28pm) Woods leaps off the top rope, but Jinder catches him and nails him with the Kalas. Woods grabs the rope to break the pin!
(7:27pm) Jinder goes for his finisher, but Woods manages to fight his way out.
(7:22pm) Woods charges Jinder in the corner, but Mahal lifts him up and tosses him over the ropes... and face first into the steel steps. Ouch. Commercial time.
(7:19pm) Jinder (who didn't get an on-screen entrance, by the way) vs Woods is on now.
(7:12pm) Xavier Woods is getting ready for his King of the Ring Semifinal match and is being interviewed by the Irish guy with my name. And he name drops Ken Shamrock. We'll see how that goes.
(7:10pm) Charlotte has had enough of Bianca's speech and goes for the attack... but the Battle of the Bodysuits ends with Charlotte ducking out of the ring.
(7:06pm) Charlotte calls Bianca a "rookie" and I guess that's what it takes to get her to come out to the stage.
(7:02pm) Charlotte Flair is opening up the show, she'll probably say some mean stuff about Bianca Belair, who she's facing tonight.