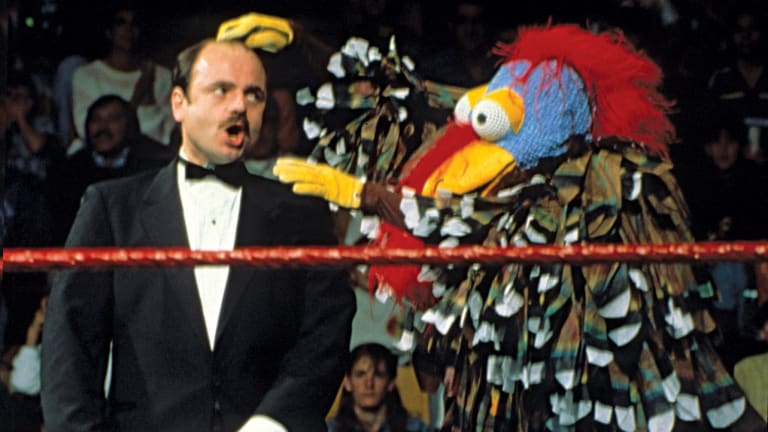 WWE Survivor Series 2020 LIVE coverage, commentary and results (11/22/2020)
You may need to refresh this page for updated results.
Good evening and welcome, my friends, to Wrestling News World's LIVE coverage of WWE Survivor Series 2020! I'm Kevin C. Sullivan and I'm here to relay what's going on to all of you as the show unfolds.
For those of you in a hurry:
Team Raw (men's) defeated Team SmackDown
Street Profits defeated The New Day
Bobby Lashley defeated Sami Zayn
Team Raw (women's) defeated Team SmackDown
Roman Reigns defeated Drew McIntyre
Tonight feels like it's going to be one of those low expectation/big surprises kind of shows. Other than... *ahem*... bragging rights, there doesn't seem to be very much on the line in any of these matches tonight - if there is any at all. But, as they say, "the food is not the lunch", although I don't think anyone ever actually says that other than George Carlin that one time, so... er... anyway... What I'm saying is that we won't know until we know, so let's keep our chins up, wait to see what happens and win one for The Gipper!
Anyway, the show officially starts 30 minutes from now, so let's get settled in and have a good time!
R-Truth is here and he's here to celebrate the 30 year career of the Gobbeldy Gooker!
And... let's be honest, this was going to happen... The Gobbeldy Gooker is the new WWE 24/7 Champion.
The big pre-show match is the cross-brand battle royale. 
After falling over the top rope, The Miz landed on the ring apron and rolled back under the bottom rope. Dominik hit him with a baseball slide, knocking him to the floor - but not eliminated.

Dominik eliminates Chad Gable after a 619 and celebrates like he's won something. The Miz sneaks back in and tosses him over and wins.
RESULT: The Miz wins the cross-brand battle royale.
And now....
We're starting out tonight's show with the Men's Elimination Tag match - and AJ Styles is the first one to enter.
Riddle and Keith Lee are next and Lee comes to the ring looking pretty confident.
Braun Strowman is in, followed by Sheamus. So, there's Team Raw.
Here comes Team Smackdown... Jey Uso looking conflicted. Kevin Owens looking... Kevin Owens-y.
Otis is out next and I swore the opening to his music said "Bill Cosby working man." But it didn't. It said something else. Oh well. Also, Seth Rollins is here, too.
King Corbin is our last dude. He is what he is.
Seth Rollins has that look on his face like he's halfway to a 7am college Spanish class and suddenly gets a nearly unstoppable urge to turn around and go back to bed.
We finally get the match-up fans and historians alike have been salivating over the thought of... Otis vs Riddle.
They mix it up and mix it up... Riddle gets frustrated that his kicks don't work on Otis.
Finally, Sheamus tags in and then... Rollins insists on Owens tagging him in. Owens reluctantly does. Rather than fight, Rollins shouts "for the greater good!" at his teammates... then drops to his knees and lets Sheamus Brough Kick him for the elimination.
Seth Rollins (Team SD) has been eliminated.
Since the elimination, we've had Braun Strowman steamroll over the entire SmackDown team while the strategize on the floor, Otis and Keith Lee throw down, and Kevin Owens nailing everybody with a Stunner before AJ hits him with a Phenomenal Forearm and getting the pin.
Kevin Owens (Team SD) has been eliminated.
Baron Corbin hits the ring and starts to lay waste on his opponents... until Matt Riddle kicks him and gets the pin.
Baron Corbin (Team SD) has been eliminated.
Braun Strowman and Otis collide in the middle of the ring. Otis hits him with the Caterpillar and nearly hits his Vader Bomb, but Riddle distracts him just enough for Strowman to hit him with the running powerslam and the elimination.
Otis (Team SD) has been eliminated.
Jey Uso is the last one left, and begins to fight like his life depends on it. However, Keith Lee gets Uso up in a Spirit Bomb and the pin.

Jey Uso (Team SD) has been eliminated.
RESULT: Team Raw defeats Team SmackDown (5-0)
Up next is the Tag Team Champions vs Champions match, New Day vs Street Profits.

New Day - with Big E in tow and everything, are here and they're decked out in their Gears of War outfits. Also, The New Day are available as playable characters in the Gears 5 multiplayer for $19.99 or free with Xbox Game Pass Ultimate. Microsoft, call me for sponsorship opportunities you won't regret it.
The Street Profits cut a pretty dang intense promo about getting respect (although it started out really obnoxious) and it's on.
New Day have been pretty aggressive... even disrespectful at points...
 ...as they pretty much dominate the match over Montez Ford following the plancha by Kofi from that Tweet above.
Corey Graves is praising New Day, which means they're probably turning heel.
Leaping DDT by Ford on Kofi and he gets the tag to Dawkins! My fellow Cincinnati guy going ham on the Raw tag champs and starts tossing the New Day around with suplexes like he's Kurt Angle or Brock Lesnar or Suplex Man or, I dunno, who else does suplexes?
Dawkins with a spinebuster and then Ford with the Frog Splash! This should do it, but Ford's ribs have taken too much of a beating and can't get to the pin quickly enough.
Dawkins gets a sneak tag in as Woods has Ford up on the turnbuckle. Dawks sneaks in and gets Woods on his shoulders and Ford with the BLOCKBUSTER (WOW WHAT A DIFFERENCE) and gets the pin!

RESULT: The Street Profits defeat The New Day
A post-match show of respect between both teams, and rightfully so after what could possibly be the match of night. That was way too much fun.
We get a look at both SmackDown and Raw's Women's teams. Nia Jax tells the rest of Team Raw that Lana is not to be tagged in at all during the match.
Sami Zayn, your WWE Intercontinental Champion on SmackDown, is taking on Raw's Bobby Lashley, the United States Champion.
I think Sami finds a way to win, to be honest.
The Hurt Business has accompanied Lashley to the ring and... yeah... Lashley is pretty much tearing Sami apart.
Lashley gets the Hurt Lock on Sami and that's all she wrote.
RESULT: United States Champion Bobby Lashley defeated Intercontinental Champion Sami Zayn.
Afterward, both Zayn and Corey Graves attempt to convince the ref that MVP tripped Sami right before the end of the match. Ref's treating that argument like I'm treating the latest Assassin's Creed game - he's not buyin' it. Ubisoft, I still really like Watch Dogs: Legion, please don't be mad at me.
Jey, with Jimmy at his side, arrives to get his yelling at from Roman. Which he gets. 
With that out of the way, it's time for Raw Women's Champion Asuka vs SmackDown Women's Champion Sasha Banks.
What do you guys think of the show so far? Has it exceeded your expectations or has it been disappointing? Are you guys actually reading this? How many fingers am I holding up? How tall is Steve Martin. WHY is Gamora? Tweet me your answers to @heyimkevinsully and assure me I'm not talking to myself.
Meanwhile, both Sasha and Asuka have taken turns destroying each other, mocking each other, and nearly getting each other counted out.
Sasha goes off the turnbuckles and Asuka gets her legs up. Banks grabs the legs, throws Asuka over and snags her in the Banks Statement!
Wow... Banks rolls over Asuka and pulls her legs down into a pin and gets the three count!
RESULT: Sasha Banks defeats Asuka
Using a trail of birdseed, Akira Tozawa lures the new 24/7 Champion the Gobbeldy Gooker into a trap and rolls him up for the win!

RESULT: Akira Tozawa defeated The Gobbeldy Gooker to win the 24/7 Championship
During the celebration (why do people celebrate when winning that belt?), R-Truth sneaks behind him, grabs a full bag of the birdseed and wallops Tozawa with it.
RESULT: R-Truth defeated Akira Tozawa to win the 24/7 Championship
Now, we're on to the Women's elimination match.
Nia Jax fights off a 5 on 1 assault and gets back to her corner. Lana tags herself in... and actually holds her own. After getting a handful of near falls, Jax tags herself back in to get Lana out of the ring. She screams for Lana to not only get out of the ring, but off the ring apron. 
With everybody (but Lana) crashed on the arena floor, Peyton Royce throws Bayley back in the ring, nails her finisher, and gets the pin!
Bayley (Team SmackDown) is eliminated
Natalya is back in the ring and after a battle, she gets the Sharpshooter on Royce... and the elimination
Peyton Royce (Team Raw) is eliminated
Shayna Baszler hits the ring, but Natalya fights her off and nearly gets a sharpshooter on her, as well. However, as the ref goes to check on Shayna, Lacey Evans nails Natalya with the Women's Right and Shayna rolls her up for the pin.
Natalya (Team SmackDown) is eliminated
Baszler has the Karakuna (I'm spelling it like that, I don't care) Clutch on Ruby Riott, but Riott manages to flip over Baszler and nearly gets a pinfall. Baszler kicks out, but Riott has passed out from the clutch and gets pinned.

Ruby Riott (Team SmackDown) is eliminated
Liv starts to rock Jax with attacks (ha ha that rhymes), but Jax with a Samoan Drop and the pin.

Liv Morgan (Team SmackDown) is eliminated
Bianca Belair is all alone. Baszler gets the clutch on her not once, but twice. The second time, Belair manages to reach the ropes to break up the hold, but Baszler refuses to let go. So, Baszler gets DQ'd.
Shayna Baszler (Team Raw) is eliminated
Jax is about to Samoan Drop Belair through the announce table, but Bianca fights her way out. She pushes Jax out of the way, and the two of them are risking a countout. Belair backdrops Jax over the security wall and dashes back in the ring.... but not soon enough.
Bianca Belair (Team SmackDown) and Nia Jax (Team Raw) are eliminated.
Which means, what? Yep. Lana is the gotdang SOLE SURVIVOR.
Team Raw defeats Team SmackDown (1-0)
The story told in that match was interesting and, make no mistake, they told a lot of good stories in that short amount of time (just like Ryan Satin mentioned above). Earlier in the match, Lana showed that she was capable of holding her own and could have been a valuable part of the team. The team - especially Jax - however, had already made up their minds about her and relegated her to the ring steps.
In the end, Lana won because her team treated her the way they did. It was really fun to watch,
Now, we've got our main event - Universal Champion Roman Reigns vs WWE Champion Drew McIntyre.
Here's where we're at so far:
Reigns has had the lion's share of offense in this match, but Drew also hasn't looked like he's been in any serious peril.
If The Undertaker is coming out after this match and they want to have the show over in less than an hour, Taker should probably start his entrance now.
A trade of headbutts and front kicks between the two until Drew hits the Future Shock DDT and nearly gets the win.
Roman counters a Claymore with a Superman Punch. Slaps on that Guillotine hold before Drew tosses him to the side. Roman dodges another kick and tosses Drew shoulder first into the ring post.
Reigns goes for the spear, but Drew flips it around into a Kamura Lock!
That was sick! Roman reaches the ropes but, DAMN, Drew pulling some Judo moves.
Roman gets out of the ring, Drew follows and Roman Samoan Drops him through a table... TWICE. Then a spear through the security wall! And yet, when he tosses him back into the ring, he STILL only gets a 2 count!
McIntyre goes for another Claymore, but Reigns with ANOTHER spear!

And ANOTHER 2-count!
"You've seen this s*** before, Joe!" Reigns says.
McIntyre Claymores Roman right into the ref. Jey Uso comes down to the ring but gets punched by Drew. Roman nails him with a low blow and then slaps on the Guillotine.
Drew almost gets to his feet, but eventually passes out.
RESULT: Roman Reigns defeats Drew McIntyre
Don't go anywhere. Undertaker is next.
Jey hasn't gone anywhere. He's still sitting at the top of the ramp.
And Roman isn't mad at him. Go figure.

Time to say Rest In Peace Out to the Undertaker.
So far, in the ring, are Shane McMahon, Big Show, JBL, Jeff Hardy, The Godwins, Mick Foley, The Godfather, Kevin Nash, Booker T, and Shawn Michaels.... so far...
Oh, crap, I almost forgot Savio Vega!
Next up is Ric Flair and then Triple H.
THAT'S..... THAT'S GOTTA BE KANE!
Before we go any further, let's watch a video!
It wouldn't be a proper WWE retirement ceremony without Vince.
Wow... Vinnie just said "WWF" And he looks like he's about to cry.
And they're playing him to the ring with... singing Tesla coils. K.
Man, what I wouldn't give to have Brian Lee come out right now.
The Man is in the ring.
Aw, he's not wearing a salmon colored coat.
"The time has come to let The Undertaker... rest... in... peace."
Nice touch of adding the image of Paul Bearer.
Remember the old saying "The PPV ain't over until Camp WWE comes on"
And... that's our show! I'll post the match results up above but I wanted to thank you all for hanging out with us and watching along. What was your favorite part of the show? Share your thoughts down below.
Until tomorrow for Raw... I'm outta here.