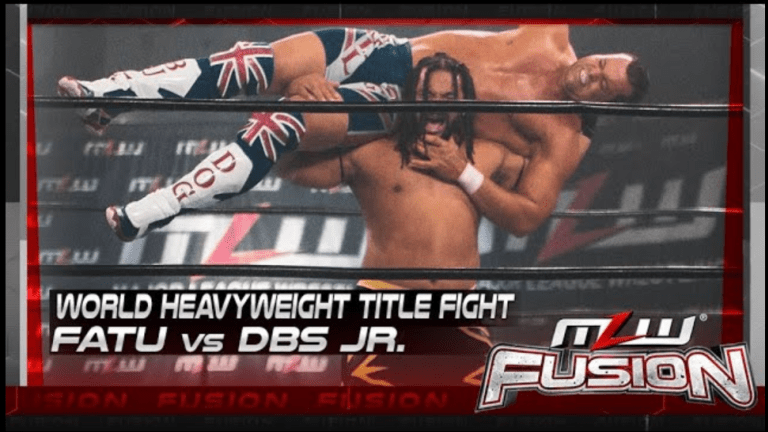 MLW Fusion | #110 | Results #TheRestart

#TheRestart
The time has come, MLW's Restart is HERE.  FUSION kicks off with a video package of the history of MLW.  Smoke fills the venue & we are ready to go!  All three singles title holders will be in action tonight.
Alexander Hammerstone v. Dugan
This match was over from the start.  A viscious clothesline followed up by the Nightmare Pendulum for the 1-2-3.  Hammerstone cuts a promo on Fatu saying he's waiting on him & deserves a shot at the World Title.

Winner by pinfall: Alexander Hammerstone
Brian Pillman Jr. v. Myron Reed | Middleweight Championship Match
A great back & forth match, with several near falls & big moves.  Both men gave it their all.  In the end, Pillman goes for a knee, but misses & hits the chest protector which Reed was holding in corner.  Reed capitalizes on it and hits the Captain Crunch for the 1-2-3.  After the match, Reed calls out Lio Rush.  Says he is next.

Winner by pinfall & still Middleweight Champion, Myron Reed


Opera Cup 2020 Tournament Entrants
And the alternates


Davey Boy Smith Jr. v. Jacob Fatu | World Title Match
A long time coming for Davey Boy Smith Jr., but we knew ever since he won the Opera Cup, it was only a matter of time.  

An intense start, intense middle & phenomenal finish.  Two main event guys putting on a main event performance.  Both men showcasing their power & strength.  Fatu worked on the back of Davey Boy Smith Jr. a majority of the match.

Smith Jr. did battle back & got some near falls.  Smith seems to be struggling because of his back, which Fatu keeps targeting.

In the end, Fatu & the injured back of Smith Jr., was too much.  Fatu plants the moonsault & another victim.
Winner by pinfall & still MLW World Champion: Jacob Fatu
After the match, Hammerstone comes out, but the Black Hand of CONTRA had something to say!


Also on FUSION
-promo from Konnan on Selina Renta
-Richard Holliday on Atout for causing him to miss the show
-Kevin Von Erich shares a secret about the origins of World Class Championship Wrestling with his sons
-Lio Rush is coming!
Go Check out the Restart of MLW!