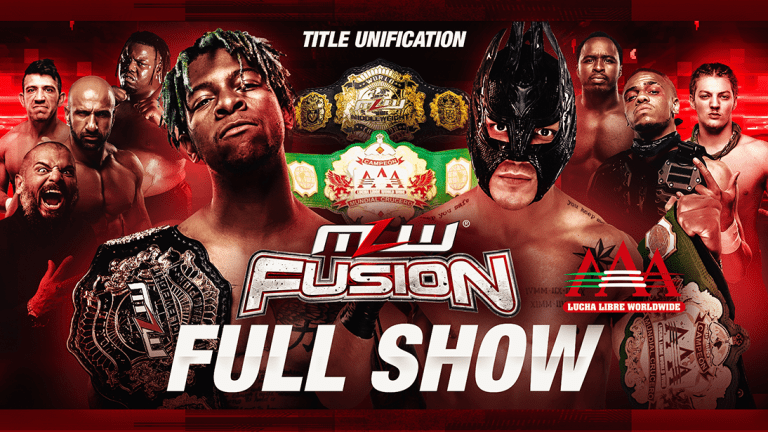 MLW Fusion 121 Instant Recap
MLW Fusion Instant Recap


ACH defeats Brian Pillman Jr. (5 mins 53 seconds)

We see Team Filthy standing by watching the entire match between ACH & Pillman Jr.  A match between two equally matched wrestlers & the injured ribs did not keep ACH from capitalizing on this opportunity and get the win on Pillman Jr.  
After the match, ACH does not wait & takes it to Team Filthy.  But before Team Filthy can get the upper hand, the Von Erichs make the save.

Calvin Tankman defeats ZENSHI (5 mins 52 econds)
A very good match between two men with different styles.  Tankman showed off his agility & power, but ZENSHI kept refusing to give up.  Lots of heart from ZENSHI, but in the end Tankman was just too much for him.  Tankman remains undefeated in MLW & is a force to reckon with.  
CONTRA Unit (Davari & Gotch) vs. UNJUSTICE: No Contest
The MLW World Champion attacked INJUSTICE before they hit the ring & a slobberknocker ensued.  No justice for KOTO tonight for INJUSTICE.
But INJUSTICE did get a little payback on Fatu.
Lio Rush defeats Laredo Kid to Unify the MLW Middleweight & AAA Cruiserweight World Titles (10 mins 25 seconds)
A Frantic, high intensity match between these two stars.  Laredo Kid brings it to Rush right out of the bat & Rush needs to re-think things.  A back & forth match between two of the best middleweights in the world.  Rush was the more aggressive of the two wrestlers, but kept getting two counts.  Rush showed a new aspect to his game & showed he had some preservation to become a double champ! 

Also on Fusion 121
Alicia Atout interview with Richard Holliday.
Salina De La Renta announced Azteca Jungle Fight between Muertes & Vega.
Matches announced for Filthy Island, which is next week

Now, if you missed the show, go WATCH it NOW!