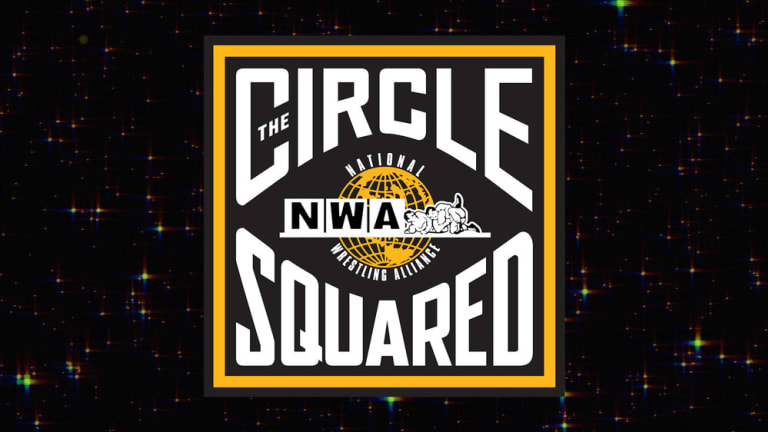 NWA The Circle Squared Ep. 1 Results
LIVE at 6:05p est
Welcome to the Debut Episode of The Circle Squared. 
To learn more about this whole series, head over to https://www.wrestlingnewsworld.com/nwa/nwa-circle-squared.
Here we go.........
PJ Hawkx & Luke Hawkx make their way to the podium.  We get a noice little promo about PJ following in his father's footsteps.  The Hawkx are here to prove that they are the best.  Nobody is here to outwork them and they are the only Father and Son duo in wrestling.   They do not just  start something, they finish it.   #XYZ
NWA Legend, Nikita Koloff, comes out to introduce the next team.  Out come, Jeff Lewis Neal and Tyson Deal with matching Howard Stern fist singlets.  
Right out of the gate, Dean and Neal dominate the only father and son duo.  PJ Hawkx in the ring now, hits a suplex and looks to make the tag to his dad.   BOOM, hot tag to dad.  Dad, clears the ring.  Now a a father and son pop up powerslam for the win.  

Winners; PJ and Luke Hawkx.
And finally, the Crockett Cup will be in Atlanta Georgia.  From the Gateway Center Areana.   More to Come.......
Now let's get me on #TheCircleSquared
For more LIVE Putting You Over, be sure to follow twitch.tv/TheStandingStreamer