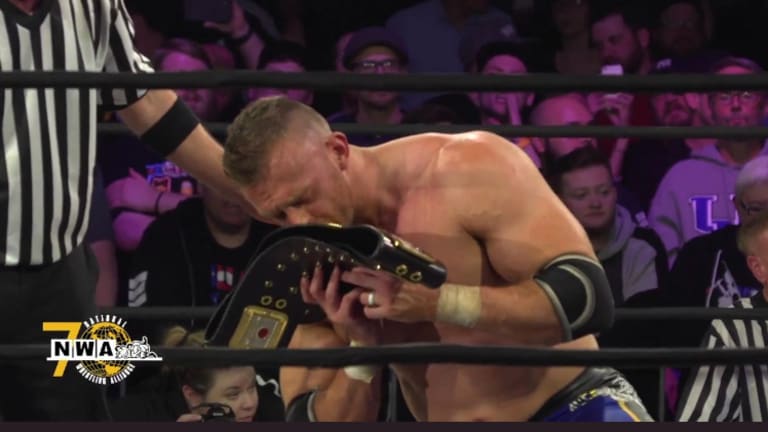 Nick Aldis Captures NWA Heavyweight Championship, Stardust Tease In Being The Elite?
During last night's 70th Anniversary show for NWA, Nick Aldis defeated Cody Rhodes to receive the NWA Heavyweight Championship for a second time. Cody held onto the championship since September 1st at ALL IN when he defeated Aldis.
The final moments of the match were seen with Nick Aldis getting the final pinfall in their 2-out-of-3 Match in Nashville with a cradle. The first fall was given to Aldis after he reversed a figure four. The second pinfall came when Cody delivered Crossroads. 
The show ended with Cody leaving the ring stunned and Aldis celebrating in the ring, starting his second reign as NWA Heavyweight Champion.
In this week's episode of Being The Elite on Youtube, Cody was sitting in the locker-room area and noticed a note on his suitcase. He picked up the note that read, "I hope it still fits -H". When he opened the suitcase, Cody pulled out the Stardust attire from WWE. 
This has been an ongoing story in BTE as contracts of the Elite will be coming up at the beginning of January, and their next chapters in their careers are unclear.