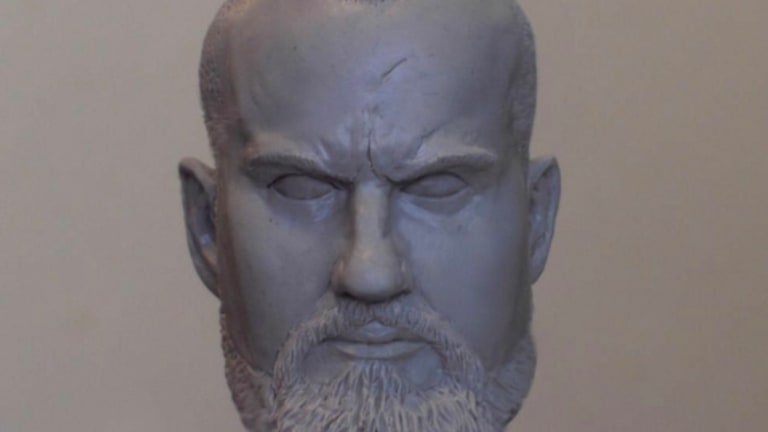 WNW's Thomas Fenton Sits Down And Talks With Figures Toy Company For Exclusive Details On ROH's New Action Figure Line
Wrestling News World's Thomas Fenton was able to sit down with Chris Depetrillo the Chief Marketing Officer for Figures Toy Company for exclusive details into the new Ring of Honor wrestling action figures. Thomas and Chris discuss the talent confirmed to the line, when the line is releasing, from molding to tooling to soft goods they discuss it all.
Thomas Fenton: What many fans do not realize is Figures Toy Company has been around for years and years, and produced ROH figures in the past, in addition to the Rising Stars of Wrestling and Legends lines. Could you tell us how the new full line of ROH will be different moving forward?
Chris Depetrillo: Style wise, the new Ring of Honor figures will still have the same body styles and designs as previous releases. We are still going to put a major focus on the cloth goods and accessories that we've become known for. Our design team does great work. They make features like tattoos and gear designs really pop.
Thomas Fenton: As an avid collector myself, I think I can speak on behalf of the figure community that the soft goods and accessories have looked great. I know in the past fans wanted more and more figures in the line, could you mention maybe the differences this time around?
Chris Depetrillo: I suppose the main difference with the new wave of ROH figures is our effort to get everyone on the roster made into an action figure. We currently have nearly 30 current stars planned. The goal is to get anyone under an exclusive ROH deal into the line. We've already revealed all three members of Villain Enterprises, the ladies of The Allure have confirmed they'll be getting figures, so there will be Women of Honor for the very first time. It's very exciting to capture all of these amazing athletes at once. Ring of Honor has an amazing roster that will certainly lend itself to allowing us to create a great toy line for fans and collectors.
Thomas Fenton: How many figures will be per wave/series?
Chris Depetrillo: We typically went with 4 figures per series, however towards the end of production on the last series, we decided that rather than make our fans wait any longer than they had to, we could release figures as soon as production ended. This is why Hanson was released prior to Rowe, instead of having War Machine come out together. We know that fans can get anxious during production, so the sooner we can release someone, the better for everyone.
Thomas Fenton: Yes you are completely accurate, many fans are die hard collectors and want the product as soon as it is available, so this strategy and marketing is truly smart thinking.
Thomas Fenton: Will we see any figure variants in each series?
Chris Depetrillo: There is at least one star getting a variant, as well as updates on a few of the older releases, like Jay Lethal and both Briscoes.
Thomas Fenton: That is great news to so many, as collectors and fans love variants as well as some updates of previous stars.
Thomas Fenton: How many series or waves are currently planned?
Chris Depetrillo: Right now we have almost 30 ROH stars confirmed for action figure production.
Thomas Fenton: Fans that is a amazing amount of talent and figures already confirmed for the line, 30 stars!
Thomas Fenton: Do you have a list of stars or talent that is confirmed as of now?
Chris Depetrillo: Without giving away too much, since there will be future announcements coming, we will have Marty Scurll, PCO (his first figure ever in his career!), Brody King, Mandy Leon, Angelina Love, and Velvet Sky. There will also be new versions of Jay Lethal and The Briscoes.
Thomas Fenton: It is so crazy to me after all these decades this will be PCO's first figure, however that said the appeal to fans on this figure will be huge.
Thomas Fenton: Any details you can give us on this amazing Marty Scrull figure coming? I know Marty also being an avid collector is as excited as anyone for this release.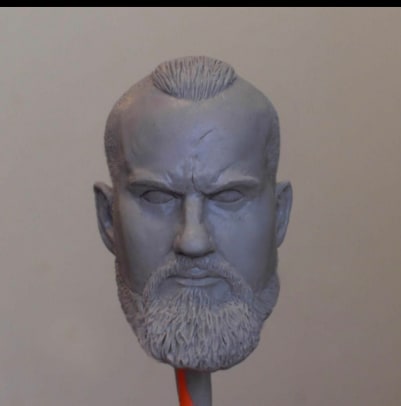 Chris Depetrillo: I'm honestly so happy that Marty is going to be a part of this line. I had wanted Marty for the Rising Stars series for a while, and was fortunate enough to make contact and conversate with him, but we never really moved past that stage. On a personal level, I'm a fan, and as a businessman I know a figure of him is going to mean a lot to collectors. Our design team is working on his accessories and I know what's planned, and I have no doubt his figure will be another home run for Figures Toy Company. It's going to look amazing.
Thomas Fenton: The prototype head looks absolutely amazing, and I'm sure the accessories and deco will look amazing.
Thomas Fenton: Will fans have a chance to purchase these from any online retailers or brick and mortar stores?
Chris Depetrillo: All of our items will be available at www.figurestoycompany.com, as well as our sister site www.wrestlingsuperstore.com as soon as they are released. We do have wholesale options for other businesses as well, so I know of various places that are already looking forward to getting these figures. I know people that will buy for conventions, and of course I expect that ROH will have them at shows. But the first place you'll be able to find them will be direct from FTC!
Thomas Fenton: I have no doubt that these will be a home run, and fans again you can find these first before anywhere else the websites Chris mentioned above. Don't miss out on a sell out, get them early.
Thomas Fenton: Does licensing include rights to any talent that previously worked for the company and or like a classic legends for ROH?
Chris Depetrillo: Unfortunately no. Unless someone is working with the company in some capacity, they are unavailable to us. In the first wave, we did the Delirious Throwback (with boots as opposed to the current barefoot) since he works there behind the scenes and still part time in the ring. Nigel McGuinness was still there as an on screen character, so we were able to do that Throwback of him. Had he still been involved with ROH, it would have been awesome to do a Steve Corino. But licensing only pertains to any talent that is currently under a ROH contract.
Thomas Fenton: I think you did a great job previously, on getting as much talent in the line as possible and I know fans can look forward to that again.
Thomas Fenton: Who did you enjoy making and tooling the most?
Chris Depetrillo: I think our Dalton Castle figure is honestly one of the best action figures of any type that I've ever seen. The figure looks like a miniature replica of the man himself! I love that figure. Jeff Cobb is a current ROH star who we made in our Rising Stars of Wrestling that I also think came out great, especially with the cloth singlet and varsity jacket gear. From our Legends like, the KISS Demon was so intricately designed, and it just pops so much.
Thomas Fenton: Is the Figures Toy Company and Ring of Honor deal exclusive or can you still work with other companies and other talent?
Chris Depetrillo: We can continue to build our Rising Stars of Wrestling and Legends of Professional Wrestling brands. Regarding any other licensing, it's no secret we'd love to do figures for New Japan, and while there have been talks, it's never progressed past that point. I'm hopeful that one day we may be able to. There are so many stars out there past and present that would make for amazing action figures, but we also have to be careful not to overwhelm ourselves, since we have so much moving through production already. New ROH figures, Rising Stars like Joey Janela and Juice Robinson, Legends like Francine and Scott Norton…there is just so much to look forward to!
Thomas Fenton: Is there an official line up for the first new released series? Month to expect them?
Chris Depetrillo: We are moving figures into production as we speak, but remember there is a process. Toolings, design work, approvals, prototypes, mass production…it can all take a while. The average run time on a figure is a year, but it also depends on how detailed a particular figure is too. I would say that new ROH figures should start trickling into stock this time next year, but if it's any sooner, I'll be updating all of our social media so fans will know! Ring of Honor is also great to work with and we stay in sync when there is news or previews to post. They're just as excited we are, and this new line is a venture that all Ring of Honor fans, their wrestlers and staff, and all of us at FTC are looking forward to!
Thomas Fenton: Chris thanks so much for all of the insight into the line, I know fans are looking forward to these and are very excited. Once again for future releases, dates and information check out FiguresToyCompany.com @FiguresToyCo and ROHWrestling.com
PC Figures Toy Company