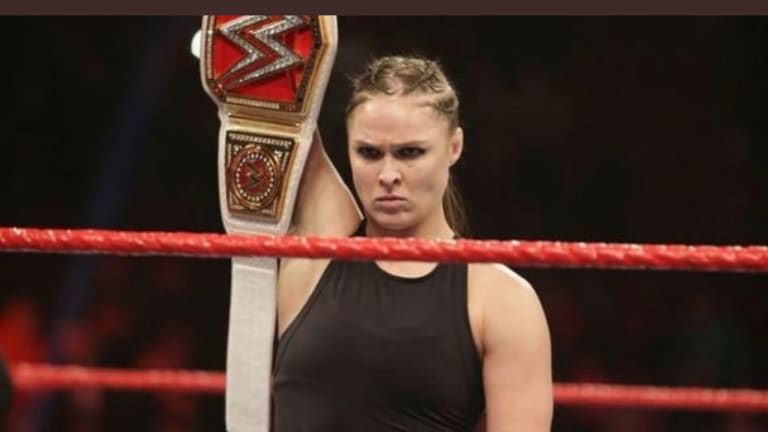 Backstage News On Ronda Rousey's Anti-Pro Wrestling Rant
The following article is part of our premium news section. If you're interested in this news and you're not a premium subscriber, why not give it a try? We put out breaking premium news and backstage news on a frequent basis that we can 100% confirm. If you ARE a premium member, welcome back! Thanks for helping us do what we do.
The talk of the wrestling world this weekend was Ronda Rousey's social medi promo that she cut. Obviously, WWE was behind the turn of the character this past Monday to make Ronda look like more of a real life person and a legit fighter. For those who are asking, WWE was also behind this insane promo that she delivered, however, some things were not liked. As you can tell, the idea is to bring real life and sensitivity into the angle as well as main stream attention. WWE would have preferred much less usage of the F bombs that Rousey was throwing out along with some of the dialogue used. With that being said, it got the attention that they were looking for. When fans realized and news leaked out that Rousey would be working limited dates or starting her leave, WWE was worried that she would be booed and they had to change direction. Paul Heyman, Vince, Charlotte and Becky have done a lot as far as input and build for the show. WWE has made no question that this will be the main event of WrestleMania and they are doing what they feel is right to get the story over to the main stream audience.