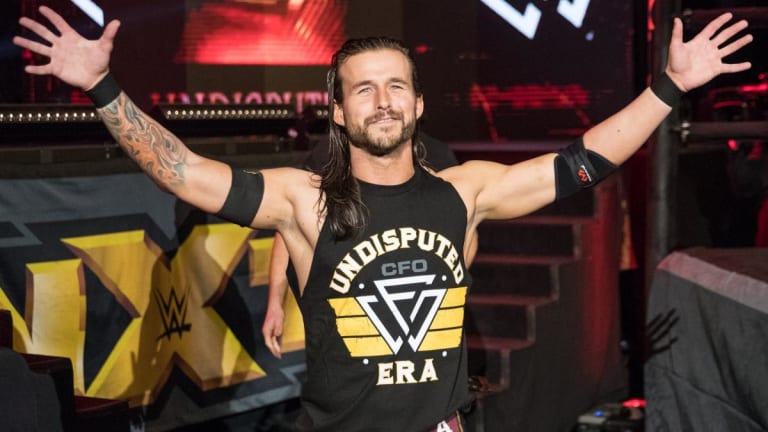 Backstage News: Loads of NXT Updates, Talents That Are In Line for Call-Ups, Plans for Injured Talent Returns, and NXT Pushes
The following article is part of our premium news section. If you're interested in this news and you're not a premium subscriber, why not give it a try? We put out breaking premium news and backstage news on a frequent basis that we can 100% confirm. If you ARE a premium member, welcome back! Thanks for helping us do what we do
Thomas Fenton Reports:
-Make no mistake about it, the NXT roster was given the huge motivational speech prior to the show. Some believe that this was exclusively related to AEW, but not exactly. The message was given on behalf of all the negativity regarding the main roster and problems NXT talent tend to face. One of the major issues was the fact many fans see NXT and the main roster as almost completely separate companies and no matter what is done in NXT it almost never seems to translate to the main roster. Unfortunately, WWE hasn't done much as of late to prove these suspicions of being false. By all accounts, the NXT Takeover show last night was one of their best shows ever, with a main event match that not only lived up to their previous match, but many (including myself) feel it was as good as their last match but in an entirely different way. 
-Speaking of Adam Cole and Johny Gargano, it is looking like at this point we could see Gargano vs. Cole 3 at Takeover Toronto in the fall. The assumption here is that Ciampa could get involved and help Gargano win the title only to chase "Goldie" later this year. The thought behind this is to slowly keep Ciampa relevant as well as setting up the story for later. Obviously, there is still discussion on DIY being a team on the main roster as they were originally brought up. The bigger factor in this would be Ciampa working as a team to not have the extra stress on his neck when he does return. They want to ease him back in to prevent a potential re-injury. In addition to this, Gargano's most success on the main roster in the way it is currently constructed would be as a team with Ciampa. WWE understands the talent Gargano has as well as the incredible main events he is able to provide for them. The biggest issue on the transition to the main roster (with Vince McMahon at the helm) is and will, unfortunately, be his size. Speaking of the main roster, for many contractual reasons and other reasons we can also expect Adam Cole to be brought up to the main roster prior to the fall and would not rule out main roster appearances in spots between now and then as well as a possible debut the night after Summerslam. 
-Coming out of NXT there were many bumps and bruises, however, we are not hearing of any major injuries which is incredible after watching not only the ladder match but also the other hard-hitting matches. 
-Producers backstage felt this was Shayna's best match, but the real question is how much longer can she be in NXT? Rumors and discussion have been abound for 6 months that she'd get called up. Talks heated up towards Royal Rumble and WrestleMania season, but the call was made to keep her in NXT. Heading into the fall the plan was for Shayna to be on the main roster as a top women's star. Shayna, unfortunately, has the time factor against her, while she could have many years left on her wrestling body the fact is she started working later in life after MMA. Shayna will turn 39 years of age prior to Takeover Summerslam weekend in Toronto.
-Matt Riddle continues to push on social media of a potential match with Brock Lesnar on the main roster. WWE is working through some things with Riddle, in addition to trying to make him "main roster ready" in their eyes as soon as possible. In Vince's eyes, he sees Riddle and former Punishment Martinez as talents that can make instant impacts on the main roster. 
-The plan to push Street Profits was a long time coming, both men have had tremendous attitudes since being in NXT. Both men have also worked some matches in Evolve recently as well. WWE is very high on Montez Ford and he will have his opportunity to showcase himself moving forward. Damian at 6'6" over 250 hits the size that Vince loves, but he also has a great look for a big man and has worked hard on his body and conditioning since arriving at the PC. Damian has been in NXT for over 8 months now, just waiting for his opportunity for a push at the top of the card. Unfortunately for Damian, he is also 37 years old and while that by no means is old, in previous WWE history they viewed similar talent as too old to push too hard.