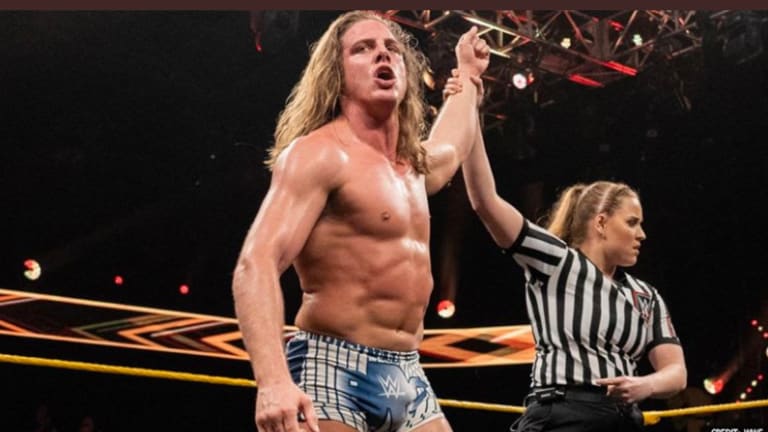 Backstage WWE Mid-Week Happenings
The following article is part of our premium news section. If you're interested in this news and you're not a premium subscriber, why not give it a try? We put out breaking premium news and backstage news on a frequent basis that we can 100% confirm. If you ARE a premium member, welcome back! Thanks for helping us do what we do!
Our own Thomas Fenton was at the Little Caesars Arena in Detroit, Michigan last night for WWE Smackdown. Attendance in the venue, he tells us, was a huge issue and this was a known issue leading up to the event. There were many events going on within 1000ft of the venue, however, the attendance last night is inexcusable. Not only was the entire upper bowl taped off, but eight additional sections were cut off, according to Thomas' report. "I have never seen less fans in this venue and I went to many Redwing games last year.", says Thomas. Previously, this venue would be a good fill in for WWE events as it's a historical market for the better. It was estimated of about 5000 in attendance and closer to the event, tickets were given away. This was a good go-home show for SummerSlam that had bad early sale numbers and did a less of good job marketing the event locally. 
The backstage environment matched the dreaded attendance number as it was seen as nothing less than "unorganized and a mess" . There were multiple rewrites to the show, and Thomas Fenton stated the final lineup and script for the show was never finished prior to show time and was still being written. Main events that evening on throughout the midday were Bryan vs. Kofi, Bryan and Rowan vs. New Day, and a 6 man tag. Again these on going changes after 4pm est. There was a full on rewrite as of 5pm est, and then the new rough draft was not even completed prior to 620pm est. One talent was leaving the venue early to see a family member after it was green lighted as they were not booked on the show, by 7pm they were told they are now on the live broadcast. 
Vince also moved several matches off of the SummerSlam card. It is unknown why Vince ask to have an undisclosed amount of time on Summerslam however there is many moving parts. We saw Aleister Black and Sami Zayn moved to off the show on Tuesday along with the Women's tag team title match moved to Monday, and the big reveal moved to Summerslam for Roman. It is possible that we get a tag team match with The Club added to the kick off show, however it will not be agaisnt the Usos
Matt Riddle has been teasing on social media programs with Goldberg and Brock Lesnar, as of today we can not confirm or deny if there is an actual plan behind this or if Riddle is going into buisness for himself. Logic dictates that typically WWE contracted talent does not go into buisness for themself. The background here is Matt Riddle is seen by many as the future and the time is now, in addition to this Paul Heyman is very much behind the production of not only Brock Lesnar but as well as Bill Goldberg. This weekend will be very telling if we get that big WWE reset to move into roster planning in the fall or if this is just another weekend for WWE. If WWE has finalized a deal to move NXT to live television I would expect an announcement this weekend in Toronto. As we have said before there was tons of issues in regarding this and pulling off the timing. 
Ciampa is much further ahead of schedule than previously predicted and his time table has been speed up tremendously. It should not shock anyone if he plays a role in the NXT show on Saturday night
Lashley is out until likley November after he had a clean up surgery that was necessary. Expect when he comes back for WWE to have a plan for him. Yes we have said this before...