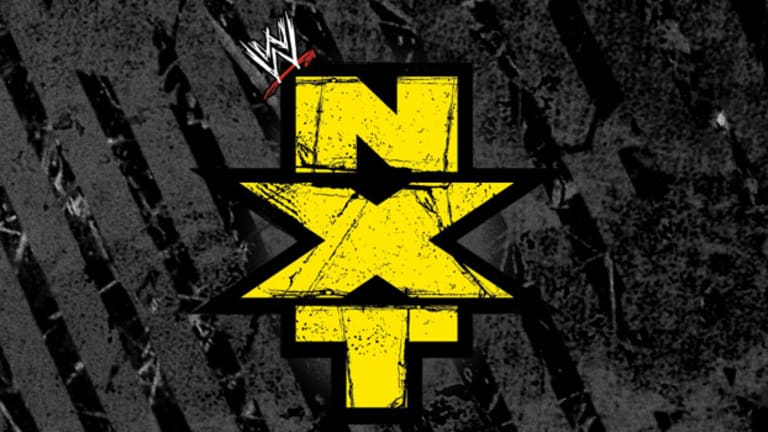 Backstage News on How NXT Might Battle AEW Head to Head and What WWE Is Planning
The following article is part of our premium news section. If you're interested in this news and you're not a premium subscriber, why not give it a try? We put out breaking premium news and backstage news on a frequent basis that we can 100% confirm. If you ARE a premium member, welcome back! Thanks for helping us do what we do!
Thomas Fenton Reports:
I'm able to provide further updates to the story that WWE was strongly considering moving NXT to TV on Wednesdays. Originally, WWE was shopping the NXT property for a Wednesday night time slot, I'm told this was simply a matter of just getting the correct price for the property and that NBC Universal was not a true player in this piece. Leaving talks with NBC Universal , however, NBC Universal has gotten the green light to re-air Monday Night Raw. This was done for several reasons. First and foremost, this was done to gauge what kind of an audience a second airing of WWE programming could garner and further to gauge a price for another programming. 
Going back to NXT, there are many questions that simply do not have definitive answers at this point. The idea is 2 fold, WWE has floated ideas in regards to NXT that are simply untrue. It isn't so much an IF WWE will air NXT on FS1, the question is in what capacity and when will it debut? WWE simply will not run NXT against AEW. You might be asking, "Could WWE simply dissolve 205 Live into the other 3 brands and then add a few bigger name roster talent to NXT?" Well, it's not as simple as that. It has been long talked about that NXT would be its own brand and the development side of NXT would change. The problem is with the volume of talent, along with the amount of big name indy talent, there isn't a lot of room for budding talent to grow.  Sticking big name Indy talent from around the world with green talent makes for a great learning environment for the newbies. However, you don't want to overexpose upcoming talent either. 
Another issue WWE has had previously is in a developmental territory you can try gimmicks and even give them a full run, and then do the same on television later. Obviously, with NXT being filmed things have changed. Yet, it has also changed due to fans seeing the developmental talent sooner and judging them too early at times. WWE has needed a true developmental territory for a long time. Obviously, with their current relationship with Evolve, it does help and gives them a place for other talents to go and grow, but until it's a true WWE property there isn't control. 
Going back into the NXT situation, television is going to be completely different. Eventually, it will be a 2-hour live broadcast and will be in venues similar to the ones AEW is looking to run on Wednesday nights. Eventually, NXT will have it's own brand and roster, and be separate from developmental. NXT will become the third brand, officially, for WWE. It's important to know this will be a long play for WWE, it isn't right around the corner. Booking venues, and dates is a huge issue, and touring dates would need to be changed. It's not to say this cannot be done, however, it is a large hurdle to jump. WWE would need to further expedite the expansion of a developmental; whether that is Evolve becoming what NXT is now or branding the developmental system differently. 
WWE would also have to truly do a draft after SummerSlam moving into the fall for all the brands. These are things that need time and planning and it's very likely too soon to pull the trigger. For the time being it is possible that NXT could run for 1 hour and add 1 hour of NXT UK.  However, there is a hold in that as well. Investors and TV executives see things in black and white.  If they see AEW outdrawing NXT, they won't see it as AEW beating the "C-Show."  They'll see it as AEW beating WWE in ratings. Plain and simple. That's a PR nightmare WWE won't risk. The real question is does NXT launch on FS1 with its own roster as it's own brand in October or does WWE risk waiting until everything is set and all the moving pieces are done to air a show (or shows) that fans are programmed to watch at their convenience. Furthermore, WWE knows for NXT to be the alternative to "the alternative" aka AEW, they have to have an increased in-ring quality and sports presentation. The moving parts in this story are absolutely incredible, but more incredible is the speed at which everything is moving. Especially considering this is by all accounts one of the bigger projects WWE has taken on. 
We also look back and when WWE announced that Eric Bishoff and Paul Heyman would head RAW and SDLive in the media release, and many questioned where Paul Leveque's (Triple H) name was, even under the assumption it was a PR move. Could WWE have actually planned this so when NXT launches as a brand it will be Paul Leveque behind it? Time will tell, however, with Paul Leveque lined up to take over his name would not be attached to anything that has a possibility of falling, and all resources would be used to make sure whatever he is attached to moving forward is a success. 
Thomas's Take: From everyone I have spoke within the industry the expectation is that if there is a will there is a way and somehow WWE will execute this in the next 10 weeks, but that also because information came so quickly, and so late time wise it was more challenging for AEW to counter and this obviously was done by design. WWE knows they are in for a fight and it is undeniable in what by all accounts looks to be the next move. WWE will continue to use its resources, but not just monetary, their resources in relationships with others in the business to help them long term. It is more important than ever to have good relationships with other companies, 2019 is a crazy year and it is only getting started. "This is not the beginning of the end, this is not even the end of the beginning."
Later this week I will discuss the pay structure in 2019 and why many companies are missing what is the most important thing today and tomorrow.