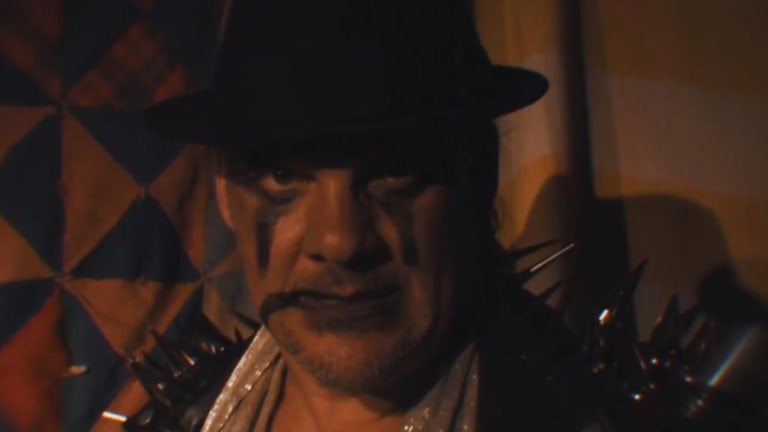 Backstage News On Impact And Their Upcoming Plans, Chris Jericho Back In NJPW, WWE Stars Appearing On Raw And Smackdown
The following article is part of our premium news section. If you're interested in this news and you're not a premium subscriber, why not give it a try? We put out breaking premium news and backstage news on a frequent basis that we can 100% confirm. If you ARE a premium member, welcome back! Thanks for helping us do what we do.
Impact is trying their best to lock in talent for a push to get a better television contract. Impact has signed Elgin, resigned Swann, Tommy Dreamer, as well as looking to bring in Ken Shamrock. They are also leaning for control on outside bookings in the new deals and have several deals on the table as well. Impact is not only trying to cater to television executives but also wanting to be an alternative and not WWE light. Impact has made tremendous strides backstage in personal hires and leadership as of late. Truly, the question is, is it simply too late? They rebranded their streaming network, and while they have changed the look, there isn't much change in regards to how they will market the service moving forward. Some within the company feel they will get more eyes on the product is to do some type of streaming on their platform in regards to a monthly service. Due to the pricing on NJPW World and the WWE Network, it can become a challenge when doing monthly pricing as those are the numbers consumers have set in their mind as a value. The company is at a sink or float in regards to financial backing. While Impact is going for it, how the next six months play out in regards to them landing a new television contract is anyones guess. 
NJPW introduced Chris Jericho back into the fold, as he will challenge for the IWGP Heavyweight Championship against Okada at Dominion on June 9th. The timing of this is interesting as there is no way to sugar coat, ticket sales for G1 in Dallas have not been great and this match will happen 1 month prior. While Jericho does have the ability of working NJPW and AEW, the timing of this is also interesting because AEW and ROH have zero interest in working with each other, and in the ideal NJPW world, they could work with both but that simply is not on the table. While we have dug deep into this agreement before and now that Jericho is heading back over after Double or Nothing, you can bet that he will do anything and everything to help benefit AEW. 
WWE, over the last set of meetings we're pitching ideas which would increase quarter audience numbers, which in the long term help the shows' total. One idea floating around is to have multiple stars continue to work both shows. In an ideal world, they would love to have Roman, Becky, Seth, AJ, etc. etc. on both shows but the reality is that the rosters are huge and with travel, along with the house shows, it is not the model WWE has designed for both shows. It is very possible that WWE has one star work both shows one time or another and more than that, WWE would have to re-evaluate things.
Enzo and Cass have reopened dialogue with ROH once again, whether or not a contract or deal has been signed is yet to be known. 
WWE over the last several weeks have new contract offers for talent to sign new deals. WWE is trying to keep any new contract close to the vest so they can have the information released when it is convenient for them.