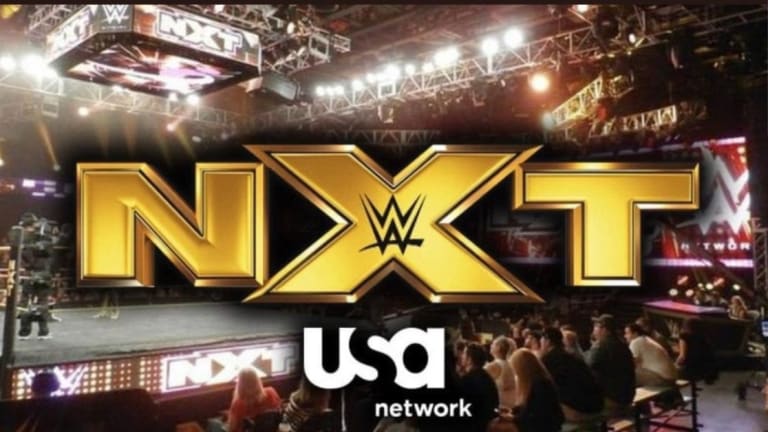 Backstage News On Last Night's NXT Premiere, Upcoming WWE Draft And Scouting For Talent
The following article is part of our premium news section. If you're interested in this news and you're not a premium subscriber, why not give it a try? We put out breaking premium news and backstage news on a frequent basis that we can 100% confirm. If you ARE a premium member, welcome back! Thanks for helping us do what we do!
Thomas Fenton Reports
The backstage reaction to NXT's debut on USA was that it was a success and a great show, however, it did not go without a hitch as there were some major issues. The biggest issue was that being 9pm and 9:27pm, over 25% of the US WWE Network subscribers could not login and they were witnessing error messages. This was not exclusive to one device or platform the subscribers were using, but rather across the board. While many think this was due to so many people logging in on to the network, that is simply not the case as the number of logins for PPV's/major shows would dwarf the amount that logged in last night. Many fans and subscribers have had issues with the Network since the latest update/reformatting of it. WWE is working diligently to try to get these issues resolved and NXT will likely speed up the process of resolving these issues moving forward. 
The announce tables and broadcast area was moved to open up more sections of seating for fans in attempt to maximize the capacity. The idea of the brawl at the end of the show was to introduce the audience who may be tuning in for the first time to all of the talent and show their faces on television. Speaking of talent, it's likely that Tomasso Ciampa will be kept off television until he is cleared which will be sooner rather than later, however, I would not over look an appearance by him on October 2nd. It did not come to a shock of many that Lio Rush is back on the program as he is a talented performer who is young and while some of his past choices may be questionable, Paul has not given up on him and sees a great upside. 
As I reported last week in premium, WALTER was brought in for television this week and will likely be there next week as he is working EVOLVE shows over the weekend. While not much has changed for WALTER not wanting to move to the states, it should not come to shock people if he is flown in from time to time to work a program. He is viewed by many as a can't miss talent and has a much different look that others in the company. The level of engagement with talent at the show backstage was stronger than recent main shows and the talent truly wanted to be apart of all aspects of the show and take ownership. 
Paul Levesque is by no means done adding or tweaking talent to the roster of not only NXT, but also Raw and Smackdown. Scouting talent or free agents that are not under exclusive deals or expiring deals is something that is a top priority for the company. 
With this ever changing landscape of professional wrestling in 2019, the next 60-90 expiring contracts has never been in more favor of the talent when it comes to compensation and negotiating. Many talent with expiring contracts are letting their deals expire or are in that negotiating window before re-signing or signing anywhere. In addition to this, without naming anyone specifically, there is a ton of negotiating going on with talent that are under contract to other companies. The feeling is that it's too hard to get with hit with tempering while working through third parties as it makes it challenging to prove any tampering is going on, legally. 
Brock Lesnar is being advertised for the September 30th episode of Raw from Phoenix, Arizona in addition to working that week's debut Smackdown on FOX. 
The upcoming draft continues to become interesting as obviously both NBC Universal and FOX have a wish list for talent, however, this will set to be hard when it comes to drafting these rosters for Raw and Smackdown and will have much more though going into this than previous years and want to appeal to both networks. At the time of this writing, the plan is to have Brock Lesnar on the FOX show as his new home show. Other face and heel turns that are occurring is with the mindset that they will be like that after the draft and attempt to sure up the top faces and top heels for their respective brand. 
On the weekend edition of WNW Premium, I will discuss talent with expiring deals that could make a huge impact (no pun intended) moving forward into the fall for not only WWE, but AEW as well.