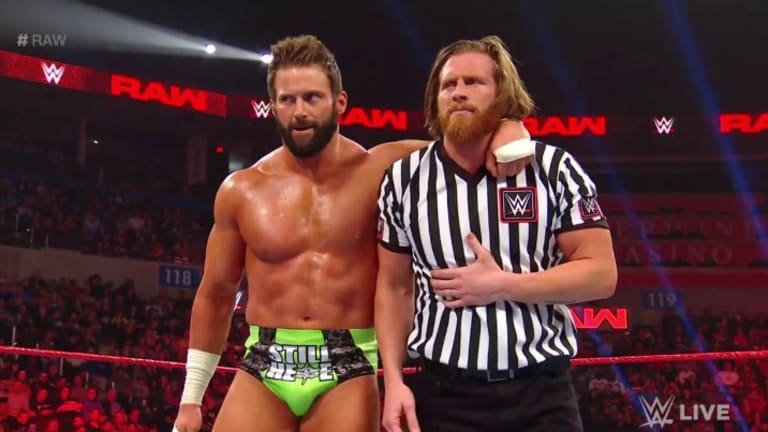 Backstage News On The Shape Of WWE's Tag Division, WrestleMania Plans Coming Together
The following article is part of our premium news section. If you're interested in this news and you're not a premium subscriber, why not give it a try? We put out breaking premium news and backstage news on a frequent basis that we can 100% confirm. If you ARE a premium member, welcome back! Thanks for helping us do what we do.
Thomas Fenton Reports:
Vince is back on his tag team division kick and would like to fix the Raw Brand's teams that they currently have. As you have seen this many times in previous WNW Premium, Vince likes to go hot and cold on the division as a whole all the time. 
In the instance of Akam from the Authors of Pain having to have knee surgery and out until March, Vince put Zack Ryder and Curt Hawkins together as the two have not been used much recently as single stars. 
Ryder and Hawkins have been getting a lot of traffic in due to their Major Figure Podcast, and WWE is helping them with their YouTube show Figure it Out. The duo are not going anywhere anytime soon despite some rumors. At this time, Hawkins will end up ending his losing streak against the Revival. 
Crews hurt his lower torso area in his match against Bobby Lashley on Raw. This is seen as something minor but you can see it occur during the match.
WWE will be having WrestleMania creative meetings this week and many things are up in the air. I'm being told that the only thing locked in for the show is the Women's Triple Threat Match. Even the men's top of the card matches are being  moved at the moment.
We should have a better idea as to what's the movement in the next 48 hours. 
Lashley may work with EC3 for a short program. The original plan was for him to work with Kevin Owens at WrestleMania, however, I'm told this is in the flux.
WWE, Vince and Hunter generally have a few surprises in store for the Royal Rumble this weekend but they are keeping it close in their vest.