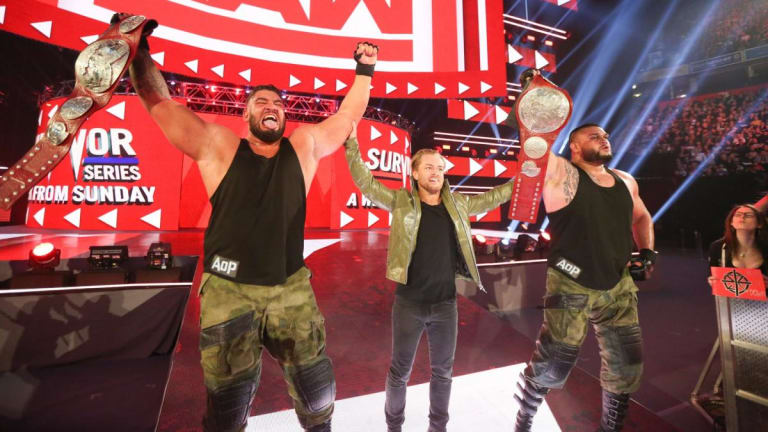 Backstage News: Plans for Alexa Bliss, Who WWE May Have Decided Should Be the One To Beat Brock, Why Rollins and Ambrose Dropped The Titles So Soon and more!
The following news is for our Premium Subscribers. If you're here, but not a Premium Subscriber, why not give it a try? We break quality backstage news regularly and we only put out what we can verify. We want to make sure that our news is not only fast, but accurate as well. Subscribing helps us to do that. Subscribe for full article!
-Alexa Bliss is still not cleared to compete after her concussion and we saw this play out on RAW. Many noticed they have put Alexa in a role that doesn't require her to bump. WWE is still very high up on Bliss and wants to keep her on TV, however, as of the weekend Alexa is still not cleared. The original Survivor Series plans had Alexa the captain of the RAW women's team, but it's unknown as of writing on her timeline for a return.  As of right now the plan is to insert Bliss into the match if she gets cleared in time.
-As we have reported for several months, WWE saw a big star in Drew McIntyre and from the moment he returned there were plans for him to be a big deal down the line. Well down the line has arrived. WWE brass, in recent meetings, decided it was time to escalate Drew due to the really unfortunate Roman Reigns illness. While, yes, WWE likes Braun Strowman and has protected Braun and built him as homegrown talent, they see the ceiling for Braun as shorter than Drew.  They see Drew as a long term, international superstar and a potential face of the company. I have personally made comment since his return that the right move was to put Drew over Brock for the title on his way out. Brock has not put over any up-and-comer since his return and has only lost to four men and all of them were legends or main eventers (Cena, Goldberg, Roman, HHH). Well it looks like Drew may be the one who gets the rub.
-On a small note when Drew laid out Finn Balor prior to his match, this was not meant as a long-term play or tease, that said some officials liked the sight of Finn and Drew next to year other.
-Once WWE turned Ambrose on Rollins the plan was always to get the tag titles off of them quickly.  WWE often uses Tag Team Title switches on TV in hopes to pull in viewership because of a title change. WWE simply could not find a logical booking plan for the heated enemies, yet tag team partners so instead of dragging it out they pulled the trigger on a taped show to pull in viewers.
-AJ Styles and Brock Lesnar is on for Survivor Series, as you know, this was a match Brock was happy to have and knows it is a easy pay day for him. Styles joked that he will get the best match out of Brock in well over a decade as AJ is also looking forward to this.
-Triple H will undergo surgery Tuesday morning (or already has depending on when you are reading this.) Triple H scheduled this as soon as they could so he would miss as minimal time as possible behind the curtain. A photo of his chest after tearing pectoral muscle can be viewed below.