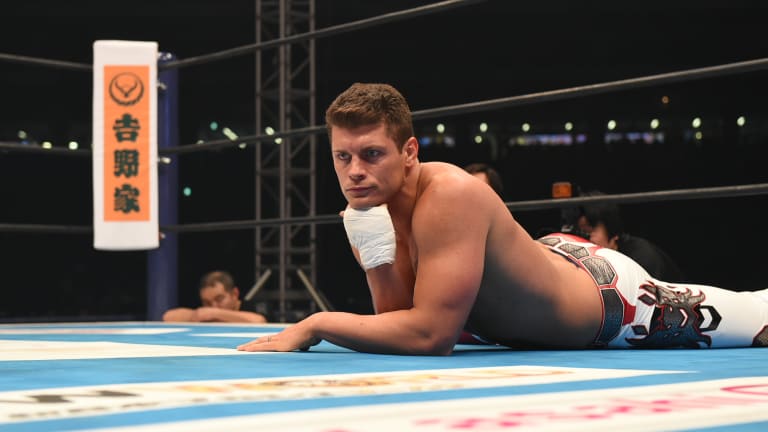 Backstage News:  What Company Has WWE Worried? What Indy Talent is WWE Trying to Lock Down?
-WWE is making a strong calculated business decision when it comes to competitors forming and launching. Last week WWE, as well as the rest of the wrestling world, saw the copyrights filed for All Elite Wrestling. Following the information being brought to the attention of Vince McMahon and upper management, Vince made a non-optional statement to his team to lock up indy talent that can continue to help NXT. More importantly, he wants to lock up talent that could be a threat to WWE/NXT in the future. WWE is bringing in Sam Shaw, Trevor Lee, and ACH and all three will be headed to NXT. Many have already seen Punishment Martinez working NXT house shows and at the performance center. LAX is headed to Evolve to showcase their talents as WWE's interest in them is high as well. 
-There is a concern level backstage at Ring Of Honor, as they feel at this point they are out of the running for any of the Elite and it looks as though after January Marty will be the only linked to a deal through the MSG show. ROH may make an attempt to get some of them to work the MSG show, however, their biggest concern is moving forward is that All Elite Wrestling looks to be competition for them.
-Jeff Cobb has also quickly caught the eye of WWE and many in WWE feel they could use the chemistry with Matt Riddle. Cobb is currently under an ROH deal but it is not as long of a contract as originally suspected.
-WWE has had a lot of dialog in regards to Cody Rhodes. Many within WWE feel Cody cannot be just bought off and that WWE will have to make many assurances and promises just for the conversation to begin. However, WWE is also very tac when it comes to business so sending Cody a huge offer for other indy wrestlers to see may also be a business ploy. Information in connection to Cody and All Elite Wrestling is obviously everyone dotting I's and crossing the T's. Keep in mind Cody is the only one that doesn't have a contract and could make comment at this point.
Thomas's Take: I feel Cody is all in with All Elite Wrestling. Short of Hunter promising Cody that he and Brandy could take over NXT when Vince hands over the reins of WWE to Hunter, a flexible travel schedule, and possibly even a run as WWE/Universal Champion, that Cody will consider returning.