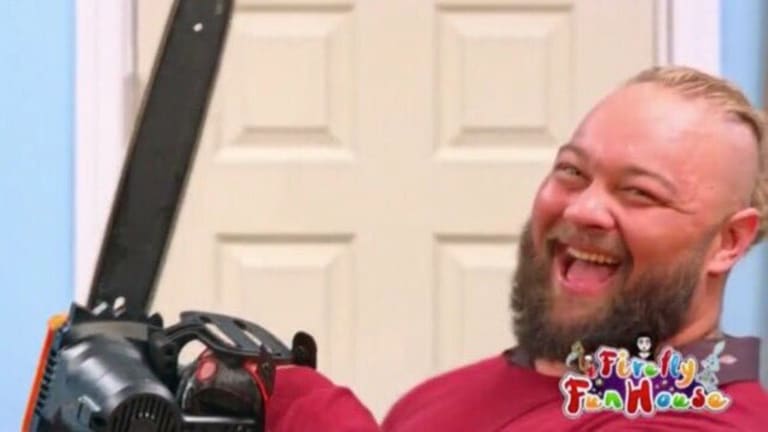 Backstage News: Where Will Bray End Up, Updates on WWE's Injured Superstars, Joey Ryan/WWE Talk, Austin Theory
The following article is part of our premium news section. If you're interested in this news and you're not a premium subscriber, why not give it a try? We put out breaking premium news and backstage news on a frequent basis that we can 100% confirm. If you ARE a premium member, welcome back! Thanks for helping us do what we do.
-Killian Dain and Bray Wyatt are still without a permanent home and remain "undrafted." WWE is taking the same approach with them they took with the NXT Superstars who were called up. Wait a bit, try them out on both shows, and see which they fit better on.  WWE originally planned on putting Wyatt on Raw, but with all the chaos from the Shake-Up, WWE has shifted into more of a neutral stance between Raw and Smackdown.
-The injury list continues to build up behind the scenes in WWE. Sheamus, Daniel Bryan, AJ Styles, and Jeff Hardy are on the top of the list and it has many people asking questions. These things happen when there are several top workers out on injury at the same time. People start to wonder if WWE isn't pushing their stars too hard and too many dates. AJ is still working the loop but is still not at 100%. He is working through the pain and healing the slow way. Jeff Hardy suffered a lower-body injury that is likely going to sideline him for an undisclosed time. It's likely that WWE is going to move the belts of the Hardy Boyz soon. Daniel Bryan's injury status is still on radio silence. WWE is keeping things close to the chest on this one. WWE has to know, or assume, at this point, Bryan will not be coming back soon. They made the call to turn Kevin Owens heel knowing that they're down one major heel. Unfortunately, no news is NOT good news in the case of Daniel Bryan. If WWE knew his timeline for return, or even if the severity of the situation was manageable they'd say something. Sheamus is recovering from multiple injuries and in addition to this, his back could also use some time to rest. We reported months ago that Sheamus was suffering from back pain and would be taking time off. He pushed through like a champ, but things kept stacking up and WWE saw the Shake Up as a good opportunity to give him some time off.
-Multiple sources have also jumped in on the Joey Ryan/WWE talks. Roughly a week ago, our own Thomas Fenton had mentioned, "Multiple companies are now interested in Ryan that he is a free agent, including WWE. WWE sees huge value in him in a backstage role when he is done wrestling. Ryan, however, is most likely headed to AEW. However, we will wait and see until offers are made." Other outlets have confirmed and picked this up. At the end of the day, it will come down to what Joey wants to do long term.
-While not defined as a tryout match, Adam Cole and Austin Theory wrestled a match at Evolve in Livonia, Michigan in a few weeks ago and could be as seen as a match that really separates Theory as a top talent. The sky is the limit for Austin Theory and many think we will see him in NXT sooner rather than later.