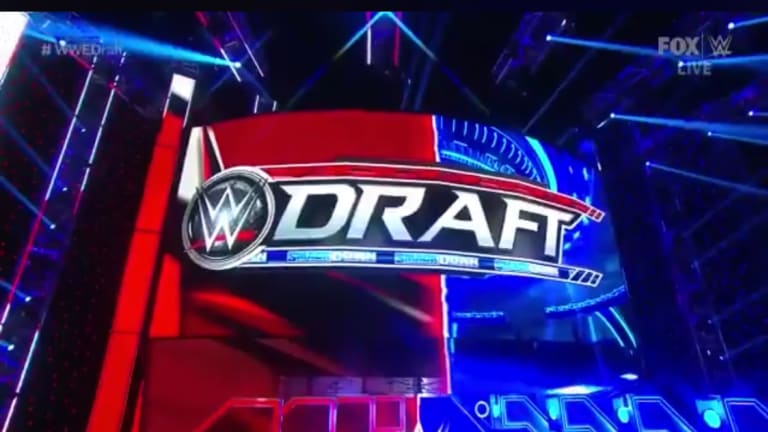 Backstage Premium News: Issues with The Draft, John Morrison, Taz in AEW, NXT Injury and more!
The following article is part of our premium news section. If you're interested in this news and you're not a premium subscriber, why not give it a try? We put out breaking premium news and backstage news on a frequent basis that we can 100% confirm. If you ARE a premium member, welcome back! Thanks for helping us do what we do!
Tom Fenton Reports:
•  The draft which began this past Friday on Smackdown on FOX had several of it's own issues. We talk a lot about "one hand not talking to the other" with WWE lately but Friday was the best example in recent memory. Earlier in the day Friday social media reps were given the list of the draft order so they could be prepared with posts, WWE's social media team ended up just posting the list outright. WWE did not catch wind if this until after the show had started, and it was nearly to late to change anything but a few spots at that point. The order was slightly changed, as well as the nonsensical drafting of Nikki Cross and Alexa Bliss in separate picks not one, even though they are a tag team and teams draft picks were obviously allowed. Many backstage felt the first part of the draft looked corny and did not reflect the feeling they were hoping for. As of writing, and I'm sure it will change before we get there, the "free agents" currently are talent that will be addressed to shows later including NXT. There was many talents brought to Smackdown and not used, including talent that were not on previous shows.
•  As of writing John Hennigan aka John Morrison aka Johnny Impact was in Las Vegas and is in Las Vegas.
•  Taz is hosting AEW dark this week, this comes after the information that Taz auditioned for the FS1 studio job. AEW currently plans to have Dark hosted by a panel of different personalities, however, like anything if Taz does an amazing join I'm sure they would want to keep him on.
•  While this naturally is one of the worst years in audience for many companies, ROH comes to the top of most fans forefront. That said ROH continues to offer talent higher than they previously made in many multiples. Prior to Rush winning the World Title, Ring of Honor and Rush negotiated details on a contract extension. At the time of writing, my assumption is that this deal is already signed and done. ROH is preparing or at the time of writing already has offered PCO a new contract. PCO's current deal is set to expire towards the end of the year. The thought is that it is likely PCO will be staying with ROH as the offer will be more than he has made previously. Running mates of Villain Enterprises are not as likely to stay will ROH. Marty Scrull's deal which we have beaten to death here for almost 16 months now is all up middle of November. At this time it does not look as if ROH will be in a position to make a competitive offer that he may get elsewhere. Ring of Honor did open the checkbook to sign Matt Taven, who many thought was signed sealed and delivered to WWE. I think in the case of Marty it's what Wednesday show is he showing up on not if. Brody King's deal as we previously mentioned is upcoming in the next 45 days. Brody King has drawn interest in the past from WWE, with the recent work he has done I can be assured AEW will also be interested in him. Jeff Cobb looks to be one of the last dominoes to fall as his ROH contract will also be coming to an end. Jeff Cobb is in an interesting situation because if handled the correct way, he can be a star. If handled poorly his athleticism and intensity will not shine through. Jeff Cobb also loved working in NJPW and his time there, so his situation is a little more complicated. Jeff Cobb will have interest from every major wrestling company on the planet.
•  Speaking of interest WWE continues to ramp up efforts in bringing in new stars, one of the hottest young free agents in the wrestling business, Jake Atlas, was at a set of WWE shows recently. Atlas has talked about always wanting to work for WWE while continuing to work all around the world and not committing elsewhere. I do no expect Jake Atlas to be a free agent by this time next month. WWE recently also had some creative meetings in regards to bringing in young indy talent that is breaking into the business like other companies do. MLW used this model for years with the likes of (list guys up and come through there) AEW has done and will continue to do an amazing job scouting that is yet unfound by the masses. In bigger and maybe the best models were ROH for over a decade, showing some much talent getting their first shot at main stream wrestling viewers. The other is PWG, PWG who used a distribution model of their shows and sell the contact of the show. PWG uses many younger workers for other companies and this is the main reason their shows are not streamed and the talent can work there. That being said there was not a specific list of names that were available, but interesting to note if you are a talent out there give it your all right now and there are eyes on you no matter how big or small the show is. Talent additionally is trying to get the best deal for themselves which they have earned every right to do so, some are dealing signing deals for as long as possible in hope's of maximizing their ROI. I have spoken to a few personally that would rather wait until next year to sign anywhere to sign what the landscape looks like. Let's also remember it was not even 7 months ago that we didn't have a AEW, didn't have a AXS and Impact deal, didn't have MLW going to PPV, many things have and are continuing to change.
•  Kushida, we can confirm, has a broken bone in his wrist and hand area and is wearing a cast.