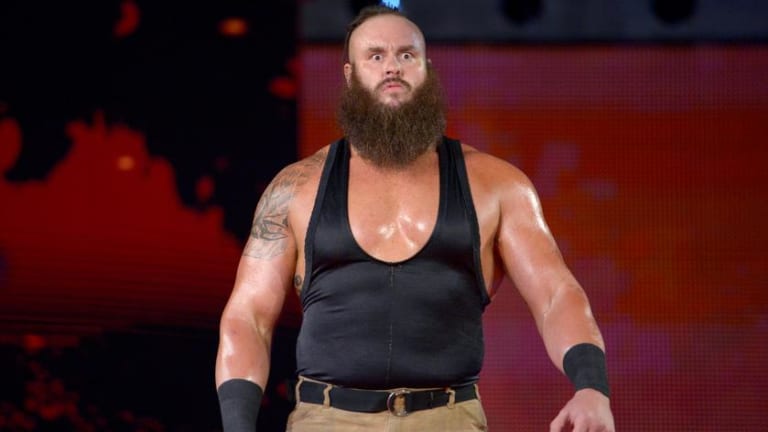 Premium News: Changing Plans Backstage, Possible Plans for Braun Strowman at WrestleMania, Which Popular NXT Wrestler Could Be In Hot Water and More!
The following article is part of our Premium News section! If you're not a premium subscriber and you're interested in this article, why not give it a try? We put out behind the scenes and breaking news frequently and with the highest accuracy of any other pro wrestling news site. We'd love to have you join us!
Thomas Fenton Reports:
-Obviously, WWE has made several booking changes in regards to talent in the past 2 weeks. Originally, in October, the plan was to bring up Lars Sullivan at the Royal Rumble. This was then changed to a large free agent storyline plan with both GM's bidding on his services and for him to appear at TLC. WWE has gone back to the original plan and he should debut at or before Royal Rumble. As of now, the plan is for Lars and Braun at Wrestlemania. Originally, to get there, there was to be a tease in the Royal Rumble between the two. However, with all the booking changes and Braun and Brock at Royal Rumble, it will be interesting as to how they get there, or if they scrap the idea entirely.
Zack Reacts: I really hate the idea of Braun facing Lars at WrestleMania.  He hasn't had a significant WrestleMania match yet, despite being booked as an undefeatable monster for years.  To then wrestle someone straight out of NXT is not something Braun should be doing.  Especially if he doesn't go over, which is probably how it would go. Braun needs to sit on the top of the mountain, not help pull people up it.  If they're not careful they'll end up with another Big Show, where he's booked as a monster but no one believes it because of poor booking choices.
-R-truth being 30 is set up so that someone takes out Truth and is replaced at number 30, as well as a comedy spot in the Women's Rumble match with him.
-Velveteen Dream has once again found himself on the receiving end of the doghouse after call-up references he tweeted. This is now the third time he has done something in this matter and WWE had said something previously. 
-Speaking of Twitter, WWE as part of their new era would like talent to tweet more in character and walking the gray line of real and storyline. WWE feels with fan interaction using this platform will help fans get excited about feuds and stars making them tune in.
-As of this writing, the rumored Seth Rollins and Brock Lesnar match at Wrestlemania is currently off. While WWE could go back to it, Vince feels he needs a bigger main event in NY/NJ for Wrestlemania. In the next premium addition, we will cover the talked about WrestleMania card as of now and all the moving parts surrounding it.
-WWE is still very much interested in LAX as we all know at this time, LAX was going to work some Evolve shows and Impact pulled them and had every right to when it was announced. It will be interesting in the next few weeks to monitor their contracts, as AEW will surely also be interested in their services.
-Ring of Honor is desperately trying to lock up talent for as long of a term as possible. In the past, ROH deals were generally shorter however they are trying to extend the length of contracts and acquire new talent as quickly as possible. ROH has a huge hole to fill with The Elite leaving and know they have to revamp now and can not wait.