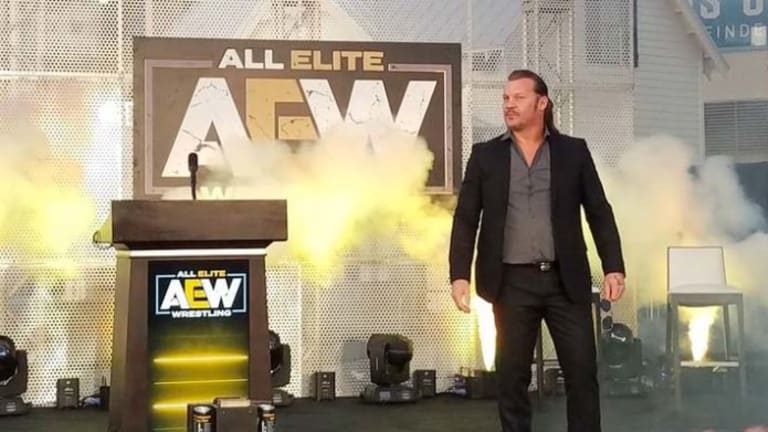 Exclusive News: Details on Jericho's AEW Contract, Does AEW Have a TV Deal In The Works?
The following article is part of our Premium News section! If you're not a premium subscriber and you're interested in this article, why not give it a try? We put out behind the scenes and breaking news frequently and with the highest accuracy of any other pro wrestling news site. We'd love to have you join us!
Thomas Fenton Reports:
Chris Jericho's deal with AEW will allow him to also work with other companies outside the US (I.E. NJPW). The deal Jericho agreed upon between AEW, as well as possible bookings for NJPW, may be one of his most lucrative yearly deals ever. Jericho's talks with AEW started to stall out when NJPW announced they'd continue working with ROH and not AEW. These talks changed on December 6th when Jericho was told he can still work in NJPW. While NJPW is devastated with the loss of Omega, having Jericho potentially back has them thrilled.
AEW has 2 potential TV deals they can choose from at this point. While nothing is signed, AEW does have options and will choose their TV deal very soon. One of the deals includes a network that would like to have Bill Goldberg as part of the promotion. Goldberg was looking for a Lesnar-esque deal. Not from the massive money standpoint, but dates and booking. That being said the Goldberg talks are linked to one specific TV network only at this point and this was prior to Jericho signing. Whether the tv company is ok with having Jericho and not Goldberg will be a story that is developing. 
AEW does have a deal in place with 2 announcers, one is very much linked to the mainstream sports and combat world. These deals will be signed soon, and when signed we can announce the names.
MJF has over a year left on his MLW contract, but his deal allows him to work anywhere he wants other than WWE.