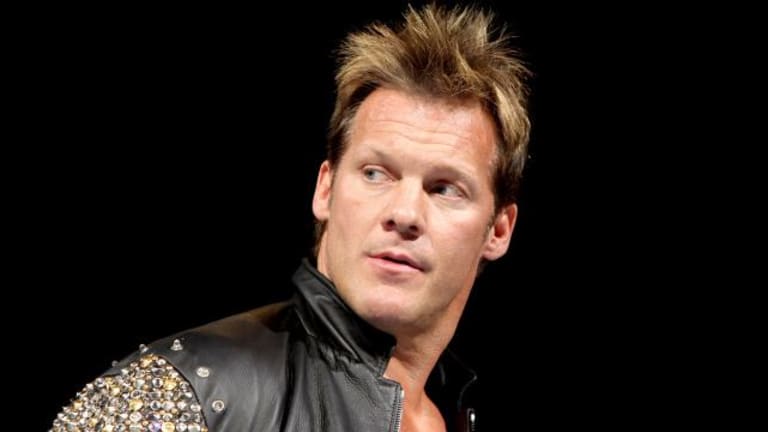 Updates On Chris Jericho's Future and The Wrestling World Outside WWE
While there hasn't been much movement in the ratings on POP for IMPACT Wrestling, there have been slight increases and critical reaction has improved in recent weeks.
Fight Network is still having major money problems and IMPACT's financial situation is described as dire by a source within Anthem with knowledge of the company's finances, but ownership is described as being encouraged by the better reviews IMPACT has been receiving.
Despite the budgetary concerns, IMPACT has been making a play for Chris Jericho, even offering him full creative control and the opportunity to promote his band heavily on IMPACT.
Jericho is said to be very interested in the offer, but needing to weigh the pros and cons of giving up his very cushy situation with WWE where he's been able to come and go as he pleases. IMPACT is looking for a several year commitment and has mention to Jericho that they would consider giving him an ownership stake in the company if he signed on for even longer than that.
It seems as though Jericho's mind set may have changed with only working for the WWE on US ground. Jericho was the one who recommend Don Callis to Impact upper management. In addition to all of this, the new relationship that has formed between Impact and Ring of Honor was helped by Jericho who brought the companies closer to the vision of growing together. 
There are so many things happening in the wrestling business behind the scenes right now that I highly doubt Jericho, or for that matter most big name non-WWE workers, will be signing long term deals anywhere. I would expect to see a lot of wrestlers working without deals in place and short term extensions for those with contracts in place but expiring. There is a lot of potential out there for wrestlers.  Things may not be as good as they were during the Monday Night Wars, but there is certainly a small wrestling "boom" happening that at very least is benefiting workers, if not fans as well. Make no mistake about it what the Young Bucks have been able to do monetarily, as well the name they've been able to make for themselves outside WWE, has changed the game for the wrestling world. Partnering with Cody for All In and selling out All In opened more eyes and not just eyes in the wrestling business but eyes from investors, television producers, and big players in the entertainment game. As we have stated previously there will powerful people in the world of television checking out All In and will be there live. Those same television executive's eyes were even more wide open when they saw the WWE's rights fee deal.
In addition to all of this ROH and NJPW are trying to lock in commitments from talent for the MSG show so that they can use the star power to sell tickets. They are offering short terms deals in order to have stars locked into the show that may have an expiring deal soon. We interviewed Marty Scrull in April his deal was set to expire in the next 90 days and, obviously from the news yesterday, we know he will now be there for the show. However, I do not see The Young Bucks signing anywhere until after their deals are up. They have worked so hard to get to this negotiating period and see what is offered to them and have every right to do so.