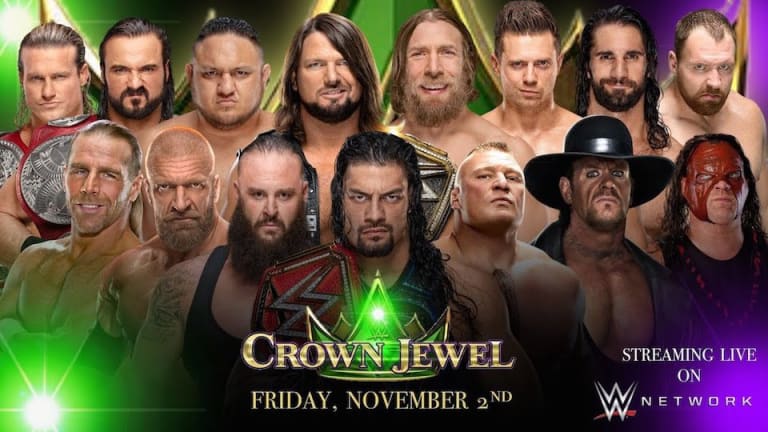 Crown Jewel In Jeopardy of Being Cancelled
WWE is having a meeting due to the situation in Saudi Arabia. Since the news broke about the murdered journalist WWE's stock has dropped 12 whole points at its worse (seen in image above) and still unable to move out of the low 80s. Superstars, like Kane, who have a public figure presence could potentially be at a crossroads on whether he should do this show because of the political nature of the issues. This is an issue seeing as Kane is one of four men in the nostalgia main event.  Also, Linda McMahon is on the staff for President Trump which could lead to changes. At this time, it is unknown if changes WILL be made to Crown Jewel, however, with their new TV deals and plummeting stock it wouldn't surprise me if the meeting WWE supposedly having today is so they can move the show. 
While Crown Jewel is a small fortune for WWE, their new TV deals and stock are more important in the long run. They could also use the new brand extension in the UK as a way to move the show to the UK.  WWE is between in a rock and a hard place here. If they go to Saudi Arabia it's a Public Relations nightmare and might cost them stock price and even potentially a TV contract.  If they DON'T go it it's going to be expensive and potentially cost them a TON of money for guys like Lesnar and Shawn Michaels who signed hefty contracts for this one show that was being funded from Saudi.