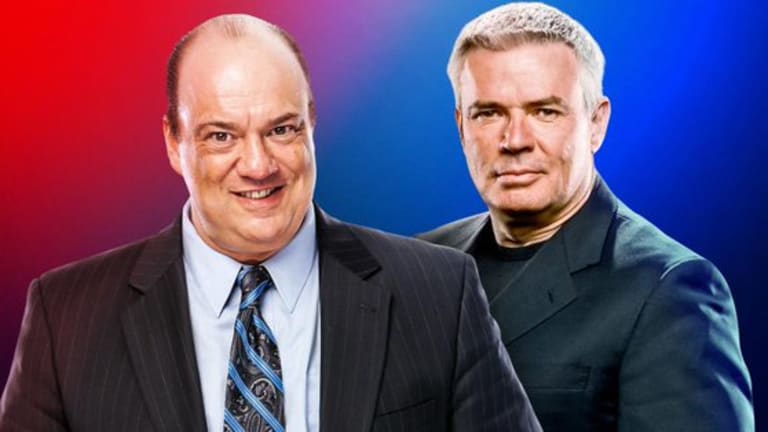 Large Backstage News Updates,  Injury Updates From This Week, News on Heyman and Bischoff's Current Plans; Why We Haven't Seen Much Change
The following article is part of our premium news section. If you're interested in this news and you're not a premium subscriber, why not give it a try? We put out breaking premium news and backstage news on a frequent basis that we can 100% confirm. If you ARE a premium member, welcome back! Thanks for helping us do what we do!
Thomas Fenton Reports:
1. Kofi is dealing with some back issues, nothing that is said to be too serious, however, he was kept out of the ring this week, but the expectation from everyone I've spoken with is that he will still be working this Sunday's show.
2. Alexa Bliss is currently dealing with a strong sinus infection, WWE anticipates her to be ready to go on Sunday. Even if she's unable to go, the way the match is booked they have ways around it.
3. WWE very much wanted to get through the Extreme Rules show before making major changes to Raw and Smackdown, or any of the current gimmicks, now that Heyman and Bischoff are in charge. As we have seen the last few weeks they are trying to make more of an effort to add some layers to some of the characters. This is also not something that can happen overnight.
4. The idea behind not having the Firefly Fun House last week and this week was to put in Easter eggs like the puppets in the background on segments and leaving the fans wanting to see Bray return. For those asking when he is going to debut I would say it is much sooner than later.
5. LAX as of Wednesday had interest from both WWE as well as AEW. Financially I'm sure the deals for these two would similar in both companies. What continues to attract some to AEW is the workload. Even down the line if AEW ran a house show type once a week their workers would still be working far fewer dates. 
Thomas's Take: I think in the end the right home for LAX is not WWE. From a size and talent perspective LAX would be great for AEW. There is another company interested in LAX as well but they have not made an official offer.
6. AEW has been moving away from some dialog changes as of late to move away from all the "competition" or "war" to that "We are an alternative". The mentality now is, "Let's run our company. The jokes are over. Let's draw in new fans or fans that have left."
Thomas's Take: I personally feel the best approach is for AEW to continue to have great shows and not worry about anyone else. Spend that positive energy running your company and gathering fans. The in-ring wrestling week in and week out in the fall will be much more boisterous than any shots taken or jokes made. I have little to no doubt AEW will do fine come the fall on live TV, as anyone in this business can tell you it's not the initial 6 months for a company that you need to worry about, its months 6-12 that will make or break you. It's in the second half of the first year that the shine wears off and you have to have hooked an audience by then. There is a long list of talent that will be available right around the same time AEW launches TV which works heavily in their favor.
7. WWE continues to look for new wrestling content to add to the network. WWE's relationship with Evolve has gone on for a long time and this weekend Evolve gets the shot to go live on the WWE network. Spoiler: this will not be the last time we see Evolve on the network. Moving deeper into WWE programming I would expect an announcement likely around Summerslam weekend that NXT will be moving to USA or FSN. While many feel it will be the other content for FOX, WWE will still plan the hour hype show (Sports Center for WWE) each week on FS1. With that stated, it should be noted that NBC Universal would love to have another 2 hour WWE show on their network as they lost out on the rights to Smackdown. This story will continue to develop over the next few months, and while not written in stone, this likely will not be changing.
Thomas's Take: I have little to no doubt knowing WWE that they would love to have a live show each week against AEW. While some again feel this is going to FS1, I think we should take they wait and see approach as far as the network deals. I have reached out for comment from both companies and did not get a comment.