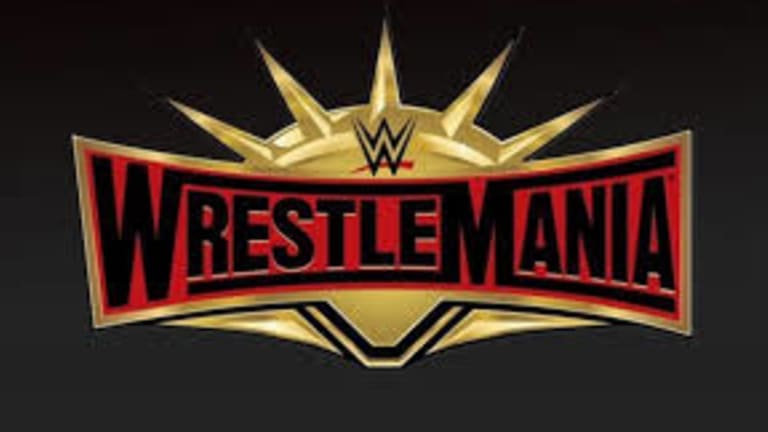 Premium News: Changes to the WrestleMania Plans, Roman's WrestleMania Plans, Ronda Rousey's Change, Updates on Ciampa and Brock Lesnar
The following article is part of our premium news section. If you're interested in this news and you're not a premium subscriber, why not give it a try? We put out breaking premium news and backstage news on a frequent basis that we can 100% confirm. If you ARE a premium member, welcome back! Thanks for helping us do what we do.
-Many changes are still being made on the road to WrestleMania. Over the weekend it was decided to go with The Shield 6-man tag vs. Baron Corbin, Bobby Lashley, and Drew McIntyre. The other idea discussed was an 8-man tag match which would have added Braun Strowman and Elias on their respected sides. WWE felt The Shield reuniting was best for business in just a 6-man tag. Additionally, whether Dean Ambrose chooses to stay with WWE or leave, this reunion will be played off as "one last time" for The Shield. 
-There are many ideas for WrestleMania for Roman Reigns. Ideas span from having him teaming with Dean Ambrose, to facing Dean 1 on 1 or even facing Baron Corbin or Drew McIntyre. As of now, there are no concrete plans for Roman at Wrestlemania, however, be assured that Vince is going to make sure he gets a solid spot on the WrestleMania card and they'll likely make their decision in creative meetings this week.
-Ronda Rousey's change of attitude on Raw was something that came to fruition quickly; this was not something that was planned a few weeks back. The thought process was to accentuate the positives and hide the negatives. Ronda is a legitimate MMA fighter and needs to be viewed as the "baddest women on the planet." Like her or hate her she needs to be put into a more realistic light instead of as the people pleaser that she has been. WWE also wanted to add this dynamic to the match because everyone knows Becky Lynch will get the full face reaction and WWE knows Ronda's character was getting stale fast. As of today, and things can change, it does not look like Ronda will be around after April and will go on a hiatus. As of this writing, we can't confirm how long that will likely be.
-Tommaso Ciampa and WWE wanted to put off neck surgery, however, after a second look Ciampa will have to have surgery and it will happen as early as tomorrow. We have no definitive update on the exact nature of the surgery, nor a time frame. We've heard ballparks tossed around like 6 months or more, but we can NOT confirm that as of now. I would expect Ciampa to drop the title and for the new main event to be rewritten in creative this week. WWE did have ideas at Wrestlemania for both Ciampa and Johnny Gargano, however, those plans are obviously scraped and they'll need to go back to the drawing board for Gargano.
-For those who have asked if WWE and Brock Lesnar have had discussions about another short term extension of Lesnar's contract and additional dates after Wrestlemania. The simple answer is yes there are always talks, however, nothing that has moved quickly nor have they negotiated monetarily at this time. Right now, Brock still has the UFC option at his discretion and as always Brock Lesnar will make the best choice for Brock Lesnar.