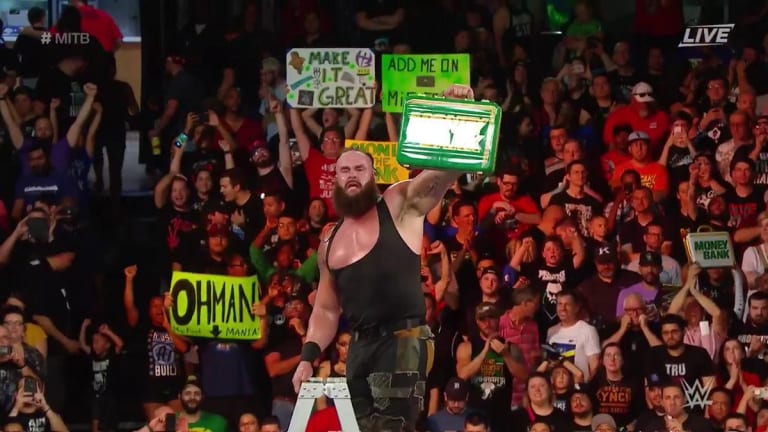 Backstage News Coming Out of This Week's Raw, Updates On Evolution Plans, Updates on Neville Leaving WWE, NXT Updates
Thomas Fenton Reports
-WWE turning Braun and aligning him with McIntyre and Dolph was a last minute call and some booking on the fly. One of the other ideas brought up with for a promo set with the Shield in the ring with Braun and the lights going off and Harper and Bray in the ring aligning with Braun. The Wyatt reunion was scrapped as WWE felt it would not accomplish the heel turn they would want and would garner a face reaction. WWE also wanted to continue the Rollins Dolph feud. The call was made late Sunday to go with Braun aligning with Dolph and Drew. For those asking yes this is all another plan to get Roman cheered by fans.
-Finn was icing his surgically repaired shoulder after RAW, this was not seen as serious and just a tweak.
-WWE at this point looks to be moving forward with the Nikki vs. Ronda title match at Evolution. WWE would like to still do the Horsewomen vs. Horsemen at Survivor Series, the thought is that Charlotte and Becky can put their differences aside for this back. That said it is only a backdrop for larger plans. WWE would like to bring in Shayna as Stephanie's hire gun against Ronda. They would like to do the horsewomen match first prior to launching this angle. This could also be the Finnish of the show with Shayna turning on Ronda. The biggest issue in all of this will have to be the smoking mirrors booking, as they do not want Shayna to lose her program to Ronda and they are not taking the belt off Ronda. The original plan was to have Shayna be a top heel on the SD brand and away from Ronda which they could still do and find ways around.
-Triple H made an attempt to make Neville the face of the UK brand in the last few weeks. What happened after those talks and Neville becoming a free agent after is unknown.
-WWE did not want Toni Storm winning the New UK title is because she is in the finals of the MYC and did not want her holding the title going into the match.
-The plan as of now is to have Keith Lee's first NXT major feud to be against Adam Cole. From what I am told Adam Cole's time in NXT is coming near and he is being used to help put over newer talent. Many officials believe it is not if Cole is called up in the next 3 months, but when. While things can always change it looks as though Cole will not have the big run as champion in NXT.
-Look for Matt Riddle to have a rocket ship strapped to him when he starts with NXT as they want him to learn the WWE style and be in the main event picture sooner than later.