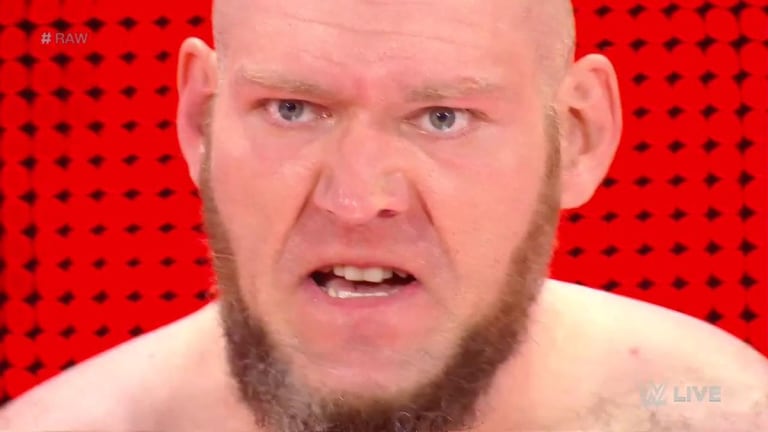 Premium News: Lars Sullivan's Situation, The Gimmick Vince is Currently High Up On, Vince Having Issues With Creative
The following article is part of our premium news section. If you're interested in this news and you're not a premium subscriber, why not give it a try? We put out breaking premium news and backstage news on a frequent basis that we can 100% confirm. If you ARE a premium member, welcome back! Thanks for helping us do what we do.
-At this point in the Lars Sullivan story to it's very interesting when you look at the business dynamics of what had happened. How an independent contractor, who is not contracted by the company at the time of SOME of the incidents, was still fined by the said company. From a legal standpoint, WWE has opened a can of worms announcing such a large fine. While there is little doubt that the fine is a legitimate one (not a storyline work) it will be interesting to see how the fine is structured throughout Lars's salary with the company. It will be also interesting to see how this plays out on TV. Will Lars push be diminished at all, will he be held off for a little while throughout this?
WWE also open themselves up to issues with other superstars in the past that may have said certain things on social media that shouldn't have. Will these Superstars also have to take sensitivity training? Well WWE typically does what they want to from a legal standpoint, I'm not sure many of these things would really hold up in court if somebody would press the matter.
-Bray Wyatt has been given a ton of credit for how well the new character/gimmick has gotten over and how well the new character has come across on TV. In addition to Bray doing his absolute best to practice and rehearse many of these skits, he is also helping in writing and developing this character. As we saw this past Monday on Raw, Bray debuted a new mask which turned him into a wicked clown. It's funny to know that Vince is truly wanted a wicked clown gimmick in the company for a very long time ever since doing one failed. However, in this version and how it's portrayed, it will work and I think it's a win-win from that situation. Now, if this will be something that Bray Wyatt transforms into during maybe a promo or before he comes out for a match is still very undetermined. 
Thomas Fenton's Thoughts: This gimmick has been an absolute homerun so far, it has so many more layers of attention than any other character in WWE. It is also different and different at this point is very good. Now, this gimmick and role are just getting started and let's remember it has not hit in the ring yet. The in-ring role will have to be as different as the character. I think Bray is devoted to making sure this is a hit and has been working on that aspect as well. 
-As of this past week, there have been as many as three Impact current talent who have asked for their release from the company. While some of these names have already come to surface, it is interesting that some names even recently signed deals. One notable worker is a bigger star in Impact and was looking for their release so they could pursue work outside of Impact. The interesting part, however, is this person was not seeking to go work for WWE. At the time of writing this person was not granted their release nor was anyone in reference to above.
-With the return to Saudi Arabia look for WWE to bring almost the entire roster with them, with the exclusions of the main wrestlers who will not go such as a Daniel Bryan or a John Cena. There could be as many as 75 wrestlers on the show considering the length of the show and the 50 people in Royal Rumble. As the show grows closer WWE does expect to get a little bit of backlash from working in Saudi Arabia like they did last year, however, they're happy with the small amount of negative feedback they've received this year vs. the large amount from last year.  
-While Superstars are on an overseas tour, WWE creative team at home is still feverishly booking for the future. Vince McMahon has been extremely demanding over these last several weeks, more than normal. In regards to "what to do next" he is constantly looking for a big angle that will help spike ratings. Frustratingly, though, reports are saying that Vince is not listening to almost any ideas from the writers. Some writers are said to be working up to 80 hour work weeks these past few weeks and constantly on the go.