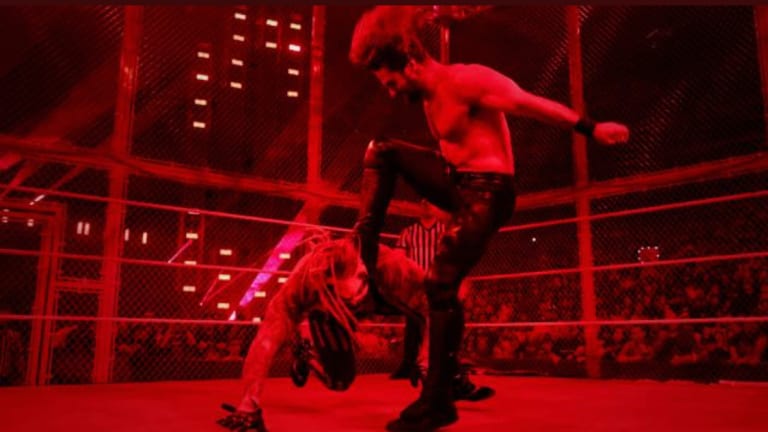 Premium News On CMLL Mayhem, ROH Stars And Contracts, Who Is To Blame For Hell In A Cell Ending
The following article is part of our premium news section. If you're interested in this news and you're not a premium subscriber, why not give it a try? We put out breaking premium news and backstage news on a frequent basis that we can 100% confirm. If you ARE a premium member, welcome back! Thanks for helping us do what we do!
-The Crash is advertising Rush and Dragon Lee vs Pentagon and Fenix for their November 1st show. This past Saturday night, their co-promoted show with MLW drew over 5,000 fans in attendance.
The dynamics are so interesting as CMLL has been a bigger mess than anyone could have possibly imagined. Toss that in with Dragon Lee wanting to work with NJPW but their relationship makes for a very challenging work environment and this will continue to be the case until everything has calmed down in CMLL, which is said to be not anytime soon and intellectual properties look to be the next big issue facing the group.
-While many in WWE believed Matt Taven was headed to the company, ROH reaches deep into their pockets mid-week prior to the show and Taven selected to stay with them. As we have discussed in the past, the next set of dominos to fall are the contracts of Marty Scurll, Jeff Cobb and Brody King. For Ring of Honor, the idea is to present Marty with a deal similar to Taven's, however, they know WWE will too that offer and it's likely that AEW will be close to the offer as well. This will ultimately come down which company Marty really wants to go to. Marty grew up being a lifelong WWE fan and it was always a dream for him to go to the company. On the flip side, Marty's popularity grew while being part of The Bullet Club and The Elite.
-Anthem is still in talks with ROH, however, talks have not progressed since the first call. What is more interesting here is that Anthem is interested in Don King's Fight Library which is also for sale. The idea would be to rebrand the network as Fight Network if one or both libraries can be required.
-There was obvious disconnect between some WWE talent and upper management over the weekend. Vince has not publicly owned the ending of Hell in a Cell and many were trying to figure out why. Vince was approached with numerous different ideas to get out of the finish but ultimately went with the one we saw. WWE went out of their way to not show highlights until after two hours into this week's Raw.
WWE still doesn't have a final run for the draft and draft shows, let alone who is making the picks. Many of these details and aspects will likely not be done until late Thursday night.