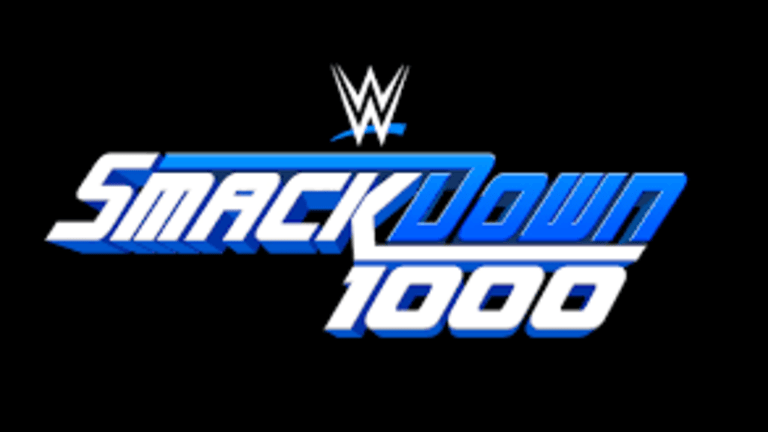 WWE Removing Footage, NXT Booking Plans, Smackdown 1000 News
The following news is Premium News. If you're not yet a subscriber to our premium news, but you've found yourself here, you might enjoy it! Why not try a subscription with us? We put out quality, accurate backstage news all the time! You won't find a better place for backstage content then right here at WNW! If you're already a subscriber, welcome back! Hit that log-in button! Subscribe for full articleSubscribe for full article
Thomas Fenton Reports 
-By the time many of you are reading this, it may have already happened. WWE will be editing and removing some footage from the original broadcast. Whether or not this the "we are a welcoming nation" video or other parts of the broadcast that will be or have been, by this time, edited. 
-For those wondering, the tease match between Batista and Triple H at Smackdown 1000 was exactly that. At this time, Batista cannot commit to a potential match at WrestleMania with Triple H due to his filming commitments. With that being said, this was done with the intent that if Batista is available, they will return to this story. 
-Edge took a lot of time talking to and giving advice to the newer stars and younger talent backstage at Smackdown 1000. Many of the younger stars look up to Edge because of the path he created   that made his career a success. 
-For whatever reason, the idea to do a special throwback stage for Smackdown 1000 was scrapped early on in the planning process. It's interesting to note that all the extra amount of efffort put into the Raw anniversary shows is compared to Smackdown. 
-NXT may be pushing back the Ohno/Riddle program as the NXT card for WarGames has filled out and it was something just not pushed. In addition to this, it looks like the Keith Lee/Adam Cole program will be pushed back as well. 
-For those who read in the last Premium article, we discussed NXT call-ups after Survivor Series. This is one of those examples to prove that NXT is very crowded with some amazing talent. For those who asked, at this time I cannot give you a list of names that will be called-up. I will say this, many will be surprised on how one concept will be brought up to the main roster. 
-WWE has now changed plans twice now for Survivor Series. Plans for a Smackdown vs Raw was on, then it was off. As of today, those plans are still off and the plan is to have Team Angle vs Team Corbin. If this is the case, WWE would go on with Raw vs Smackdown matches. 
-With Bryan and AJ in a program and a few faces in the top of the card on Smackdown, it is challenging for the writers to book things for the Miz, along with Randy Orton. This may be a reason WWE was considering a program between Orton and Big Show. With the lack of faces, it is possible to have Orton in a short program with Tye Dillanger.