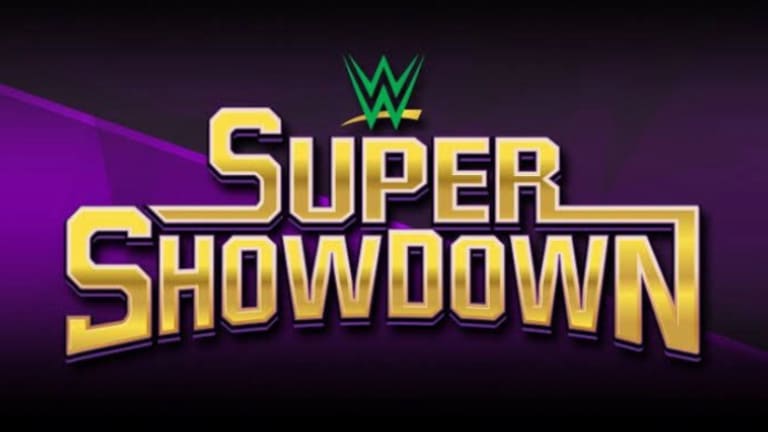 Exclusive: WWE Running Into Roadblocks Ahead Of Super ShowDown
The following article is part of our premium news section. If you're interested in this news and you're not a premium subscriber, why not give it a try? We put out breaking premium news and backstage news on a frequent basis that we can 100% confirm. If you ARE a premium member, welcome back! Thanks for helping us do what we do
Thomas Fenton Reports 
The return to Saudi Arabia has once again hit its numerous amount of roadblocks. This particular show, however, did not hit the road blocks of the show in the main stream media began to write posts about the events and controversy going there. 
This time around, it has been the talent and the wants from the Saudi Sports Commission. As we have previously noted, Aleister Black was not wanted on the tour due to certain tattoos or the art on his body. Sami Zayn, for the second year in a row was not invited by the Saudi Government due to his heritage and beliefs. Daniel Bryan has chosen not to go again and John Cena would not go even though it was asked by the SSC. The latest, however, has been a touch and go spot as Kevin Owens does not look to be going at this point. Those close to the situation I spoke with said this was a personal and family choice Kevin has been weighing in the last few weeks. WWE went with the Kofi/Dolph match as a result of this and have options. To further stop or continue the rift, depending on which side of the fence you view it, WWE is once again offering compensation to the women that were not invited to the show. Compensation of those women was told to be in the five figure range, however, they were asked to not spread any negativity or political comments in regards to the show. Some may look at it as hush money while others view it as WWE trying to compensate and take care of the women on their roster as well. They went to look out for equality for their women and some women received checks when they found out they could not go to Saudi Arabia. There has been a rumor of Alexa and Natalya going to Saudi, as WWE has pushed to have the women on the show. WWE has pushed to have their women on the show, but previously to no avail, however, it is WWE's ultimate PR play as well as a culture break to have women competing on the show. There is no further update on if this will happen as of Thursday. 
As far as booking goes, WWE used the Saudi money to bring back in The Undertaker and Goldberg into the WWE family and not have to worry about them working for an outside company. These were two stars requested by the SSC as well as others that once again were not obtainable for many different reasons. Most of the list was simply issues of Father Time, not talent working elsewhere. WWE, as we know, has changed several different storylines or top matches to fit this show exclusively. Brock Lesnar is currently scheduled to be on the show, however, to what capacity is being very close to the vest.