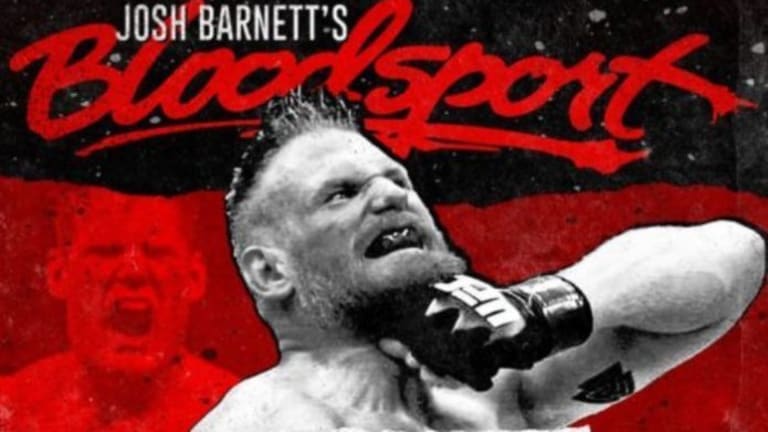 September 14, 2019 was the date of a potential dream match for Jon Moxley as he was initially scheduled to face off with Josh Barnett in Game Changer Wrestling's Bloodsport event. Unfortunately, Moxley's injury changed the main event match, but the show continued on from the Showboat in Atlantic City, New Jersey. 
Prior to getting into the results from the event, let me define what Bloodsport is. Well, I'm going to attempt to explain it.
Bloodsport is a unique event presented by Game Changer Wrestling that combines elements from both MMA and Professional Wrestling. The event allows professional wrestlers to compete in a marriage of both styles. Winners can only be declared by KO, Submission, or ref stoppage. All of the ropes are removed from the ring and wrestlers are allowed to use wrestling moves, but many of the matches showcase the wrestler's mat wrestling ability. It is truly one of the most unique things going in wrestling today. I fully recommend everyone check out at least one of these shows.
Full Results:
Matt Makowski defeated Rory Gulak via knockout
Sumie Sakai defeated Lindsay Snow via submission
Anthony Henry defeated Zachary Wentz via submission
Erik Hammer defeated JR Kratos via submission
Allysin Kay defeated Nicole Savoy via knockout
Anthony Carelli defeated Simon Grimm via submission
Timothy Thatcher defeated Ikuhisa Minowa via submission
Davey Boy Smith Jr defeated Tom Lawlor via knockout
Killer Kross defeated Nick Gage via ref stoppage
Josh Barnett defeated Chris Dickinson via knockout