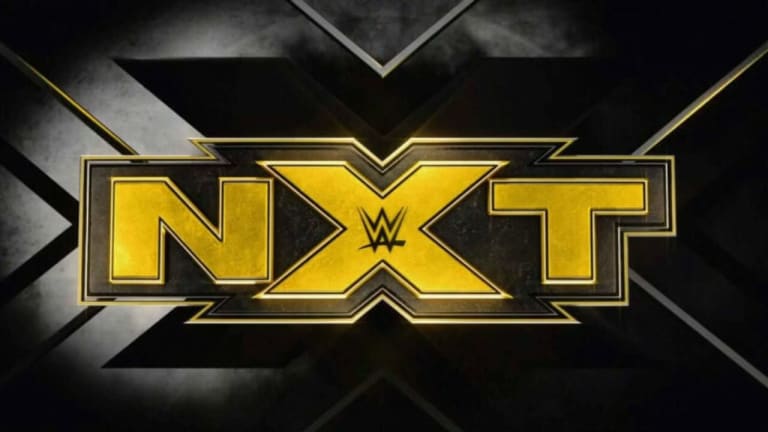 4 NXT Stars Due For A Main Roster Call-Up
For the longest time, WWE have been in desperate need of breathing some new life into its rosters for Raw and SmackDown. After years of seeing the same superstars pushed against the fans wishes, both shows could use some fresh faces at the top of the card.
Of course, all three of WWE's primary brands are facing a myriad of issues that can't be immediately fixed by a simple main roster call-up, including major problems with superstar morale, disgruntled NXT stars who want better pay and booking, and a slew of main roster stars looking to make the leap to AEW. Combined with disappointing viewership for all three shows - especially for NXT and (until recently) SmackDown - and it's suddenly become clear that even NXT, which has spent the past few years as WWE's most beloved brand, needs to make some notable changes to its product while the same is obviously true of Raw and SmackDown.
Despite WWE boasting arguably its most talented roster ever, the mix of talent on Raw and SmackDown in particular doesn't seem to be clicking. Instead, the main event and upper midcard pictures on both shows are really just a revolving door of the same superstars cycling in and out of mundane feuds with one another. Most of WWE's problems stem from something that seems so simple - poor booking - but a lot of those issues are also related to WWE's continued reliance on the same handful of stars who've been stuck in lower or midcard mediocrity. As we've seen with some stars, like Ricochet or Lacey Evans, there can be room for advancement on Raw or SmackDown - with the right booking, that is.
Which NXT stars might benefit from a move to Raw or SmackDown? Likewise, which call-ups would help WWE get back on track? Here are four NXT stars who need to make the move to the red or blue brand ASAP.
Johnny Gargano
Johnny Gargano has spent more than enough time in NXT. 
After briefly appearing on the main roster early last year before Tommaso Ciampa's injury derailed those plans, Johnny Gargano has maintained that he wants to stay in NXT for his entire career.
Even though Gargano is the heart and soul of WWE's third brand, we have seen countless times in the past that stars can become incredibly stale when staying in the same place for far too long. That same fate has befallen countless main roster performers, including Seth Rollins, Brock Lesnar and Roman Reigns, whose lengthy stays on Raw played a big role in the boring and mundane nature of the red brand over the past several years. Similarly, names like Shane McMahon and Shinsuke Nakamura have also been negatively affected by overstaying their welcome on SmackDown.
While Gargano hasn't quite reached that point just yet, he has been one of the main focal points of NXT since 2015, accomplishing just about anything and everything he could possibly do on the black and gold brand. Gargano has long drawn comparisons to Rey Mysterio, Daniel Bryan and other "underdog" type babyfaces who also happen to be phenomenal in-ring performers, but the concern is that WWE wouldn't use him properly on Raw or SmackDown, no matter how talented he is. That's a genuine concern, but on that same token, how long can Gargano remain in NXT before his career hits a brick wall?
With the right booking, Gargano could assume a similar role as a beloved babyface on Raw or SmackDown that he's long held in NXT, but he'd have a new array of opponents to work with and a new audience to win over.
Bianca Belair
The women's division on the main roster has plenty of talent but is top heavy, largely focusing on names like Charlotte Flair and Becky Lynch on Raw while prioritizing top acts like Sasha Banks, Lacey Evans and Bayley on SmackDown.
While WWE has more female talent than at any point in history, we're seeing the way that the company's heavy focus on only a select few female performers has really hampered the division, turning it into the Lynch and Flair show. NXT has plenty of women's wrestlers who could make a big splash on Raw or SmackDown, but arguably the most unique and physically impressive performer of them all is Bianca Belair, a tremendous in-ring performer with a strong athletic background and in-ring style that makes her stand out from the rest of the pack. With Alicia Fox no longer being an active wrestler for WWE, Nia Jax injured, Tamina consistently absent from TV, Ember Moon dealing with a serious injury and Naomi only recently returning to TV after several months while dealing with personal issues, there is an obvious lack of diversity on the women's roster.
Especially with an amazing performer like Belair waiting in the wings, that is a problem that could be remedied with the call-up of a star who could be a cornerstone of the women's division for years to come. The former track star and Crossfit competitor would be a welcome addition to Raw, where she could be on the road with her real-life husband Montez Ford of the Street Profits while giving Raw another top female to build around and diversifying a women's roster that badly needs it.
The 30-year-old Belair shouldn't stay in NXT forever, and because Raw badly needs another female performer on a show that is sorely lacking in the star power department, she's a perfect candidate to make the leap to Monday nights.
Matt Riddle
Matt Riddle has become one of WWE's most controversial stars due to his social media feuds with wrestling legends, most notably his big beef with Goldberg, but he also has more untapped star power potential than just about anyone the company has under contract.
Prior to joining WWE, Riddle was arguably the most coveted act on the indies, and since he came to the company, he's demonstrated that he has nearly unparalleled charisma to go along with his very impressive in-ring skill set. In recent years, we've seen the way WWE has relied heavily on marquee combat sports stars, like Brock Lesnar and Ronda Rousey, to carry its product, and Riddle - an innovative in-ring talent who's still in his early 30s could develop into a main roster main eventer in the near future.
Whatever "it" is, Riddle has it, but because he's currently stuck on an NXT show that has a considerably smaller audience than Raw and SmackDown due to it being more of a niche product, he isn't getting the type of exposure that will allow WWE to truly capitalize on his talents. As a star who has called out Lesnar and would be a prime candidate for a main roster feud with "The Beast," it's disappointing to see him remain in NXT, where he fits in well but has limited room for advancement.
Some stars are just made for the main roster, and as someone with a chiseled physique, elite charisma and main event caliber in-ring skills, he's a performer who could be WWE's next big babyface if all goes according to plan.
Velveteen Dream
Velveteen Dream has been praised by names like John Cena, Hulk Hogan and Shawn Michaels as the potential future face of WWE - and rightfully so.
The former Tough Enough contestant has all the tools to become the next blockbuster WWE main eventer - including the in-ring skills, the unparalleled charisma and the innovative gimmick - and what's perhaps just as important is that, at 24 years old, he still has time on his side and will likely improve significantly moving forward. Dream's niche gimmick has worked well for him in NXT, but as has been the case with Gargano and Riddle, his limited exposure there is preventing him from truly breaking out as a mainstream star who can be a focal point of WWE's main event picture for the next decade or more.
Aside from capturing the NXT Championship, Dream has done it all in NXT, which could easily recover from his departure because the yellow brand has more than enough talent waiting in the wings to make up for his absence. Triple H once said that Elias is tailor made for the main roster, and the same is true for Velveteen Dream, who possesses a mix of charisma and in-ring skills that is incredibly hard to find these days.
If Cena, Hogan, HBK and other major WWE stars see the potential that Dream has to carry the company, will WWE finally capitalize on that?