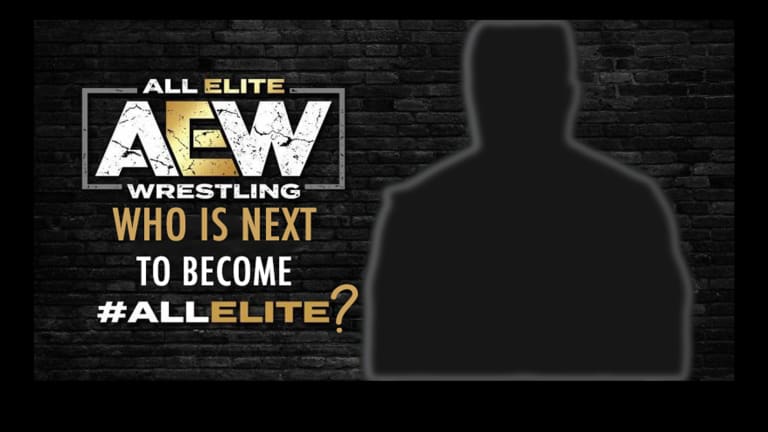 5 Possible Future ALL ELITE Free Agents You Haven't Thought Of
Let's face it. AEW is remaining competitive and still constantly looking for free-agent talent to help expand the roster. Naturally, wrestling fans are pondering who is next to be #AllElite. 
Instead of spouting off wrestlers you might expect to show up in AEW any day now (looking at you, Cardona), let's look at some less talked about names maybe you haven't thought of.
Mike Chioda
Yes, I'm starting with a ref.
Look, while I do not want to disparage the AEW referee staff personally, we have to be honest- they could use a larger dose of legitimacy. Save the wonderful Aubrey Edwards, the referee position in AEW television is basically forgotten. Quite frankly, rules have been famously relaxed during most matches. But I would like to argue that the position as a whole is a pretty important one in the grand scheme of television production. Having another fantastic ref opens the door for a ton of possibilities for every future big match for this company.
Mike Chioda began his WWE career in 1989. Yes, in 1989. He started his career working for the ring crew for Gorilla Monsoon. Think about it- the dude has seen it all: 
Rock vs Hogan 
Stone Cold vs Shawn ...vs Mike Tyson
Brock vs Roman with that unforgettable Seth Rollins Cash-In
Plus, who could forget the Chioda's reaction when Big Show and Lesnar caused the ring to collapse? Mike Chioda has to have close to ten thousand matches under his belt and zebra shirt.
Plus, he has a cult following. The guy has been on our tv for some of the biggest moments in wrestling history. He got his own recognition and chant from the audience at live shows. While he hasn't been the center of attention, we know him, and we love him.
On a podcast, He told Chris Jericho back in June that his release took him by complete surprise and his career in wrestling is not over. AEW could be a welcomed landing spot.
Kurt Angle
Well, perhaps you have thought of him. However, from the full list of current free agents, I'd be willing to bet that Kurt is one of the less talked about talents who could pop up in AEW. His latest run in WWE basically cemented his legacy with the company. He got his Hall of Fame ring, his retirement match, and his vindication for leaving (or, getting kicked out of?) the company in 2006.
So, is the possibility of the milk truck pulling up to Daily's Place unlikely?
Probably- but not because I am expecting him to strap back up the singlet. Kurt could offer a wide arrange of support to the AEW product. From basic technical wrestling knowledge to experience advice to comedy chops, Kurt just has it.
He could be completely done, and if so, good for him. But if not, I'd bet AEW would love to have him around in some capacity.
WARHORSE
If you know the name, welcome Indy friends. 
It's still real to us damnit!
WARHORSE is a fast-rising Indy star who has worked with the likes of Orange Cassidy, Kylie Rae, and most recently one hell of a match with A.J. Gray at #Synergy711 "For The First Responders" Live Show.
He's got a lariat that could rival Hangman, a top-rope stomp finisher, and a rebel attitude. He is a mixed bag of the Ultimate Warrior, the Road Warriors, a dash of Finn Balor, and rock-n-roll all mixed into one. WARHORSE rules ass!
He is the current IWTV Independent Wrestling Champion and reportedly has solid Heavy Metal running through his veins. If you don't want to see another WARHORSE vs Darby Allin match in the near future... why are you the way that you are?
He is a strong, athletic, and charismatic wrestler with a bright future. 
All he needs now is a national spotlight.
***UPDATE!***
Literally while compiling this article to publish, Arn Anderson name-dropped WARHORSE as a potential challenger to Cody. IS IT HAPPENING?!?!
Danhausen
Who do we love?!
If you don't know the name…Listen to me. 
Google Danhausen.
After you are done reading this, of course.
Danhausen is another well known Indy name who is very nice but also very, very evil. He loves to pour human teeth into the mouth of his opponents and kick them out of their head- to the tune of The Champ's hit song Tequila! nonetheless. He has also formed a tag team with the aforementioned Warhorse, billed as Warhausen!
The word out of his own painted mouth- at least as of March- is Danhausen is a Freehausen Agent. Cody Rhodes has mentioned him before by name as a person of interest, and frankly his character could be a glorious fit for AEW. He's wrestled nearly everywhere in North America except long-term for a major promotion. Although he most recently flirted with Ring Of Honor, he has also certainly not rejected the idea of becoming #AllElite. Could his career get bumped up another level with AEW?
Sarah Logan
I know that Sarah had the whispers of an AEW appearance since her release, but recent news has certainly sidelined any conversation about her springing up in the ring any time soon.
Sarah Logan announced on July 7 that she and Raymond (Erik of the Viking Raiders) are expecting a baby! So, in the instance that she decides to return to wrestling after her bundle of joy arrives, it is certain that Sarah won't wrestle for the next year or so at-least.
The wrestling world moves fast and unfortunately most casual wrestling fans will have forgotten her on-screen character by then. So, for that reason, I had to include her on this list. Sarah is a gifted wrestler who just got lost in the WWE shuffle. Perhaps with a slight tweak of her character, and a nanny to help with the little one, Sarah could explode back on the scene with AEW just as soon as you forget that the Riott Squad was a thing.
We wish Sarah all the best with her pregnancy. See you soon?
Honorable Mention: Sting
Okay, you have thought about this one. 
You got me. 
I admit it. This one is just for my own guilty pleasure. But hey, honorable mention. Plus, Cody has tweeted about it? 👀
It is rumored Sting could be a free agent based on a few merchandising contracts expiring as of late. Even though he was forced to retire due to a neck injury, the Sting character still makes appearances and has famously commented that he wishes he could have one last match and that his neck has been repaired. Even if it's not in an in-ring capacity, could there still be a spark of energy left in the Stinger to make one last Splash on the wrestling industry?
Thank you for reading. Please help support this article (as well as all the other wonderful content brought to you by Wrestling News World) by leaving a like and sharing with your friends! 💙