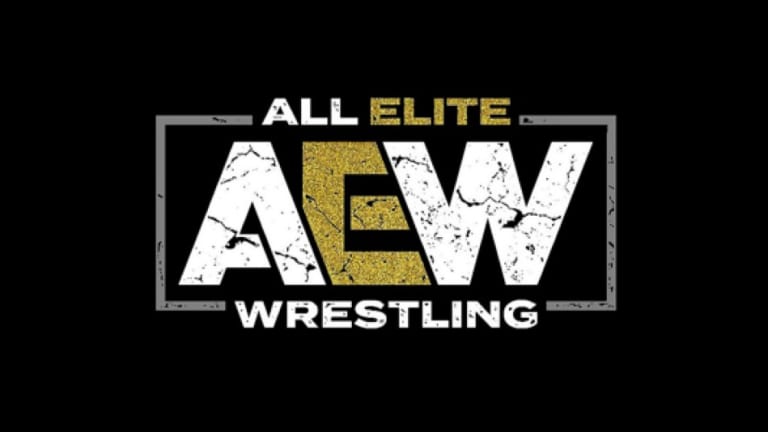 AEW Dynamite 2.19.20 LIVE Coverage
LIVE at 8p set
As we all anxiously await for AEW Dynamtie to kick off from Atlanta, we have some interesting news.  DDP and Austin Aries have been spotted backstage.  Now, we do not have word that either one of these guys will be involved in anything, but it is still very interesting to see them.  

LIVE
-Tag Team Battle Royal #1 Contenders Match for a title shot at Revolution.

The battle royal kicks us off!  Every tag team starts off in the ring and both competitors need to be eliminated in order for the team to be eliminated.  

Jack Evans went to match Scorpio Sky and land something off the top, but he was caught and eliminated.

Private Party with a big double team move and eliminate another competitor.  SCU clearing house right now, but now eliminations.

The Dark Order is at ringside and they make a comment on Daniels not being here, but the exhaulted one is on his way.  This leads to SCU getting blindsided by members of the Dark Order and eliminated.  Young Bucks followed that up with a superkick to the Dark Order to eliminate them.   SCU heads right for EVIL Uno and the other memebers of Dark Order and they start fighting on the outside.

Santana and Ortiz use this time to strike.  Cima had Jungle Boy in trouble, but Luchasaurus eliminated CIMA.  Now, Jurassic Express seems to be clearing house. 

Now it is just a donnybrook, with several different men doing big time moves.  Nick Jackson got eliminated when he went to the top.  The Butcher throws Jungle into the collection of wrestlers.
After Luchasaurus and The Butcher have a stare down in the ring, they go fist to cuffs and the crowd pops.


The second member of Private Party gets eliminated by Santana & Ortiz.  

Jungle Boy pulled out by Sammy Guevero & then Luchasaurus gets eliminated by four men.  Left in the ring is Santana & Ortiz, Matt Jackson, the Butcher and the Blade & Best Friends.

Orange Cassidy shows up out of nowhere to keep Trent's feet from touching the floor.  The Blade gets eliminated next.

Matt Jackson and Trent try to team up, but the Butcher is not having it.  The Bunny kicks Orange Cassidy in the balls and the Butcher eliminates Trent.  Then Matt Jackson speared the Butcher and eliminated him, but Matt went through the middle ropes, so he is still good.

Santanna & Ortiz are left to take on Matt Jackson.  Matt fights for his life, but Santanna and Ortiz are too much.  Matt superkicks Ortiz out of the ring and then makes a heroic effort and eliminates Santanna.  Nick comes down to celebrate and we see Omega and Hangman backstage looking on. 
We come back to a shot of CODY, Brandi and Pharaoh entering the arena.   
Shanna "Portugal's Perfect Athlete" v. "The Galaxy's Greatest Alien" Kris Statlander (w/Britt Baker at the announce table
Both women feel each other out at the start.  Crowd is behind Statlander and it seems Baker is not.  Neither women really getting the upper hand.  During the commercial break, Shanna mathces power for power and gets a near fall.  Now Shanna has taking a little bit of control, but Statlander lands a kick to the head and then lands a powerbomb for a near fall.

Statlander heads to the top, but she took too much time and Shanna sets her in the tree of woe.  Shanna slams Statlander down with a double foot stomp and Statlander uses her power to kick out.  

Shanna spikes her with a DDT and another near fall.  Shanna lands a dropkick right on the face of Statlander for another near fall.  Shanna takes a little too much time following up her attack and Statlander capitalizes with her finisher and the win.

When we return, Tony Schiavone welcome Nyla Rose to the arena.  Nyla lashes out the crowd for not greeting her properly.  Nyla claims that she should have been the first champion, the highest paid, and on all the posters.
"I Break Bitches"--Nyla.  Nyla is irate and furious and she claims to be the queen bee in this hive.  Nobody is a beast like her.   Out comes Kris Statlander.  Now, Big Swole makes her way out here and gets in the face of Nyla too.  
Jeff Cobb verse Jon Moxley
Tazz joins J.R. at the announce table and we see Moxley make his way through the crowd.  And now Jeff Cobb.  And Jericho's music also hits and we see Jericho holding a ticket, making his way to his seat.  
Cobb starts off with an exploder suplex.  Cobb hits a dropkick and is in full control.  To the outside go both men.  Moxley continues to bring the fight, but Cobb continues the onslaught.  Cobb using his power to control the match.  Jericho is pleased.
During the commerical break, Cobb takes the fight to the outside, tosses Moxley at the feet of Jericho.  Jericho uses this moment to lay in his own attack.  Moxley refuses to give up, but Cobb lays him out with a closed fist.  Aubrey Edwards is checking on Moxley while Cobb wrenches on the waist of Mox.
Moxley starts to show some fight by attacking the knee of Cobb.  Moxley mounts some offense , but Cobb stifles it.  Mox goes for a paradigm , but it is reversed.  Cobb lands a superplex on Moxley, but Mox rolled it over and covered Cobb for the win.  In comes the Inner Circle for beatdown.  Dustin Rhodes comes down to help, but it is 4 on 1.  Lights go out and Darby Allin returns.  Darby cleans house, but Cobb tried to put an end to it.
Now we see, Jericho and Moxley in the middle of the ring and they cannot wait till Revolution.
Lucha Bros. verse Omega & Page for the AEW Tag Team Championship
Both teams have been announced and we are all set to go.  Fenix and Page start us off and exchange blows.  Some quick tags by Omega and Page and they continue to attack Fenix.  Page tosses Pentagon to the outside.  Omega and Page go to end this early, but only a 2 count.  
Pentagon finally gets tagged in and take full advantage of the 10 count.  A plethora of double team moves by the Lucha Bros. and now they are in full control.   Commercial Break.

While on break, the Lucha Bros continue the attack and are singling out Omega.
Omega finally makes the hot tag to Page and Page evens the odds.  Omega seems to be favoring his leg, but they continue to bring it to the Lucha Bros.  Page lands a discus fore arm and then a suplex.  Pentagon lands a destroyer onto Omega and this was after Fenix landed a cutter on Page.

Omega blocked a package piledriver on the apron, but Fenix landed a springboard huracanrana to the outside.  Page jumps over the top rope onto the Lucha Bros.  Page pops in and hits a lariat for a 2 count.

Omega still showing a lot of pain in that knee.  All 4 men are taking it to each other and this is one hell of a tag team.  Omega gets hit inadvertently by Page and the Lucha Bros try to take advantage, but only get a 2 count.  Now Omega is doing all he can to finish this off.  Omega gets a 2 count after a Tiger Driver 98.  WOW.....

Omega looking for the one-winged angel, but gets out of it.  Page makes a blind tag and then him and Omega hit a v-trigger/clothesline combination.   

Winner -Omega & Page.  Down come the Young Bucks, but Page walks off and grabs some cold beers and leaves through the crowd.
We get a nice look at the new AEW Action Figures. 
Cody verse WARDLOW in AEW 1st Ever Cage Match
We get a video package on what led to this stipulation.  

As we see the cage get lowered, J.R. reminds us that you cannot escape the cage to win.  You can only win by pinfall or submission.  
Here we go.  WARDLOW tries using power at first, but Cody lands a fist.  Cody is using his speed and agility to try and get WARDLOW off his feet.  WARDLOW lands a powerful clothesline.  During the commercial break, WARDLOW just tosses Cody into the cage a couple times.  Right now, Cody is taking a beaten.

WARDLOW put Cody between the ring and cage (not much room) and slams the cage onto his face.  Cody is busted wide open and bleeding profusely.
 Cody hits a standing suplex, but WARDLOW continues to bring the pain.
The cage of the door is open and Cody has crawled to it, but MJF reminds us that there is no escape.  Cody is back in the ring and has increased the pace of the match.  Cody has lost a lot of blood and unsteady on his feet.  Cody lands a powerslam and now Cody heads to the top.  WARDLOW stops him with a right hand and WARDLOW military presses him into the cage.

WARDLOW hit a senton bomb off the top rope. WOW.  MJF hands the Diamond ring to WARDLOW, but Cody lands a low blow and grabs the ring.  MJF is irate and starts climbing the cage, but Brandi hits him with a chair.  When MJF got in the face of Brandi, Arn Anderson tosses him into the stands.  Back in the ring, Cody hits a Cross Rhodes, but only gets a 2 count.  Cody starts to climb the cage.  Stands on the top of that cage, a bloody mess, and lands a picture perfect moonsault for the 1,2,3 and the win.  

Winner Cody Rhodes.
Show goes off the air with Cody standing tall on top of the cage.

Until Next Week......